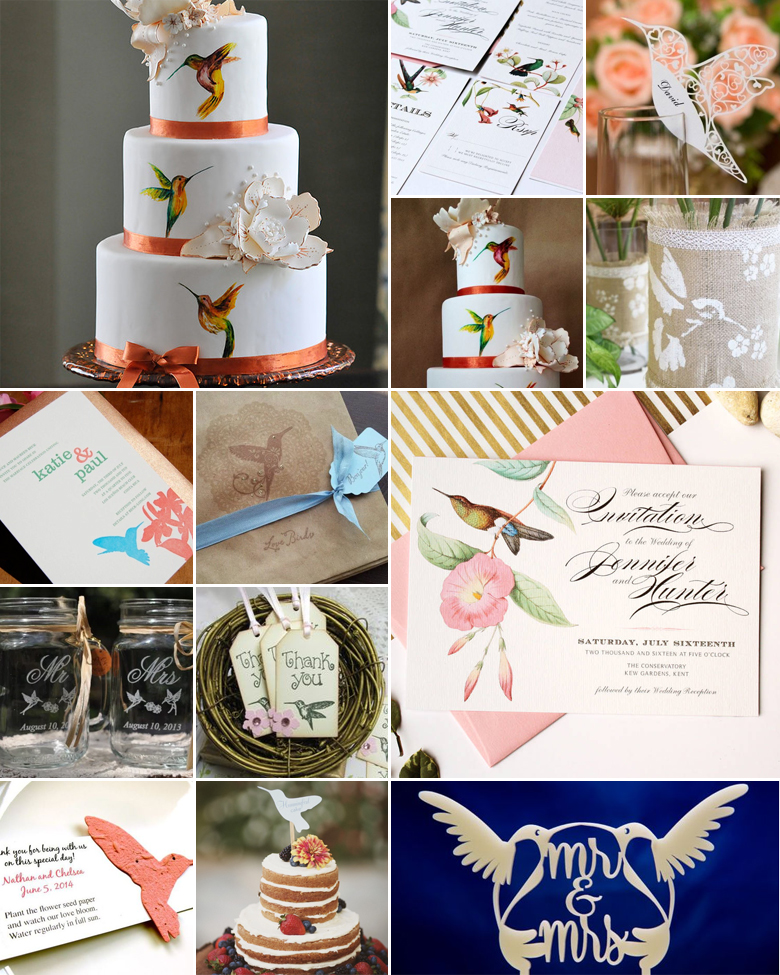 Hum me a love song, little hummingbird! This theme strikes a chord with most bird lovers and vintage enthusiasts, and the number ways in which the humble hummingbird has inspired décor and fashion trends over the last season or two is simply remarkable.
Needless to say, we simply adore vintage fabrics sporting stylish hummingbird prints! These can be applied in numerous different ways, for instance big floppy cushions in the chill area, or a cute little hummingbird dress for your flower girl. What's more, napkins featuring the hummingbird print are an excellent way to introduce the theme to the table without it being too overpowering.
In terms of the wedding cake, there are really no surprises here – a hummingbird cake is a must! If you're not too familiar with it, a hummingbird cake is a banana and pineapple spice cake that's packed with pecans and cinnamon. Once the cake is fresh out the oven, you can also decorate it with hummingbird cutouts, cake toppers or stenciling.
Hummingbirds can also be used as inspiration for your wedding stationery, and why not consider hanging a couple of origami birds in your wedding venue? Lastly, complete your bridal ensemble with a hummingbird necklace and spoil your bridesmaids with the same.
Original images and their credits available on Pinterest