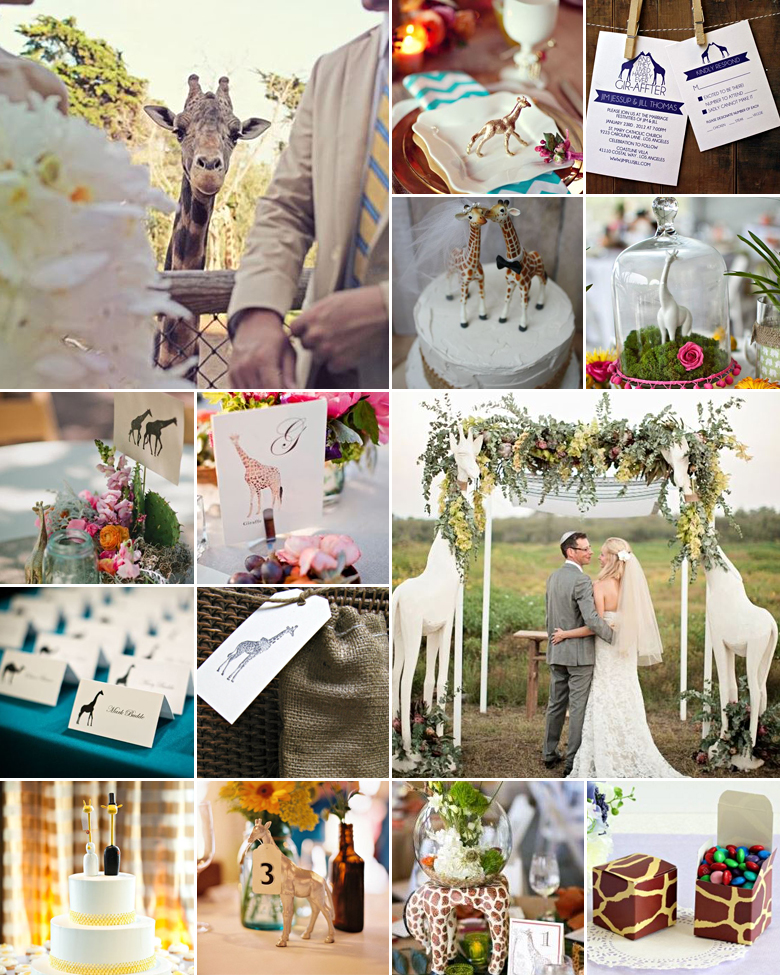 Your wedding day is the one time that you're allowed to have your head in the clouds – much like the majestic giraffe! This theme screams "welcome to Africa" and is ideal for the bridal couple expecting guests from across the deep blue.
Giraffe prints will be at the order of the day, appearing in the fabric prints, stationery designs and more.
In terms of colour scheme, opt for a combination of cream and chocolate brown (to reflect the colours of a giraffe) and add touches of gold or green to brighten it up.
Choose a wedding venue that oozes African charm. What's more, should you opt for a bushveld venue you might even be lucky enough to spot a giraffe on the day (and capture him in your wedding photos).
Plastic giraffes are easy to find at most toy stores and can easily be coated with a thin coat of gold spray paint for stylish décor pieces.
In fact, why not place one at each place setting and tie the name cards around the giraffe necks?
Top your wedding cake with stunning little ceramic or carved wooden giraffes.
Invest in a giraffe shaped ink stamp and use it to brand everything from your stationery to the napkins.
Original images and their credits available on Pinterest