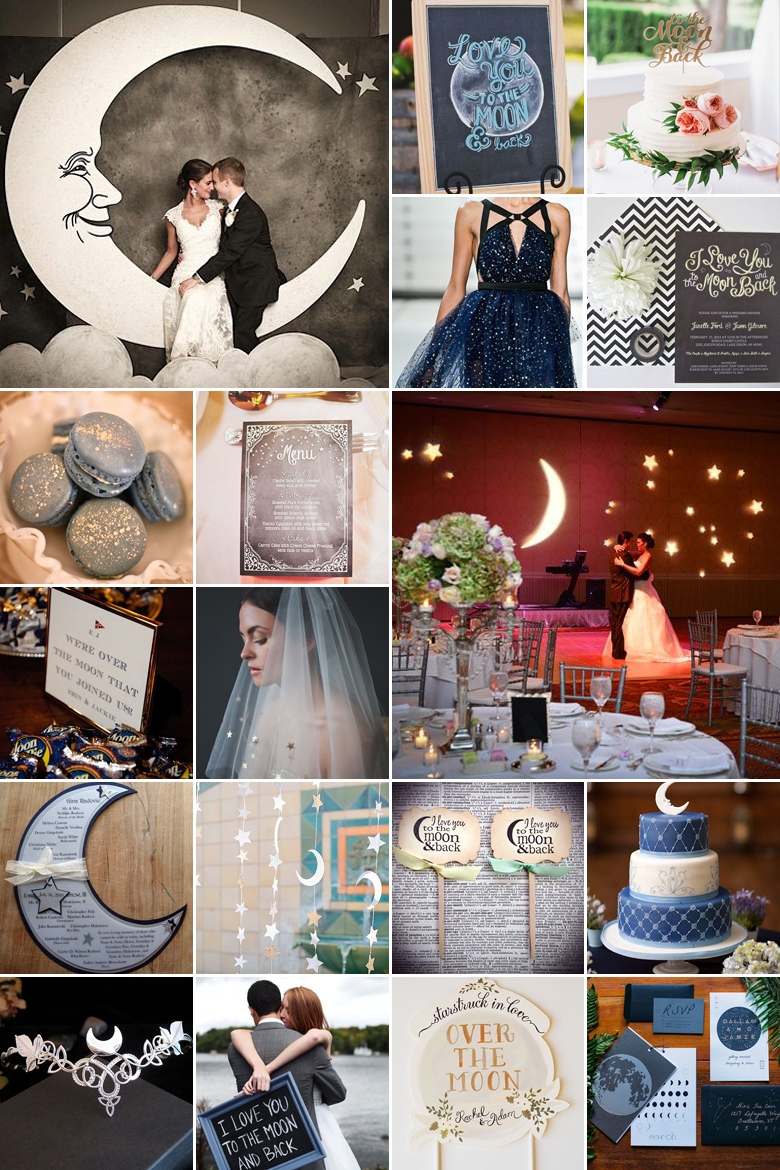 How often we utter the words "I love you to the moon and back" so you're bound to be over the moon at the thought of this stunning and romantic theme. In terms of the colour scheme, combine various shades of navy with charcoal and black, and add a dash of gold or silver sparkle to represent the stars.
Create a stunning laser cut moon and stars cake topper and decorate the wedding cake with fondant shapes and cake glitter.
Make a giant cardboard moon cut out for guest to pose behind, as if they're sitting on the moon.
Scatter glitter stars on the guest tables and also use them to spruce up the invitations and stationery designs, or as confetti alternative.
Wear moon and star inspired jewellery and hair clips.
Set the scene with fairy lights and coloured blue lighting when the dancing commences.
Drape the tables in black tablecloths and opt for white chairs to off-set the deep colour scheme.
Hang naked orb-shaped light bulbs and white Chinese lanterns (reminiscent of full moons) above the tables.
Serve a selection of moon-shaped treats like sugar cookies and white macaroons.
Original images and their credits available on Pinterest