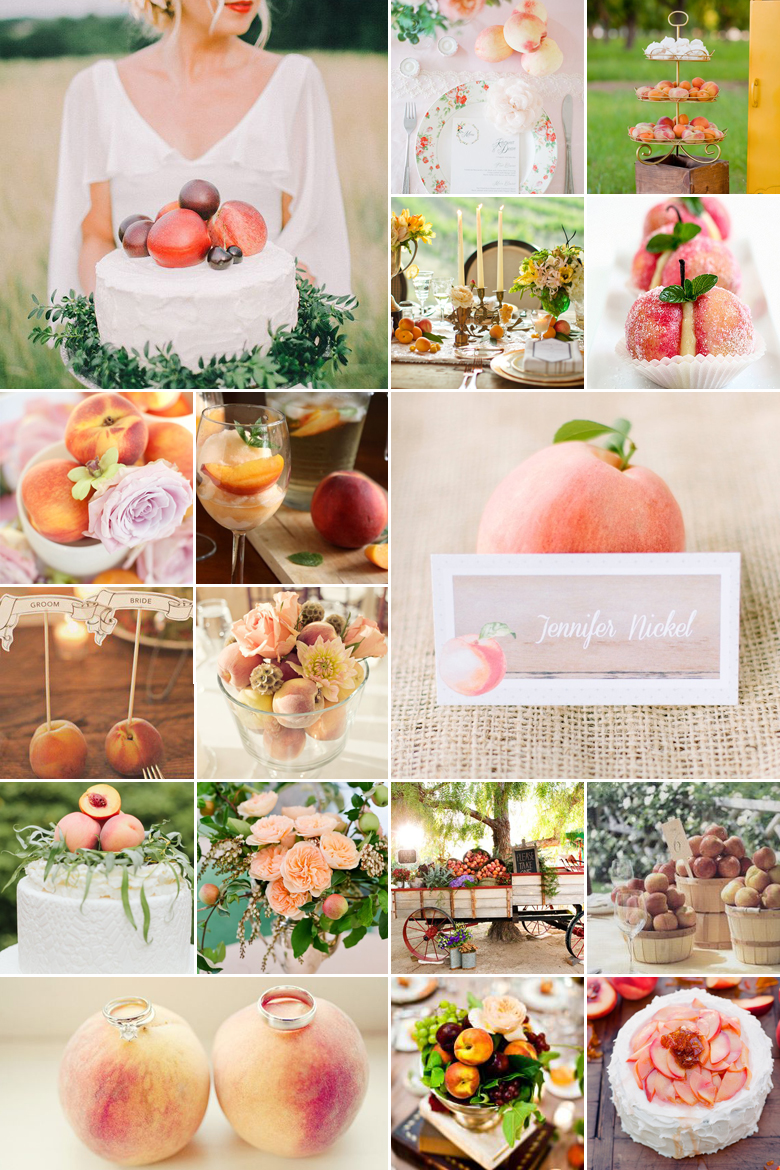 This season we're just loving organic "of the earth" themes and colour schemes, and the humble peach certainly ticks all the right boxes – whether you're planning a spring, summer or autumn wedding. While this post mainly focuses on peach the fruit, it stands to reason that peach as a colour will still play a dominant role in the choice of décor and stationery, not to mention attire and accessories.
Here are more ways in which you can add a little peach flavour to the celebrations:
Send guests off with a jar of homemade peach jam, chutney or peach halves to further complement the organic feel of this theme.
Opt for a peach coloured wedding cake or – better yet – a simple white cake decorated with fresh peaches and leaves.
Serve a selection of peachy desserts like peach flavoured cobbler, meringues, cheesecake, macaroons and more, along with peach ice teas and cocktails.
Aside from the actual fruit, introduce touches of green by using peach tree branches and leaves as part of centre pieces and décor installations.
Place bowls of fresh peaches on the tables and sprits a little peach air freshener to add an extra sensory dimension to the theme.
Decorate each place setting with a peach atop the napkin, and attach the name card to the fruit by means of a piece of organic looking string or a skewer.
Complement the natural feel of the theme with elements of burlap, lace, organic paper and so forth.
Original images and their credits available on Pinterest