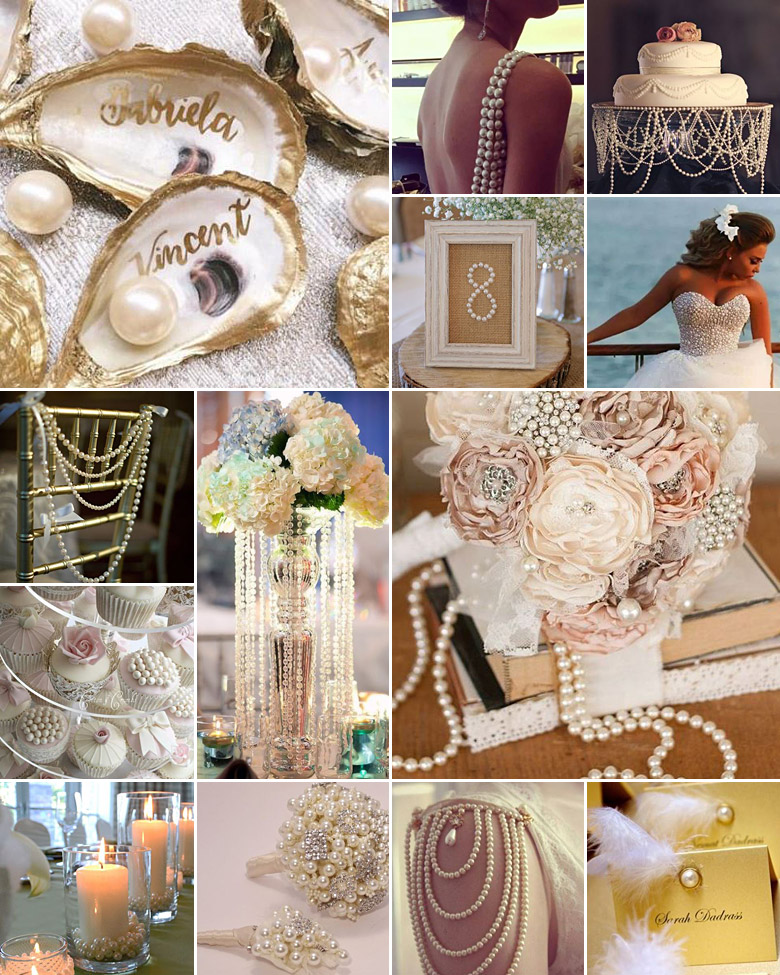 They say diamonds are a girl's best friend, but we say pearls are in strong competition for the BFF spot. These sophisticated treasures are a must for the wedding day, and add a touch of old world glam to any occasion. Whether you buy them new or wear a family heirloom, you simply can't go wrong with a pearl themed wedding.
There's no denying that pearls are expensive, so in some instances you might have to do a little trickery and throw some artificial pearls into the mix – as long as you keep it classy.
Complete your bridal ensemble with a string of classic pearls, and why not opt for a little pearl frosting on your wedding gown?
Spoil your bridesmaids with lovely pearl earrings to wear on the big day.
Continue the pearl theme by serving your guests fresh oysters for starters or canapés.
Fill glass vases with artificial pearls and plant candles in it for a striking centre piece.
Scatter pearls down the centre of the table, along with mini crystals to catch the light.
Hang strings of artificial pearls behind the main table, and thread some onto wire that you can bend into different shapes like hearts and stars.
Original images and their credits available on Pinterest