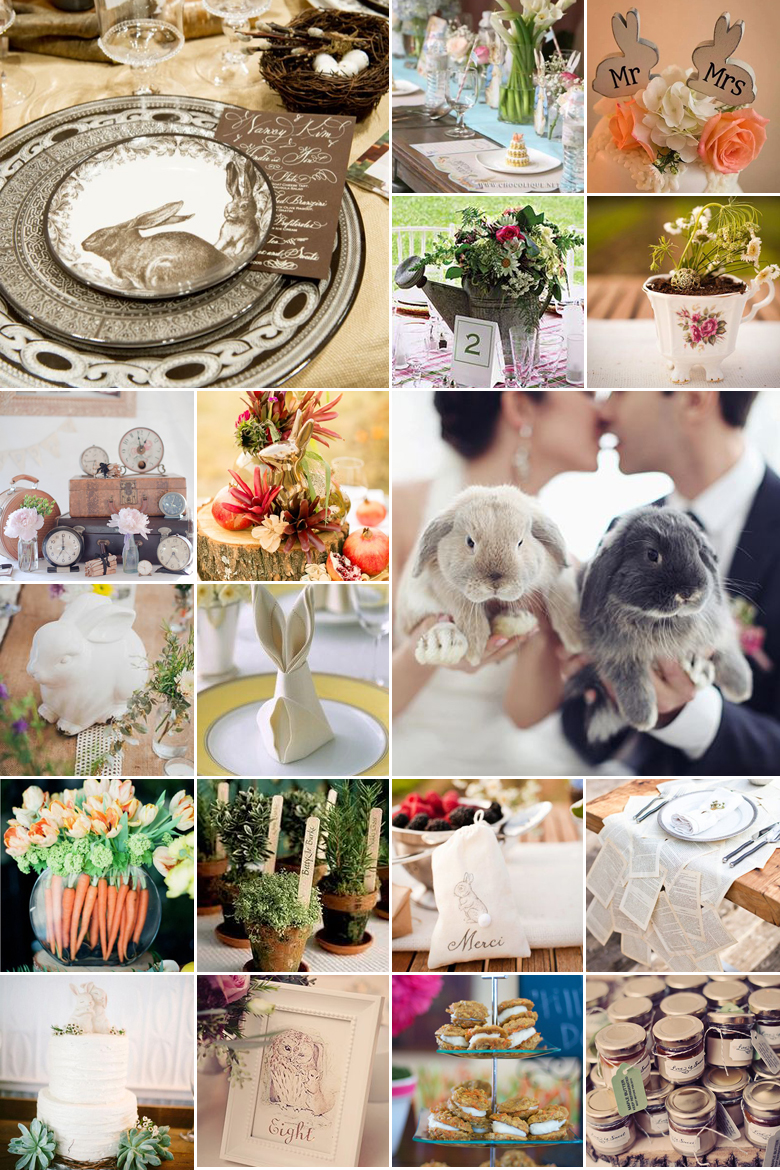 We all have our favourite fairy tales and childhood stories, but Peter Rabbit is one of those tales that young and old tend to treasure – and, just like your love for your new spouse, Peter Rabbit signifies the type of love that you don't easily outgrow. For an event as special as the wedding day, it stands to reason that you'd want to stay true to those things that you hold dear, so dig through your childhood memories and make Peter Rabbit the central theme of your big day.
For starters, opt for a colour scheme inspired by the colours of the book – think predominantly soft shades of blue and green, with dashes of other pastels. Wood and foresty foliage will also help set the woodlands feel, while fairy lights and candles can further enhance the overall ambiance.
Serve a variety of rabbit-friendly delights such as carrot cake, carrot and nut muffins, broccoli quiche and spinach tartlets.
Use old-fashioned books as part of the décor – whether placed on the tables or torn up into pieces and made into bunting.
Be sure to include Peter Rabbit style line drawings in your stationery designs as well as cover art.
We're simply smitten with ink printed raw cotton at the moment, so consider introducing Peter Rabbit cushions and napkins into the event décor.
Decorate the tables with ceramic bunnies and also use two of these as cake toppers.
Enlarge prints from the Peter Rabbit storybook and use it to decorate the walls of the wedding venue.
Original images and their credits available on Pinterest