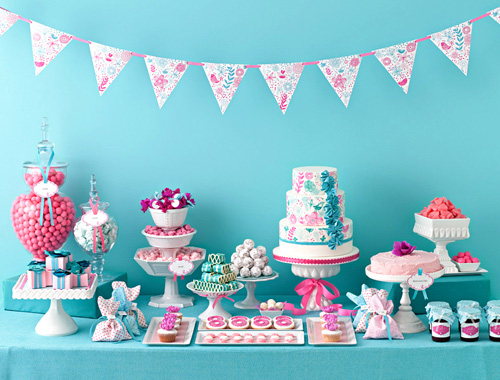 Are you looking for a fun and bright colour theme for your wedding? Have you considered pink and turquoise?

This colour theme includes soft pink (bubblegum), rose, fuchsia, turquoise and so-called peacock (a darker blue). There are tons of ways to incorporate these colours in your wedding. Bridesmaids and flower girls can combine these colours in their outfits. Brighten up your bouquet with a ribbon or your dress with a coloured sash.
Accessorize with pink or turquoise earrings, shoes or hair clips.
Decor options are endless. Use Chinese lanterns, parasols and bright ribbons or flowers to decorate your venue.
Have a look at our gorgeous gallery for more inspiration.
[flgallery id=17 /]