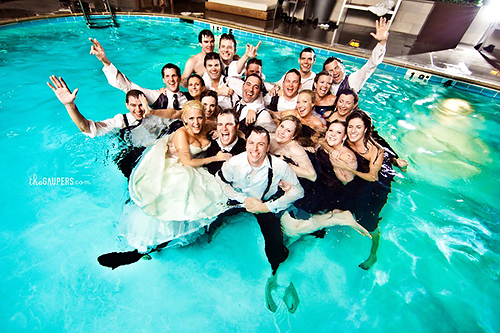 Summer is around the corner (wishful thinking helps pass the chilly winters) and what better way to celebrate than to have a fully-fledged pool party for your wedding day? This just smacks of summer romance and sun-kissed fun as you and your guests enjoy the refreshing allure of the crystal-clear pool waters. A swimming pool is, usually, more sheltered than the beach and is safer for children too. A pool is gorgeous all year round and, even if it is too cold to swim, there's plenty you can do to make your pool party memorable.
Remember that you need to have the pool monitored at all times, particularly if guests will be drinking alcohol and if there are children present. Hire a dedicated person to do this to avoid any unfortunate accidents.
To ensure that your theme is well-established, keep it consistent; from your invitations and other wedding stationery right through to your décor and entertainment. This will get people excited and encourage them to get the most out of your theme. Here are a few of our ideas on how this can be done:
Use pool imagery in your stationery design. Think umbrellas, towels, cocktails, bikinis, floating lilos, and the like.
Keep your colours bright and summery. If you preferred it to look more subdued, keep the array of colours, but opt for pastel shades.
Float flowers and candles on the pool before or after guests go for a swim (if this is to be part of your celebrations). This keeps the venue pretty and elegant.
Hand out comfy slip-slops to each guest so that no one is milling around the pool in tight shoes or towering heels.
Serve refreshing cocktails and healthy, light snacks (sushi is just perfect).
As a parting gift, let the guests keep their personalised slops, or hand out pool noodles, beach towels or suntan lotion with cute, customised labels.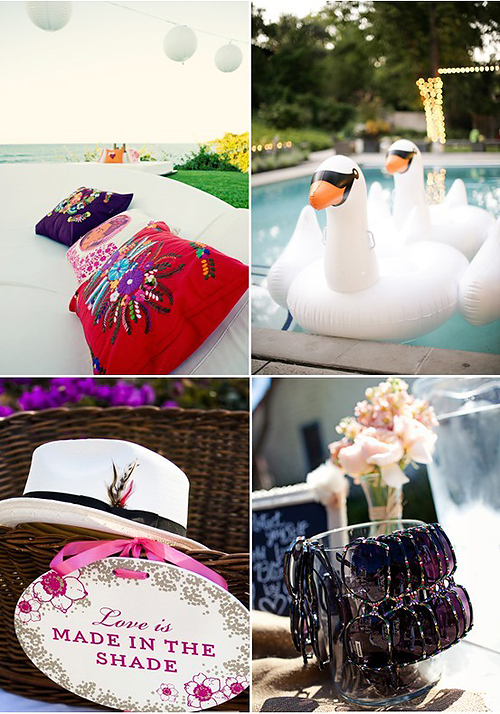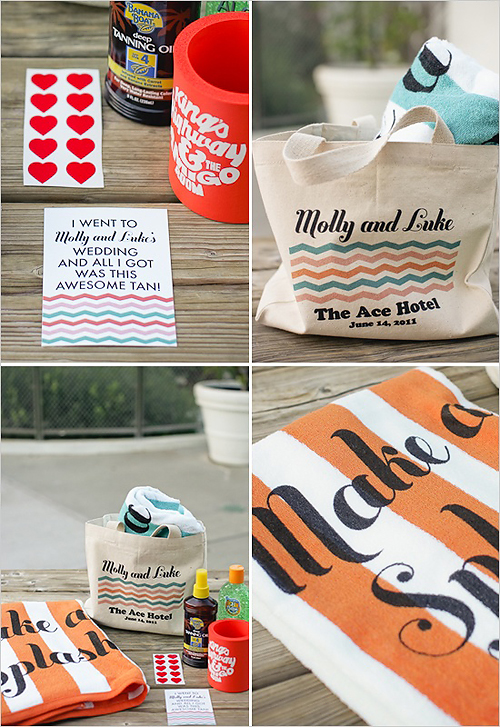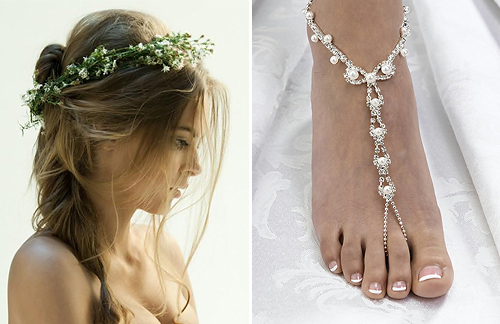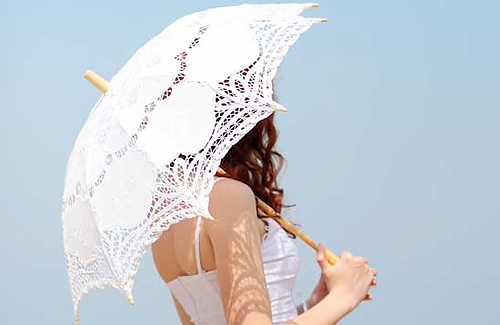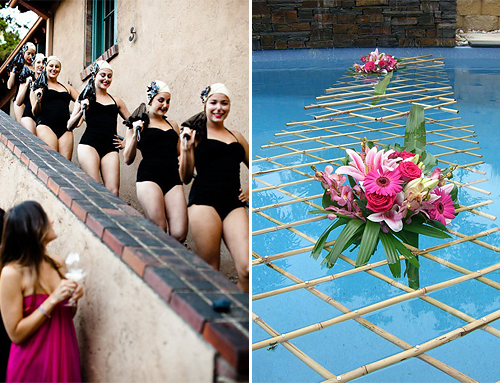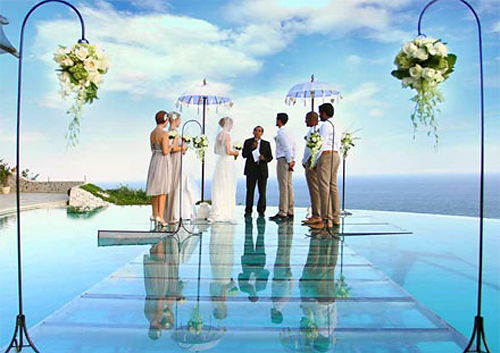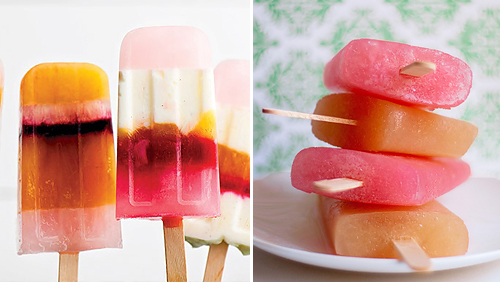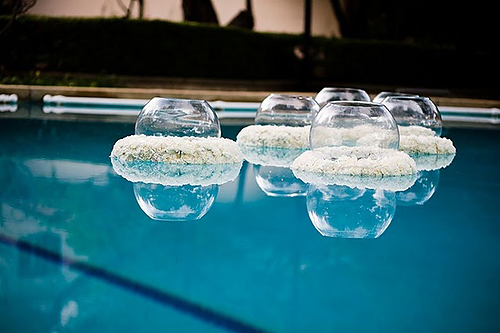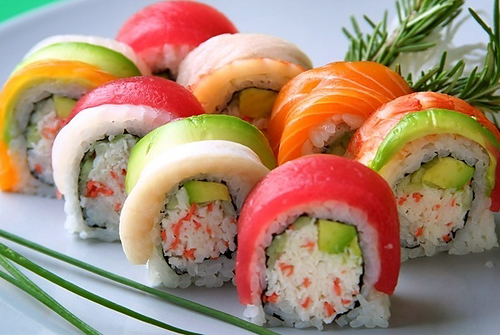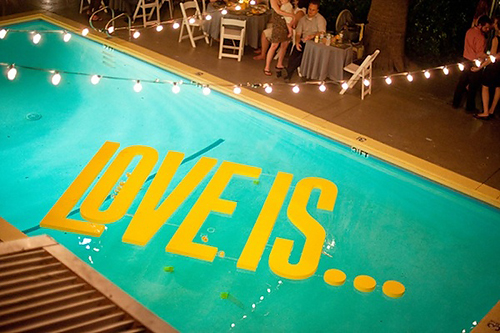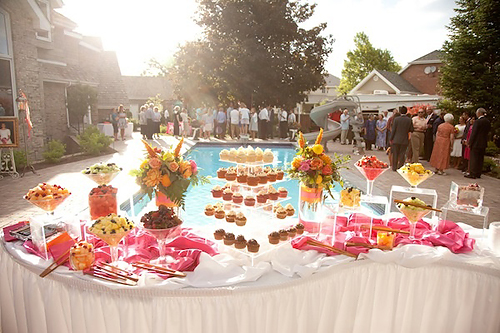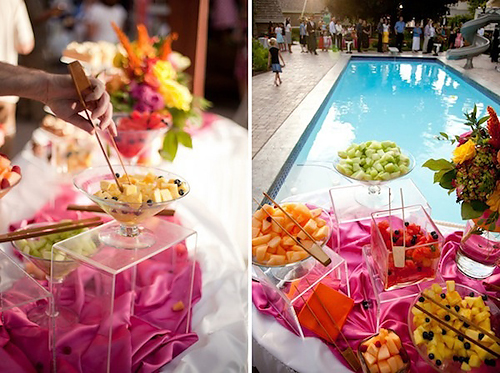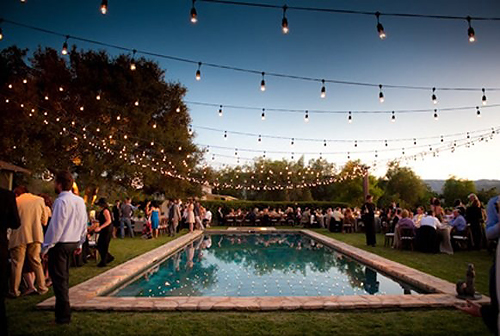 For more ideas on a Pool Party Wedding Theme or to check out the original photos displayed above and their credits, make sure to check out our Pool Party Wedding Theme Pinterest Board!