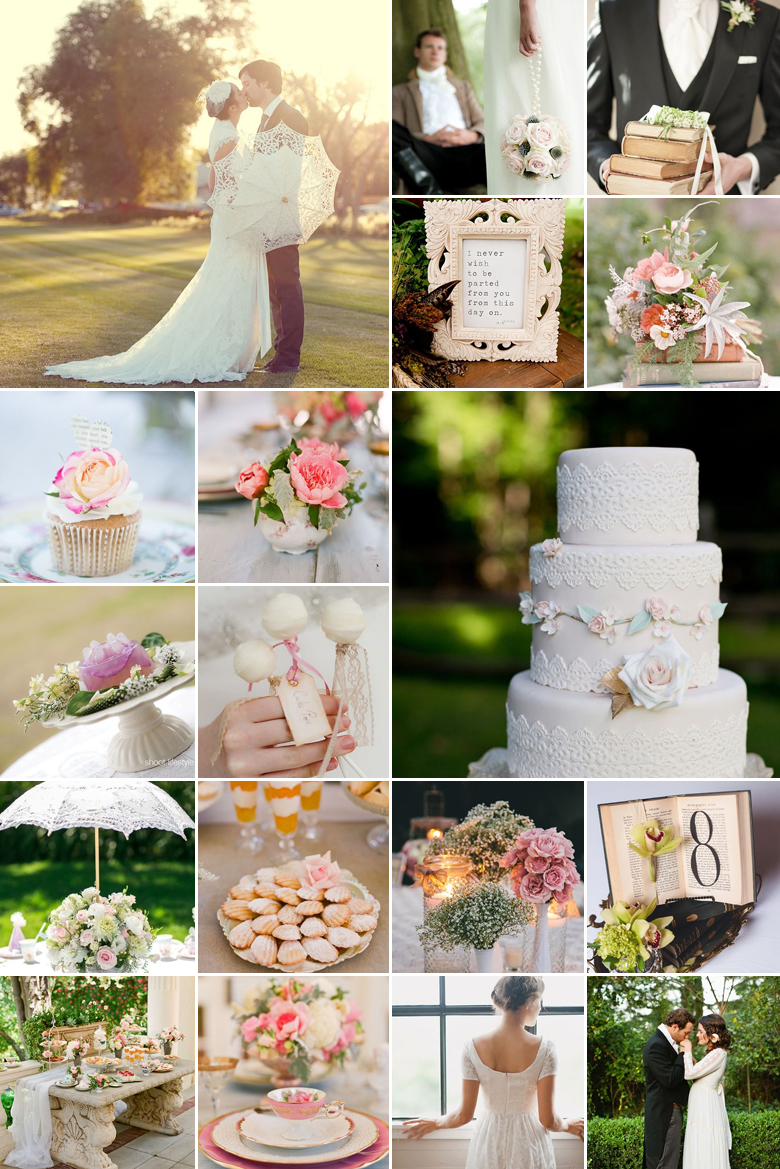 Pride and Prejudice is a tale that has touched the heart of many a romantic soul and the beacon where most girls' hunt for true love begins. So now that you've finally found your Mr Darcy, why not theme your wedding accordingly?
In terms of the colour palette, the theme calls for a combination of soft antique shades of cream, ivory, blush and nudes, as well as faded blues and greens. For an extra dash of glamour, add small touches of faded gold and silver. It's all about capturing the romance and drama of the era.
Here is a little more old-world inspiration:
Find an elegant old manor-style venue to host your wedding or have it outside in a perfectly manicured country-style garden.
Tea, teacups, teapots and delicately decadent teatime treats like macaroons and petit fours are a must.
Opt for a fully Pride and Prejudice inspired wedding dress or a more modernised lace creation.
Complete your bridal ensemble with a lace parasol or, if it's hot out, give all your female guests a parasol to shade their faces.
In terms of flowers, cream roses and peonies are the perfect flowers to set the scene.
Use quotes from the book as part of your wedding vows and invitation wording.
Original images and their credits available on Pinterest