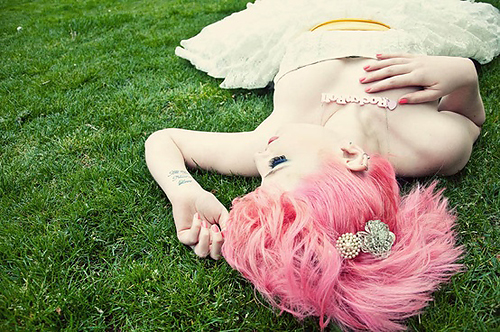 Your wedding day should be an expression of who you are and a true reflection of your personality. While crisp white might be the natural choice for brides, tradition is not for everyone. A punk rock theme is chic, sexy and daring without compromising on femininity. Nothing should stop you from mixing it up on your big day, even if it means raising a few eyebrows. So if you usually like to live life on the wild side, add a little edge to your big day with these punk themed ideas:
Black is a must, whether you don a black wedding dress or add little touches to your gown.
No colour scheme says "punk" quite like black, white and shocking pink. For a softened ambience, opt for a lighter shade of pink.
Wear black lace gloves that go up to your elbow – chic and sexy.
Have your hairstylist colour your hair a crazy colour like pink, purple or a dark luscious plum. If that's a bit too extreme, opt for highlights instead.
Use punk rocker badges to decorate each place setting and for guests to take home as wedding favours.
Name your tables after popular punk rock bands.
Create a fun punk-themed photo booth with a graffiti backdrop, wigs and musical instruments as props so guests can also get in the right spirit.
Add tiny skull elements to your décor and stationery. Keep it small and tasteful.
Instead of your traditional invitation, send yours out on a CD with a printed punk-style cover.
Wear bright, patterned or fishnet stockings with an ankle length dress and cute pumps.
Instead of traditional wedding shoes, wear a pair of sexy lace-up leather boots in black or white.
Add a little lace and leather to your dress design.
Choose a wedding gown with a corset and lace-up detail at the back or front.
Hire a punk band to entertain the guests.
If you have tattoos, have a dress made that's cut in a way that shows off your ink.
While other brides might consider a pamper station, a temporary tattoo parlour might be more up your alley and guests will love the idea.
Go all out and dress the bridesmaids in short black dresses with coloured netting around the bottom and spoil the grooms men with leather jackets.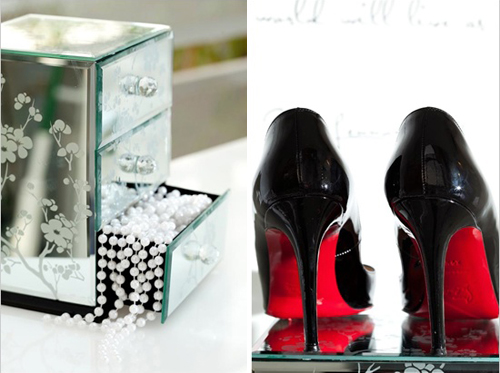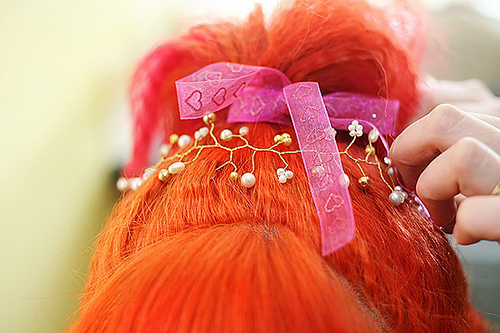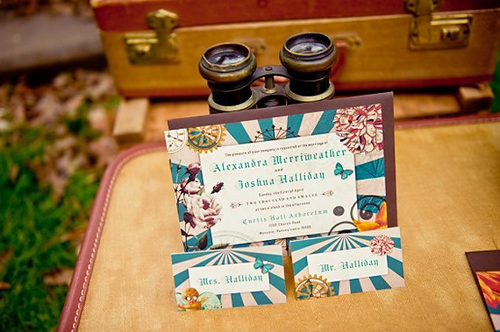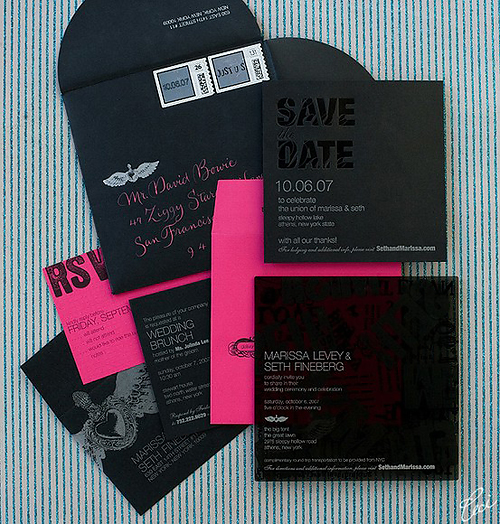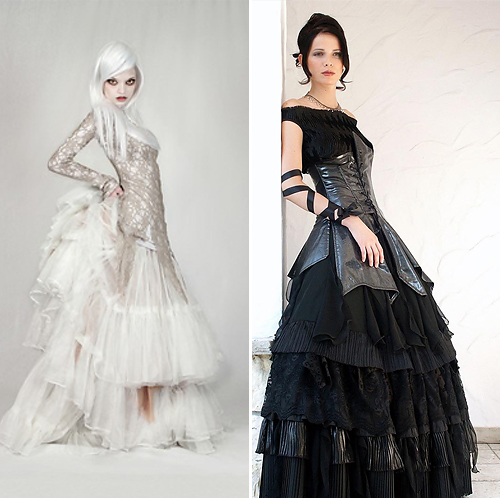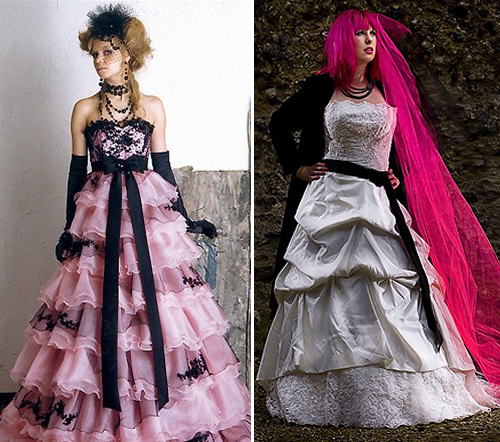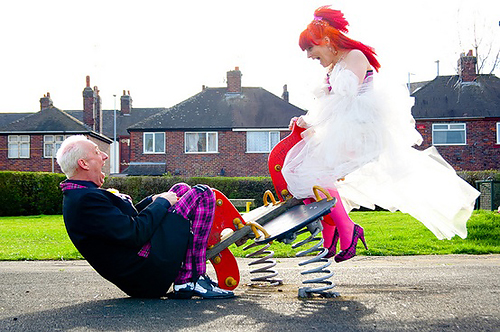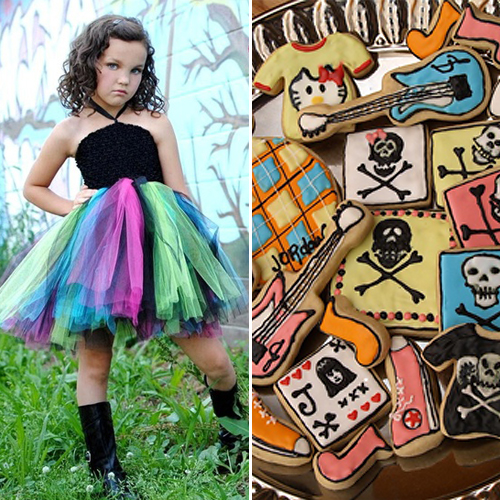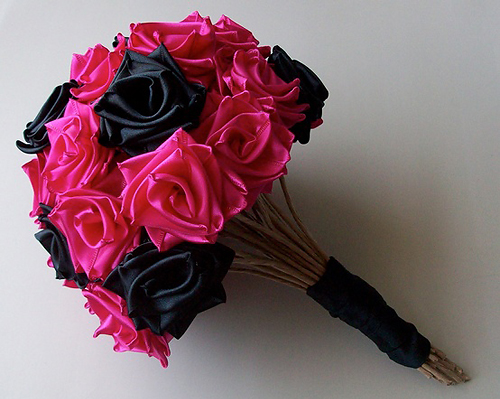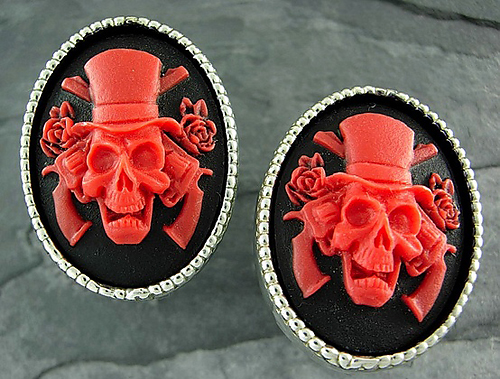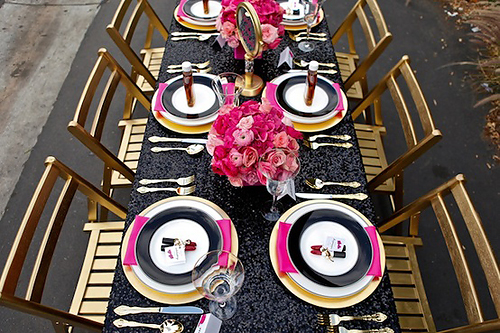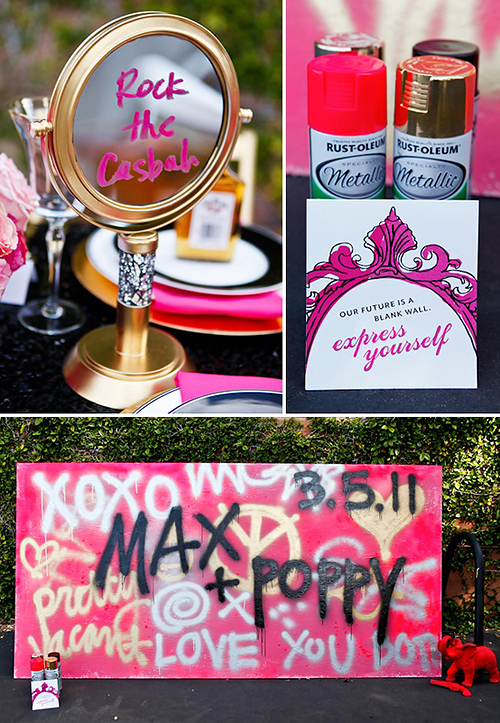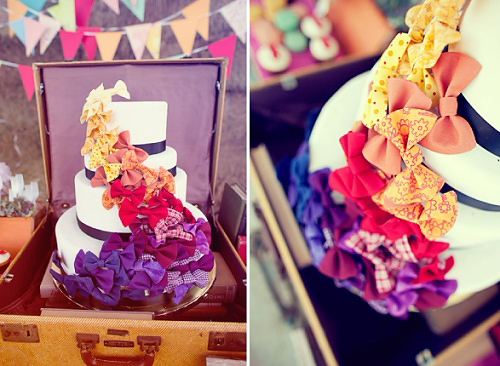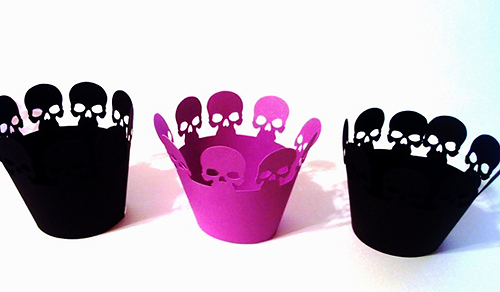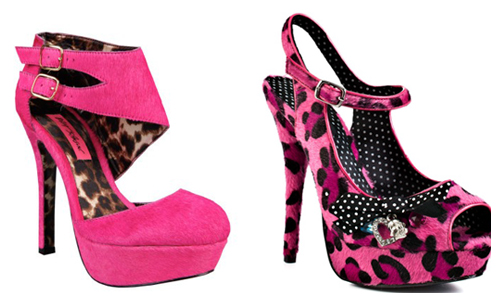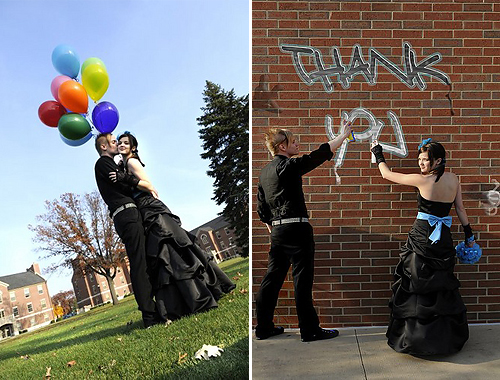 For more ideas on a Punk wedding theme or to check out the original photos displayed above and their credits, make sure to check out our Punk Wedding Theme Pinterest Board!