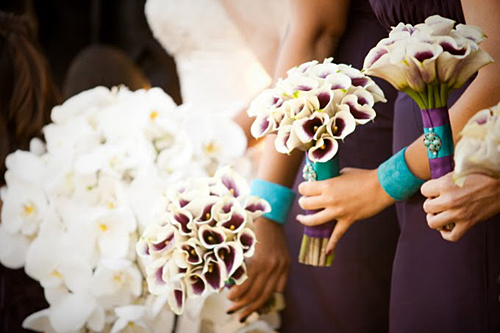 Purple and turquoise can be a striking colour theme if used correctly and also works extremely well with peacock feathers.
Here are some ideas to get you started:
Keep it classy by using purple and turquoise as accent colours with cream or white.
Use peacock feathers in your stationery, décor or bouquet.
Have a candy buffet with lots of purple and turquoise sweets, cookies and cupcakes. Decorate your candy buffet with bright table cloths, overlays, flowers and bunting.
Pretty up your bouquet with purple and turquoise ribbon detail.
Popular purple wedding flowers include Tulips, Freesias, Roses, Violets and Orchids. Add some turquoise detail with turquoise baby cosmos or feathers.
You as the bride can incorporate your colour theme in your look by donning gorgeous shoes, jewellery or hair accessories.
Wear a turquoise or purple ribbon around your waist. The contrast against your white dress will look amazing.
Let your bridesmaids wear various turquoise or purple dresses with accessories to suit.
For more gorgeous ideas, have a look at these gorgeous pictures…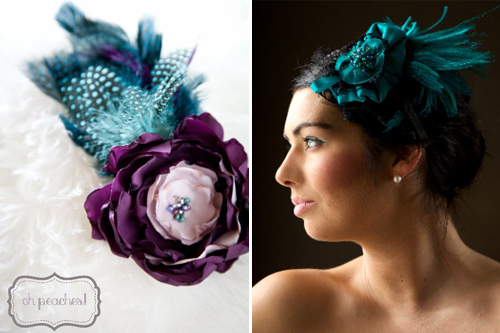 flower hairclip | turquoise hairclip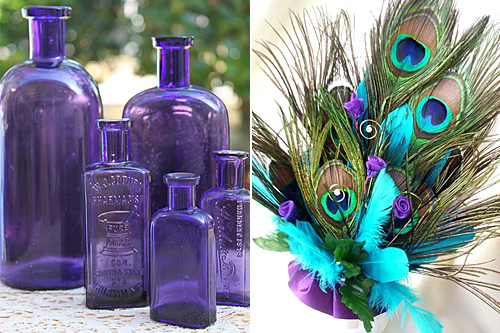 bottles | peacock feather bouquet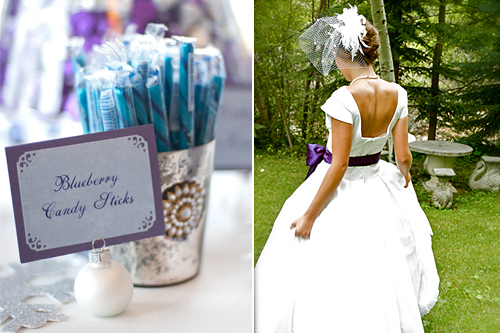 candy stick idea | bridal dress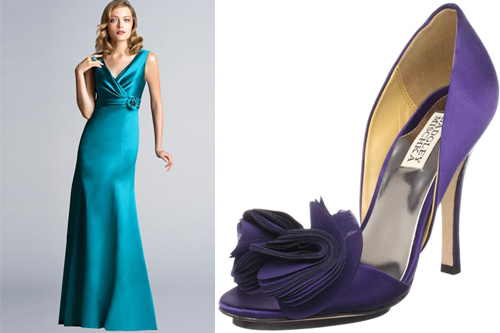 dress | shoe