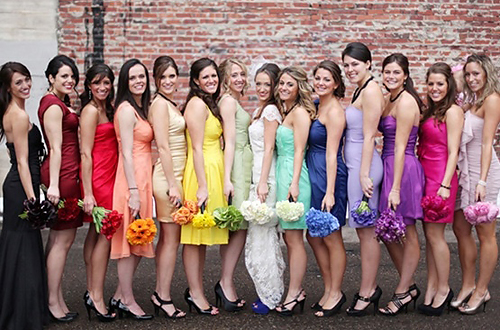 While time and tears have taught us that there is no big pot of gold at the end of the rainbow, thìs rainbow comes with a much more valuable commodity – buckets of love and laughter! With so many bright and happy colours on which to feast your eyes, a rainbow themed wedding is sure to be nothing short of spectacular.
First of all it's important not to go overboard with this colour-crazy theme as it can easily get away from under you – the last thing you want is for guests to get a colour-coded headache! Use white as the base colour for your colour scheme and then incorporate simple touches of colour in all the shades of the rainbow.
Repetition of design is key! When choosing your bridesmaid dresses for instance, keep all the designs exactly the same to make the overall effect more striking, and give each maitron a bouquet or parasol to match the colour of her dress. Spruce up the grooms men attire with braces and boutenniers in varrying colours. The key to pulling off this intense theme is to keep your elements simple and letting the colour do the talking.
The rainbow theme can be approached in a number of ways since you get various "types" of rainbow themes, depending on contrast and hue: A bright monochrome rainbow, pastel shades and faded vintage rainbow. Be sure to clearly define which rainbow scheme you're going with and then sticking to it.
In your invitations, request that guests only dress in white. Once they arrive at the wedding, spoil them with guest favours in various colours of the rainbow, for instance bow ties or braces for the guys and fans or parasols for the girls. Can you imagine the rainbow-esque snapshots you'll capture for your wedding album? Too lovely!
Instead of confetti, have your guests toss rainbow coloured streamers or paper planes through the air or release rainbow helium balloons into the atmosphere. Anything but the traditional paper bits and pieces that get caught on anything and everything, will do
Add touches of colour to your tables with different coloured place mats, napkin rings, favours or seat decorations. Consider assigning a different colour to each place setting to create mini rainbows around the different tables, or dress each table in its own unique colour to create one great rainbow that pulls the entire room together.
Create your own rainbow in the reception hall by means of interesting lighting, whether it be candles in coloured jars, wrapping coloured cellophane around lampshades or something more intricate by a professional lighting expert.
Incorporate the theme into your menu, especially the dessert table. Serve rainbow coloured fruit platters, macaroons in various crispy colours, cupcakes with rainbow sprinkles and ice cream in all different shades (especially if you're going the vintage rainbow route). If you're in the mood to get a little frisky, serve rainbow jelly shots to get the party bus on the road.
Once you do reach the end of your rainbow-day, your heart and photo album will be filled with nothing but happy colourful moments – much more precious than all the gold in the world.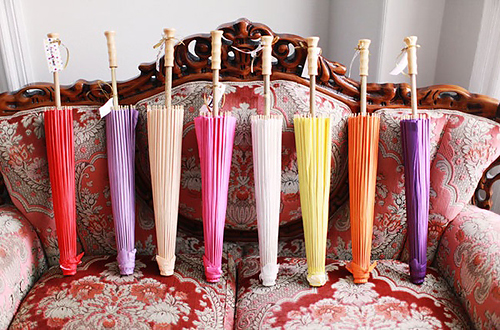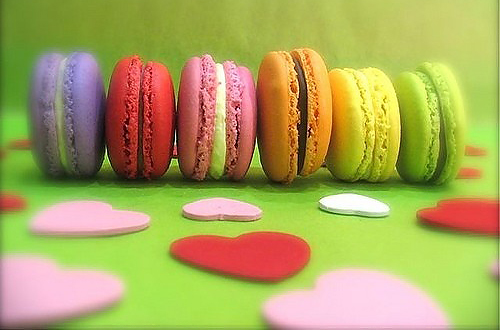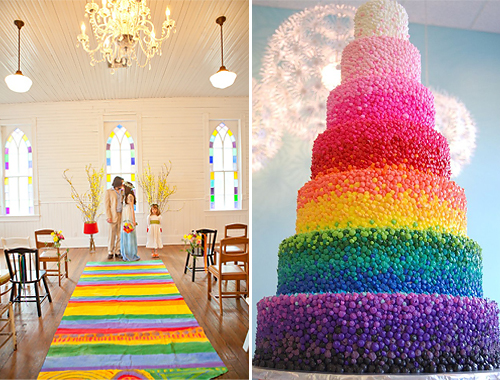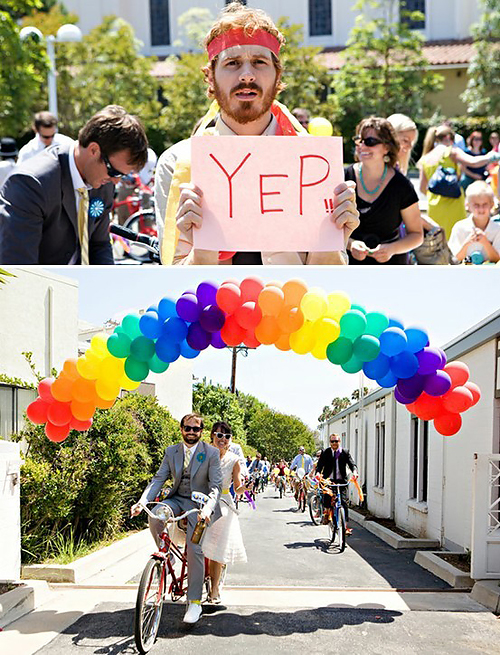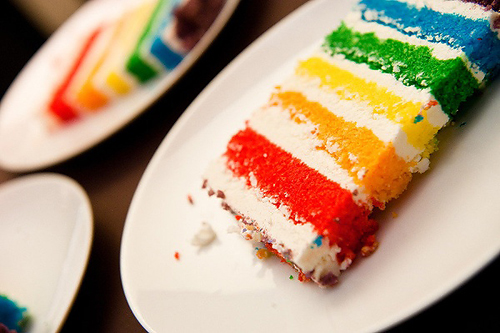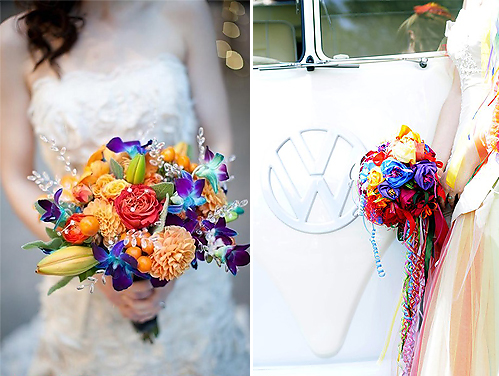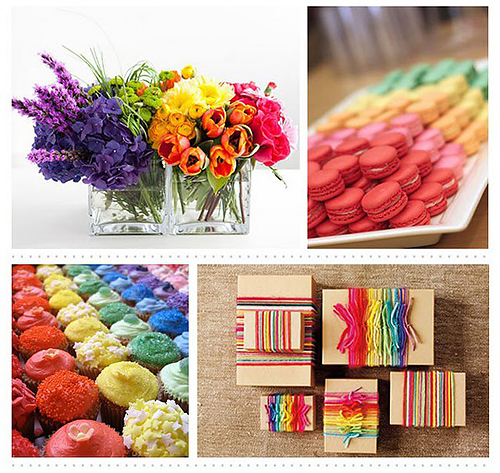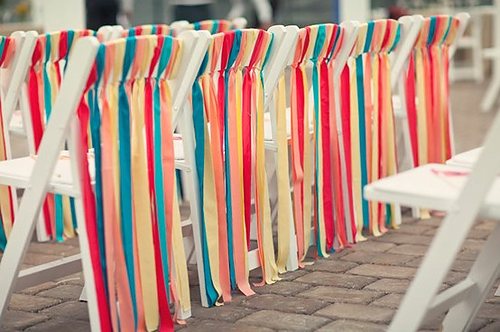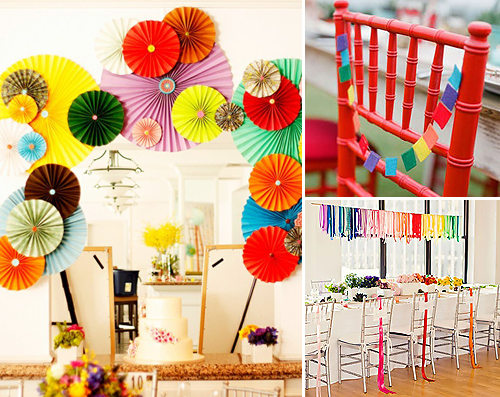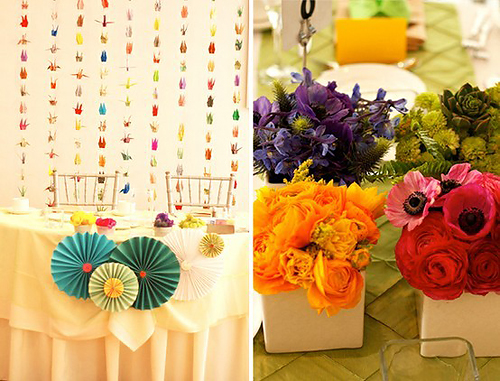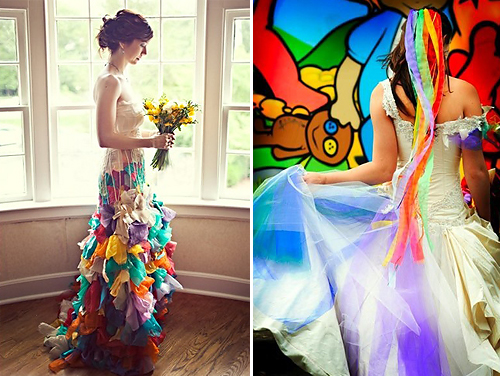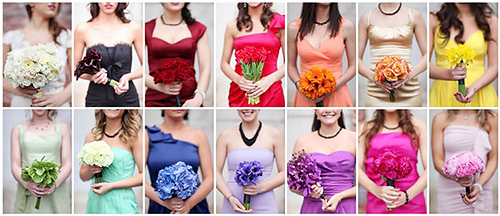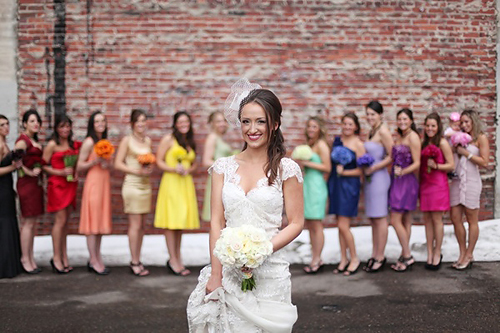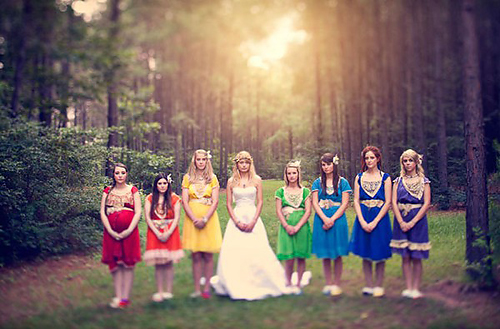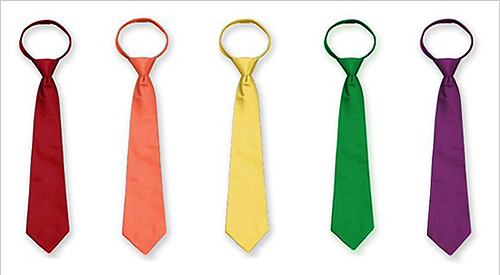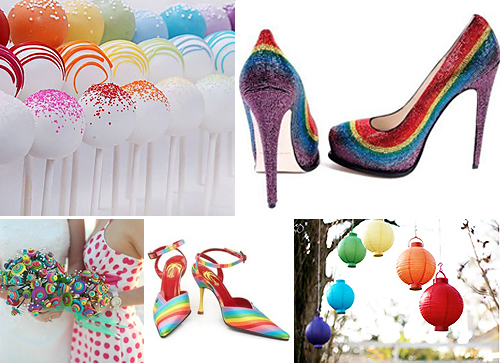 For more ideas on a Rainbow Wedding theme or to check out the original photos displayed above and their credits, make sure to check out our Rainbow Wedding theme Pinterest board!