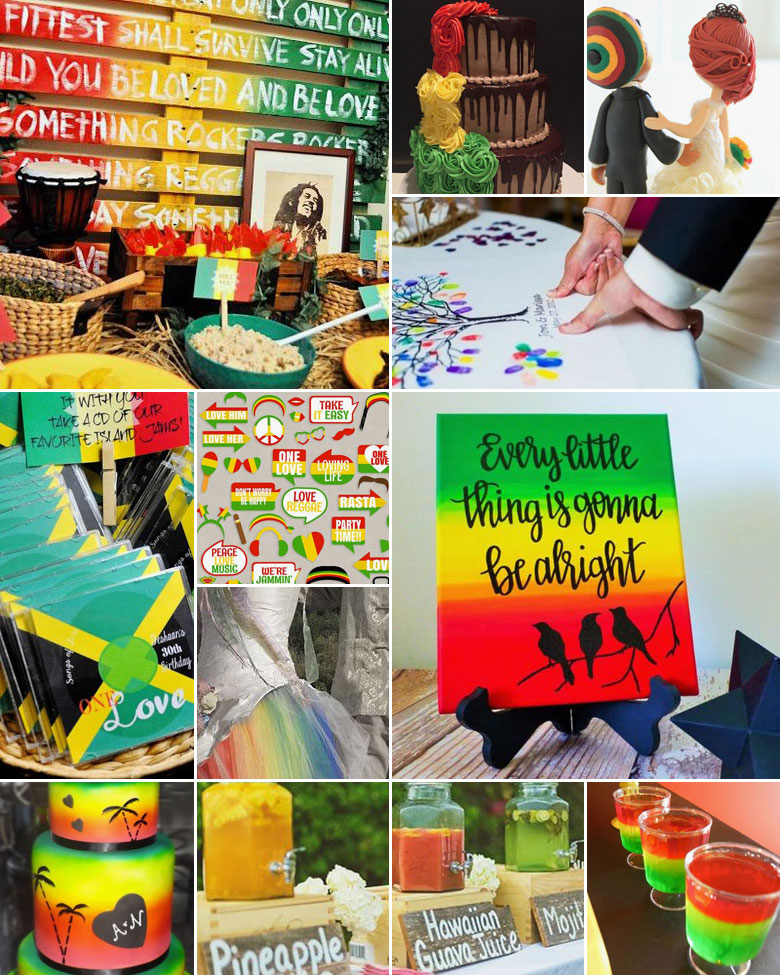 The Rastafarian culture has shaped many lives. If you're living the Rasta life, then why not express it through your décor, attire and overall wedding day theme? Of course, it all starts with the signature colours: Red, yellow and green.
Rock your dreads for the wedding day, and don't let anyone tell you otherwise.
Paint your nails in the varying colours, or add a funky twist to your bridal attire with colourful sneakers or a ruffled petticoat.
Decorate the venue with a large number of Chinese lanterns in red, yellow and green.
Opt for red and yellow flowers like roses, daisies and lilies, and incorporate plenty of greenery to balance it out.
Work the colours into your menu! For instance you could serve green salads with baby tomatoes and pineapple, or you can serve a variety of rainbow jelly shots for fun.
Be sure to include a few of classic Bob Marley tracks in your playlist – or you can even walk down the aisle to one of his classics.
Set up a photo booth with a variety of props, like Rastafarian wigs and hats, as well as sign posts with words like "peace" and "love" on it.
Original images and their credits available on Pinterest