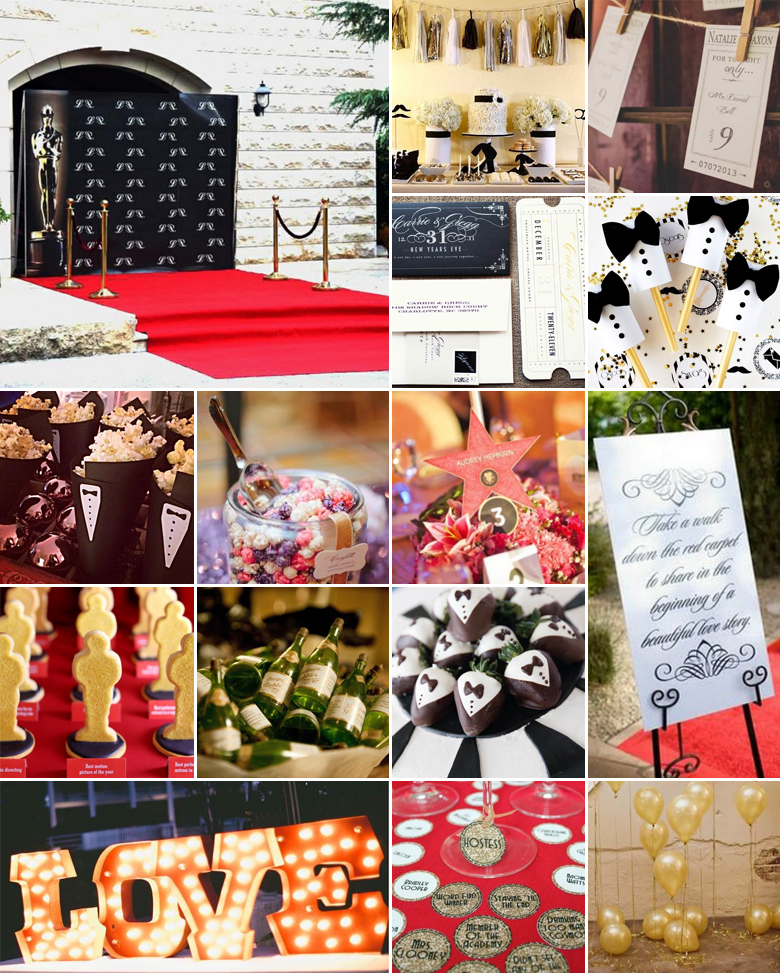 It's said to be one of the most spectacular events of the year – but darling, the Oscars can't compete with your wedding day… especially not if it's Oscar-themed to boot!
The colour scheme is really rather simple: Black and gold with a hint of red here and there. It's all about the glitz, the glamour and the unbelievable opulence, so encourage your guests to dress accordingly. Stars will also play a big role, so stick them on the dance floor (mimicking the Walk of Fame) and hang them from the ceilings.
The golden Oscar will obviously feature in various areas of the wedding celebration. For instance, top the wedding cake with his & hers Oscars, and spoil guests with Oscar shaped chocolates wrapped in gold foil. Serve plenty of bubbly and strawberries, and set up a red carpet backdrop for the photo booth.
To further complement the theme, host a quirky award ceremony at some stage during the reception. The idea is to let guests place votes throughout the evening and then hand out awards for things like the best hairstyle, dance moves, outfit or one-liner of the day. You can also add your own awards as a perfect alternative to traditional thank you gifts for honourary guests.
Original images and their credits available on Pinterest