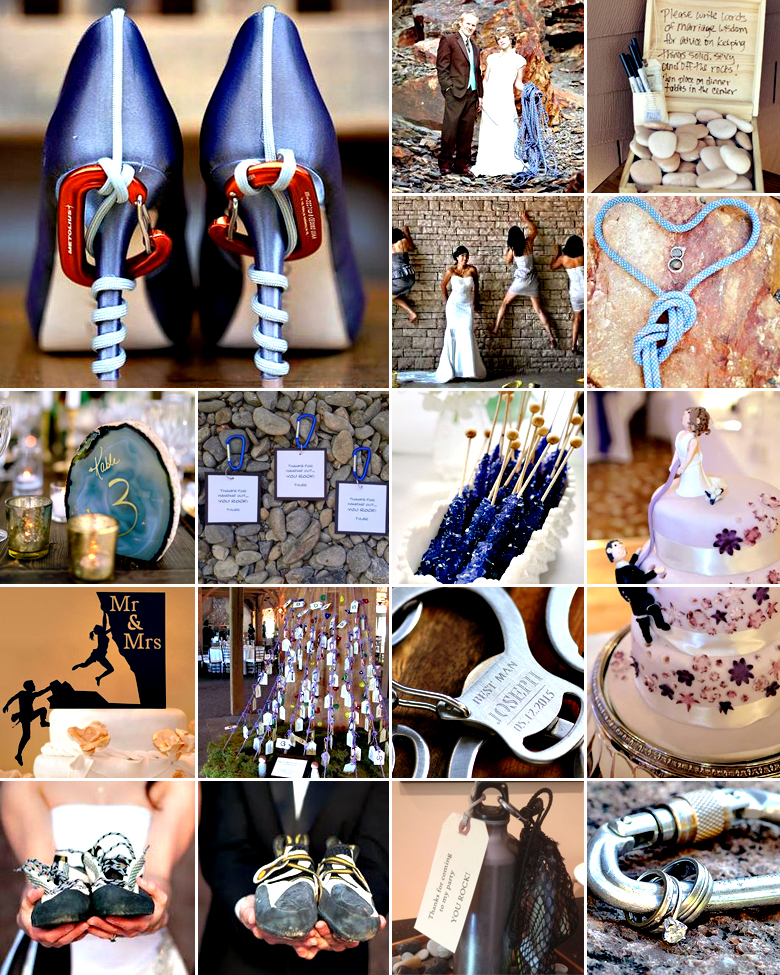 Found love in a rocky place? This rock climber theme is ideal for the adrenaline driven couple who loves the mountain almost as much as they love each other. If this is you, you'll adore these ideas:
Tie the knot with mountain climbing rock! Incorporate plenty of rope into the décor with interesting shapes and woven decorations.
Display stunning crystals as part of your table décor.
Bring home rocks from your favourite mountain and use it as table decorations and centerpieces.
Ask your wedding cake designer to create a mountain-climbing inspired cake – whether it's decorated with fondant pebbles, or the cake toppers are climbing up the side of the cake.
Let your guests write their messages on little river stones or pebbles, and display them in a glass jar in your new home.
Spoil your guests with mountain climber hooks, which also make nifty key chains.
Have your wedding photos taken against a mountain or on one.
Instead of table numbers, name your tables according to the different mountains that you've climbed together, or intend on climbing in the future.
Tie an actual knot during the ceremony as a symbolic gesture of your union.
Original images and their credits available on Pinterest