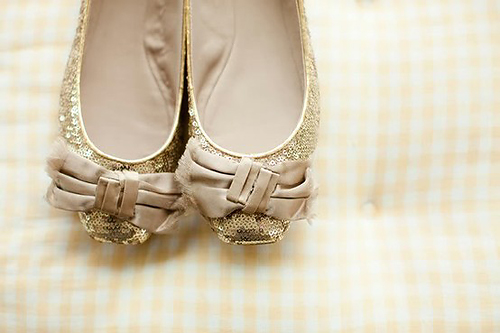 No, Gents, we're most definitely not suggesting you should go down on one knee with a sequin, especially not if you want there to actually be a wedding. Now that we've cleared that up, let's talk sequins! The great thing about these tiny diamond-like fixtures is that they can either be sewed or glued on, making them ideal for anything from clothing decoration to stationery embellishments.
Sequins can either be bought as singles in little jars – perfect for card decoration and the likes – or as pre-made strings which are slightly more manageable and simply perfect for clothing and cake decoration. What's more, they're literally available in every shade of the rainbow which means no matter what your colour scheme – if it's looking a little bland, you can spruce it up without breaking the bank.
Sequins can add a little dazzle to just about any theme, but are especially perfect for a 20s theme and glitzy contemporary themed weddings.
Instead of the traditional paper bits, have your guests toss sequins as confetti. Just watch out for the eyes.
Make your own flower crystals by simply pinning a sequin right in the middle of each flower.
Arrange sequins in a pattern of your choice in the middle of the dance floor. When you and hubby open the floor, your jostling feet will distribute them in a magical fashion.
Use sequins in your make-up design, either on your eyelids or on the outer corners of your eyes.
Add your own sparkle to your shoes by decorating the heel or toe with sparkling sequins.
Instead of rose petals, cover the aisle in sequins.
Bedazzle your wedding cake with strings of sequins that guests can easily remove before eating.
Hang long strands of sequins in the ceiling in between strings of fairy lights.
Make your own unique sequinned belt by simply sewing strands of sequins to a thick ribbon, in such a way that the strands hang down over your skirt. Attach the ribbon around your waist with Velcro.
Choose a sequinned bodice for your dress or a sequinned bolero to add a little bling-bling to the ensemble.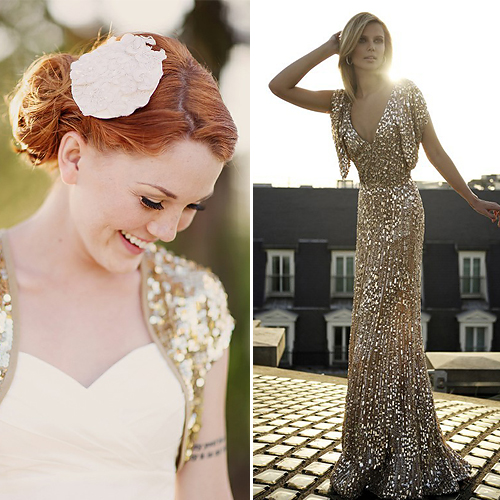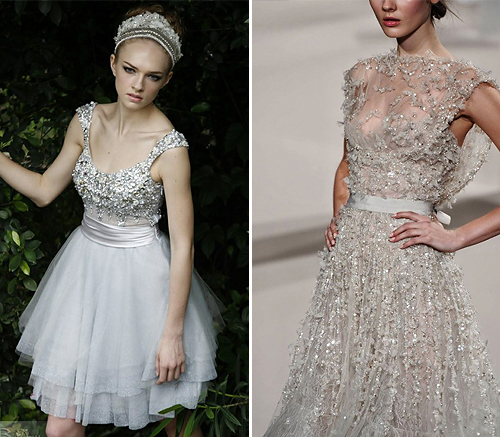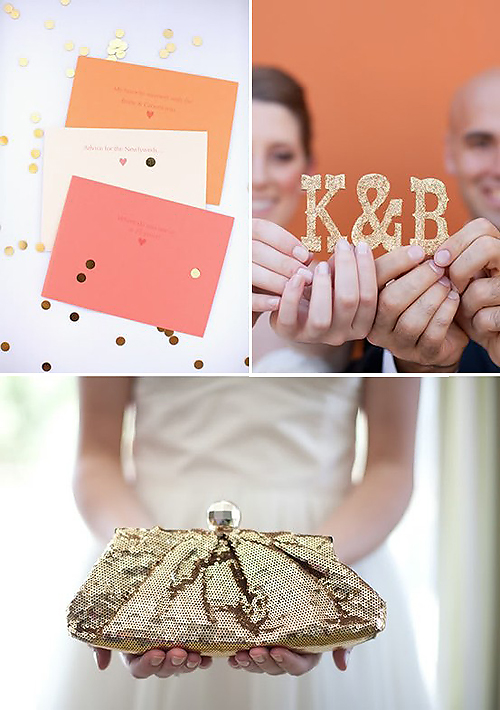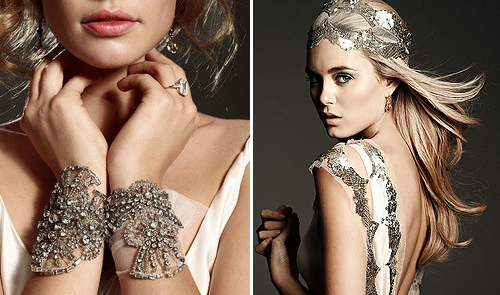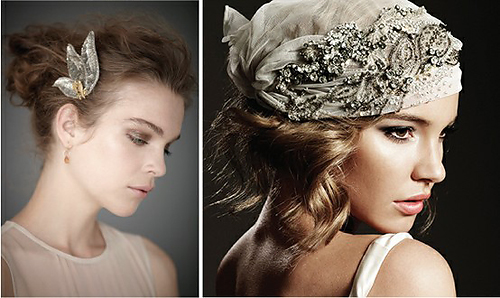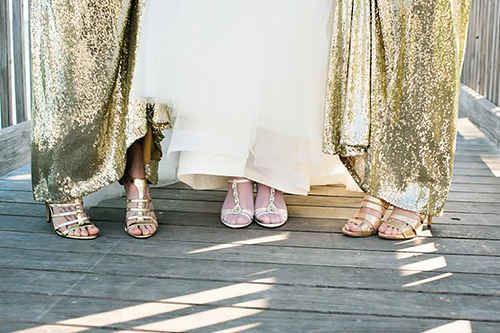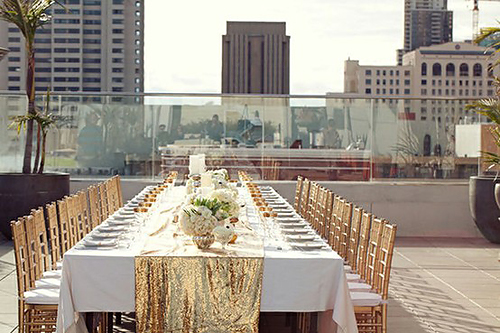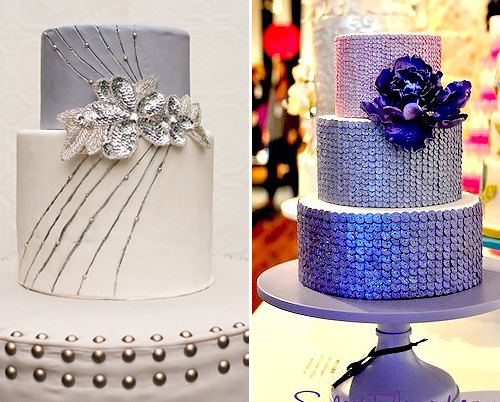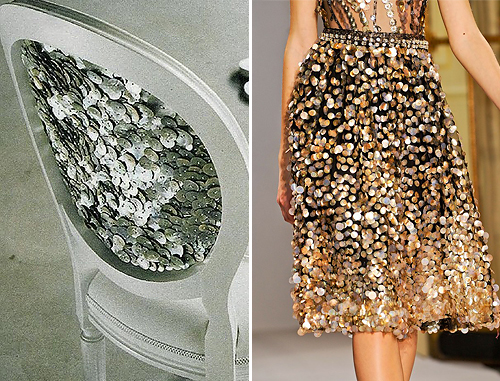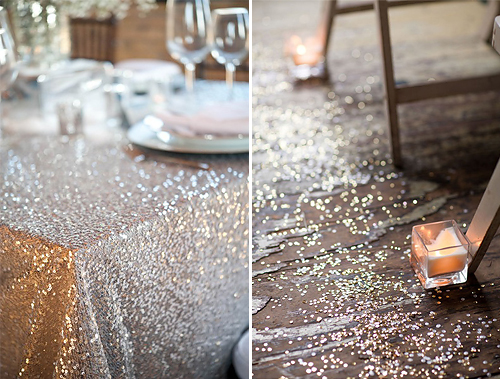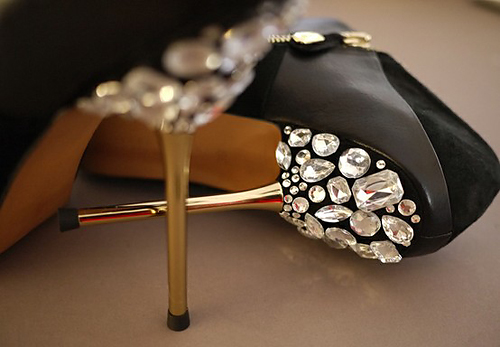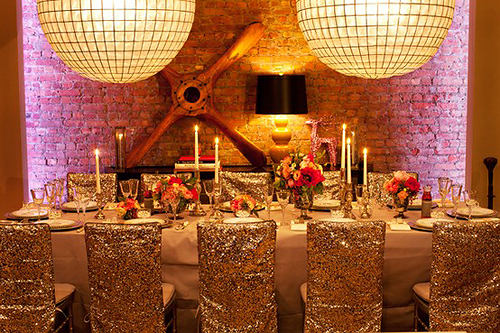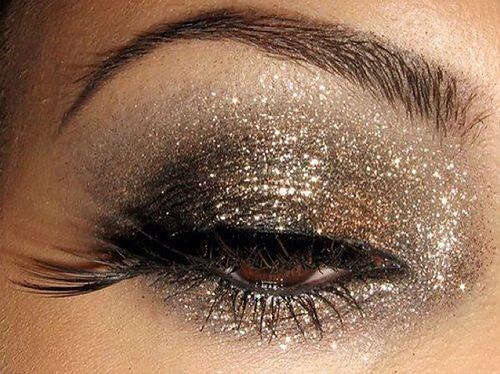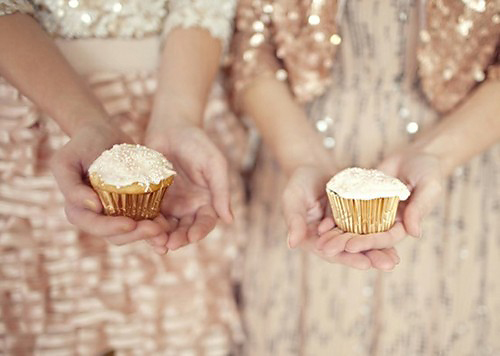 For more ideas on Wedding Sequins or to check out the original photos displayed above and their credits, make sure to check out our Wedding Sequins Pinterest Board!