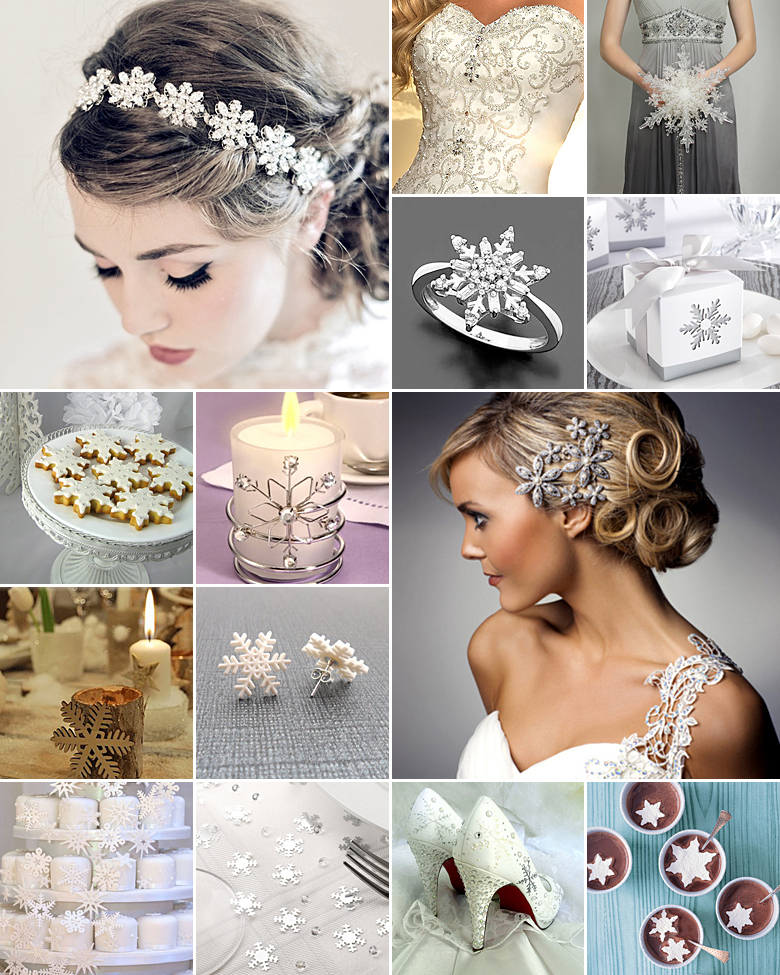 South African winters are simply perfect for a cosy-ing up for wonderland wedding celebration – all that's missing is the snow! However, by now everyone should know that nothing is impossible for a determined bride, so enter the ever enchanting snow flake theme.
It goes without saying that the colour scheme for this theme will consist of a combination of crisp whites, icy blues and silver accent pieces. Lighting will also set the mood and even though it's a snowy theme, be sure to invest in a good heating system to keep guests from turning into snowflakes themselves.
Serve snowflake shaped cookies or better yet, string them from the chandeliers and have the waiters pack the sweet treats in guest favour boxes at the end of the night.
Use fondant or chocolate flakes to decorate the wedding cake, or have the flakes painted onto the sugary masterpiece with silver cake paint.
Incorporate the snowflake design into the wedding stationery through the use of silhouette or embossing techniques. Alternatively use a laser cutting studio to create custom snowflake invitations and votive paper candle holders.
For a whimsical winter wonderland affair, hang crystal, beaded or glass snowflakes in and around the venue, and light them up with fairy lights to bring out that whimsical twinkle.
Wear snowflake inspired jewellery and hairclips, and add a dazzling touch to your wedding shoes by decorating them with a crystal flake.
Invest in a snowflake stamp and use it to make mini paper flakes to scatter on the guest tables, down the aisle or on the dessert table.
For snowflake inspired confetti, use feather trimmings, silver sequins, cotton balls, mini marshmallows or white paper confetti.
Decorate the food tables with custom made ice sculptures and, in the case of an unusually hot day, consider serving snow cones and slushies for dessert.
Original images and their credits available on Pinterest