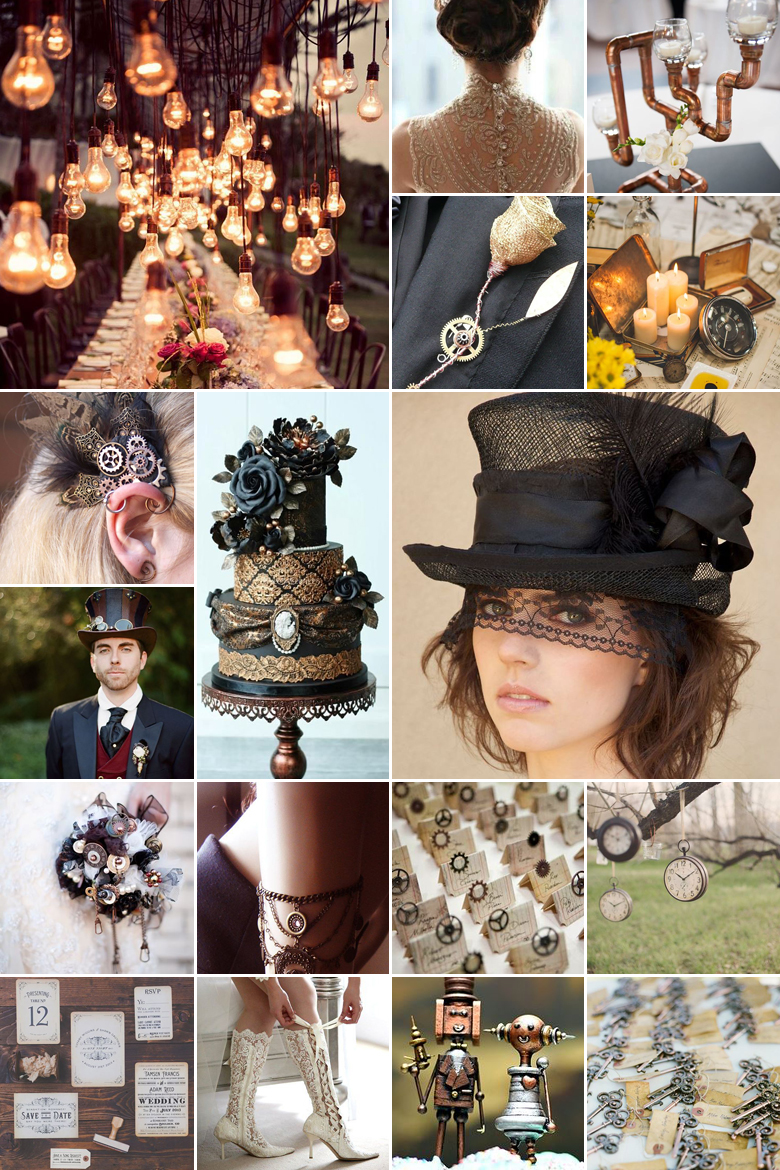 Steampunk is a subculture that's built on an ethereal blend of science fiction, fantasy featuring and steam powered "technology" and machines of the 19th century. Because it's neither fantasy nor real history, the theme leaves much to your own imagination and interpretation, giving you the opportunity to really put your own personal stamp on it.
The theme calls for an edgy combination of industrial textures and elements like leather, dark metals, gadgets and gears. The real magic however lies in how these grunge elements are contrasted against softer, more ethereal elements like lace, pearls, and Victorian ruffles and frills. Here are a couple of examples as to how you can give your wedding a steampunk edge:
Go mad with antique gold and bronze metallic paint, turning old tin cans, teacups, place mats and piping into striking décor elements.
Gears and exposed mechanisms are an integral part of steampunk, so use it to decorate everything from the tables to the stationery elements.
Showcase a variety of clocks throughout – for instance as part of the table décor or surprise hubby with a pocket watch.
Suspend naked industrially inspired light bulbs from above the tables, dance floor and bar.
Add grungy steampunk elements to all outfits – from tailcoats for the men to leather belts and waistcoats for the girls.
Original images and their credits available on Pinterest