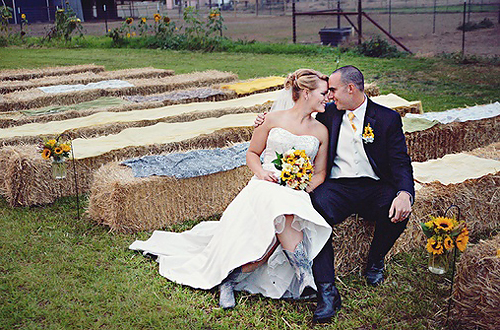 There are very few flowers that are as eye-catching and striking as a sunflower – in fact, Van Gogh himself would've heartily agreed. Whether you arrange them in a large vase, pin a single sunflower to an empty lapel or simply draw inspiration from the contrasting colours of this magnificent flower, a sunflower wedding day can be nothing short of cheerful and sunny – regardless of what the weather man has to say!
And now for some sunflower inspiration…
Less is always more, especially in the case of the mighty sunflower. In many cases this striking flower is strong enough to stand alone and doesn't need much extra decoration and detail.
A single sunflower or a small bundle of sunflowers can make a striking bouquet without much need for other flowers. Simply tie it together with a ribbon in your other chosen theme colour.
Arrange large sunflower bouquets in metal watering cans or wooden pails for a lovely rustic centre piece.
Instead of the traditional ring pillow, attach the rings to the centre of a large sunflower.
Tie each guest's name a table number to the stem of a sunflower which can be arranged in large vases at the door as interesting seating plan.
Alternatively, pin each guest's name tag to the centre of a sunflower and use it as place card.
Hanging floral decorations are definitely high on the trend list this season so have your florist create hanging sunflower orbs and flower bowls.
Give each guest a sachet of sunflower seeds as sustainable guest favour.
Combine the various shapes and sizes of sunflower species to give more depth to your floral theme.
A sunflower in the hair is a must, whether it be in the bride or the bridesmaids' pretty locks.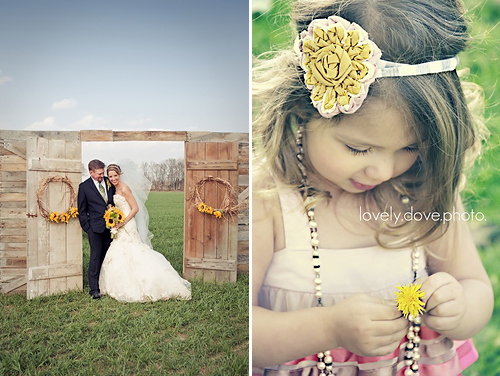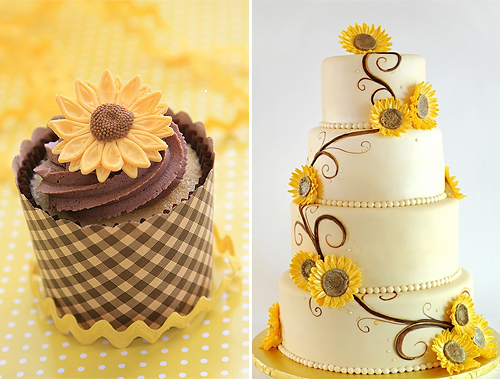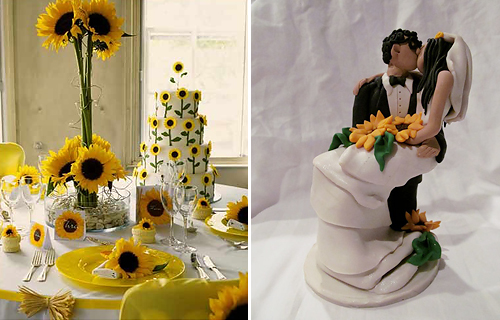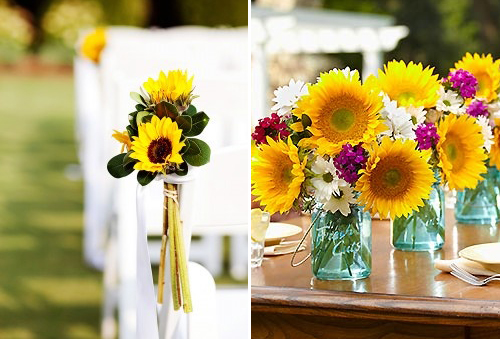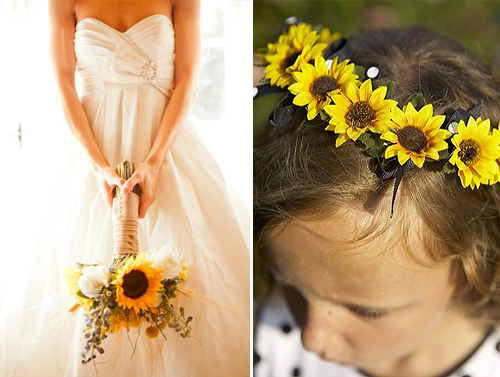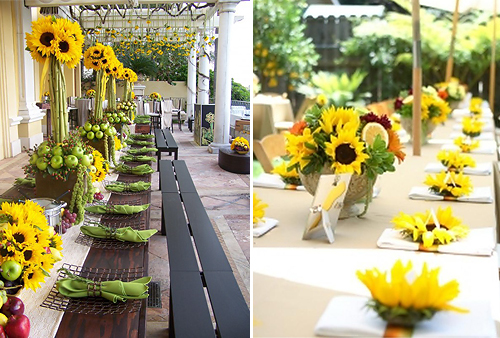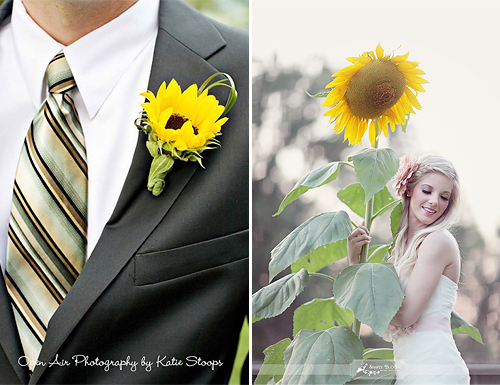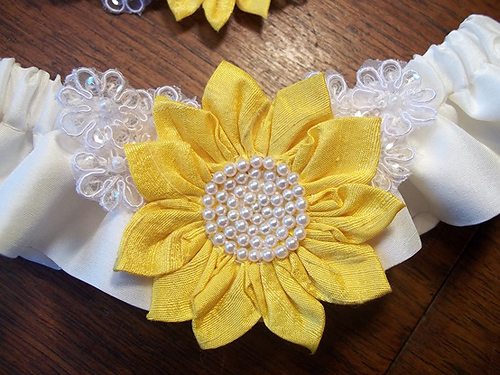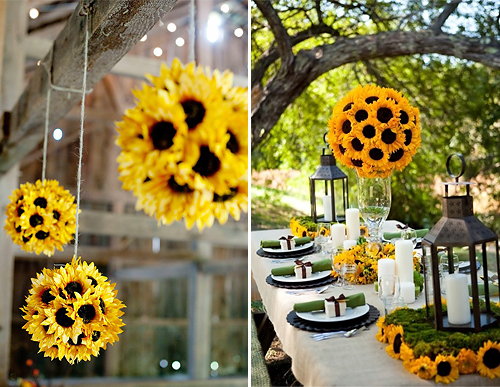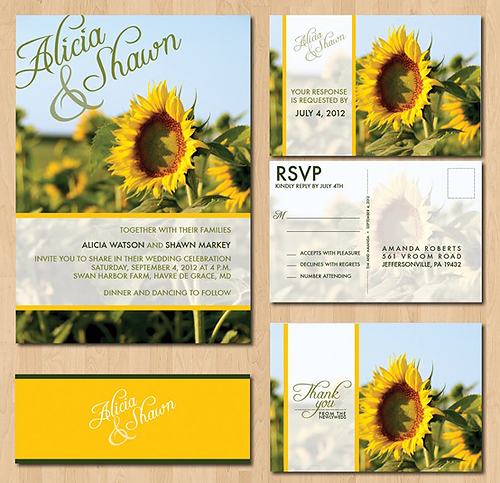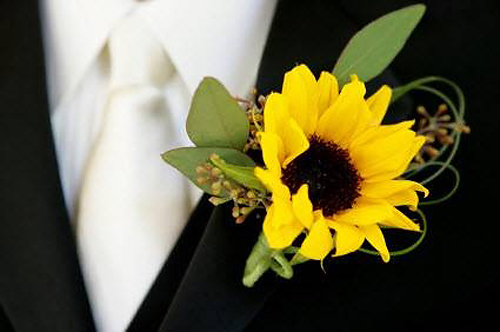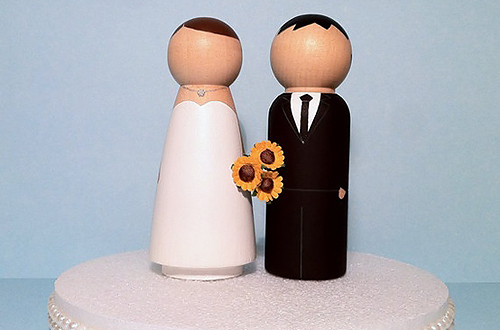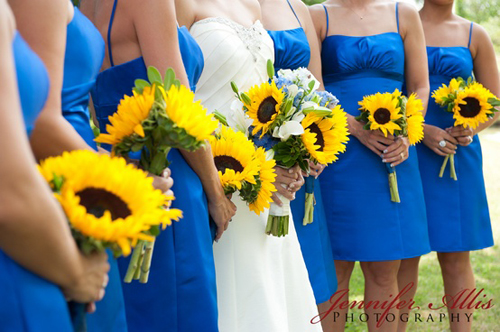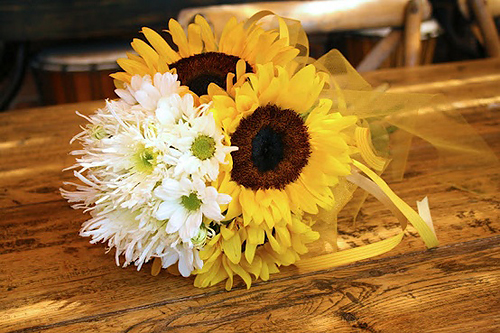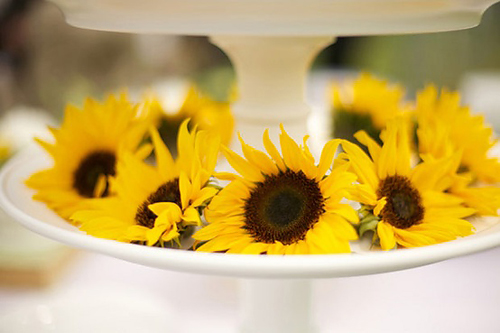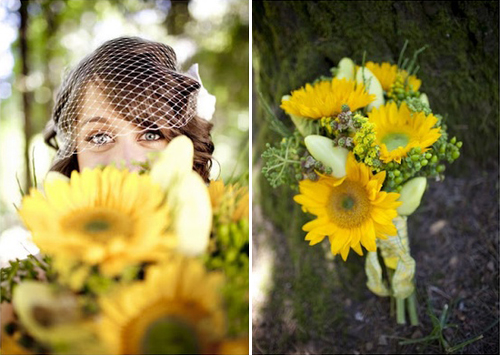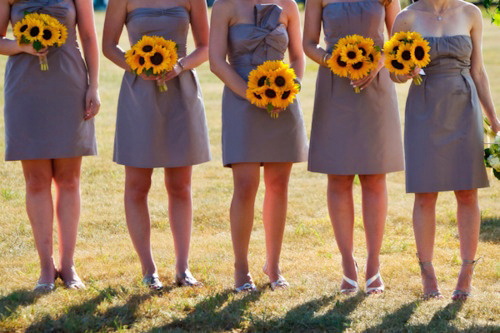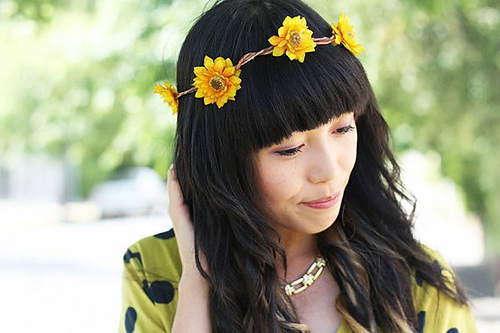 For more ideas on a Sunflower Wedding Theme or to check out the original photos displayed above and their credits, make sure to check out our Sunflower Wedding Theme Pinterest Board!