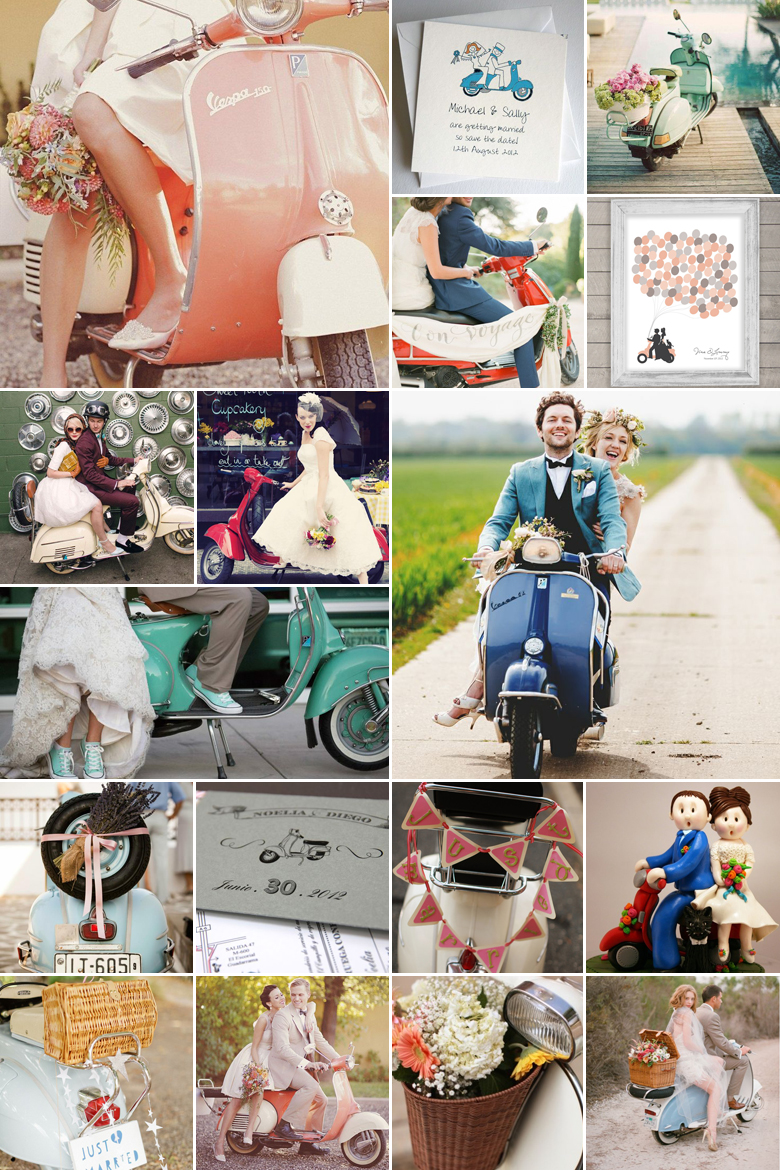 Some girls dream of being swept away by a knight on his white horse – others prefer that horse to rather be a Vespa. These iconic scooters have long since been synonymous with love and romance, making cameos in many a well-known romantic comedy – so why not cast one for your wedding day too?
Use a Vespa as alternative wedding car to make your grand entrance on and hand the keys to hubby so he can drive you off into the sunset after the ceremony.
Decorate the Vespa with bunting and ribbons, and fill the front basket with a bunch of fresh flowers to match your bouquet.
Prop up a Vespa, complete with cutesy helmets, in the photo booth for guests to pose on and around.
For the wedding stationery, use a quirky Vespa silhouette to tie all the elements together – from the invitation right through to the thank you card.
Draw inspiration from the iconic Vespa logo when having your monogramme designed.
Ask your cake designer to craft a bride and groom on a Vespa out of fondant, to be used as a cake topper, or keep an eye out for a mini replica of the cute scooter.
Use the Vespa for your wedding photo shoot and remember to attach a "just married" board to the number plate.
Bring the Vespa back at the end of the reception, to be used as your getaway car to the lodge or room where your baggage and car is waiting.
Original images and their credits available on Pinterest