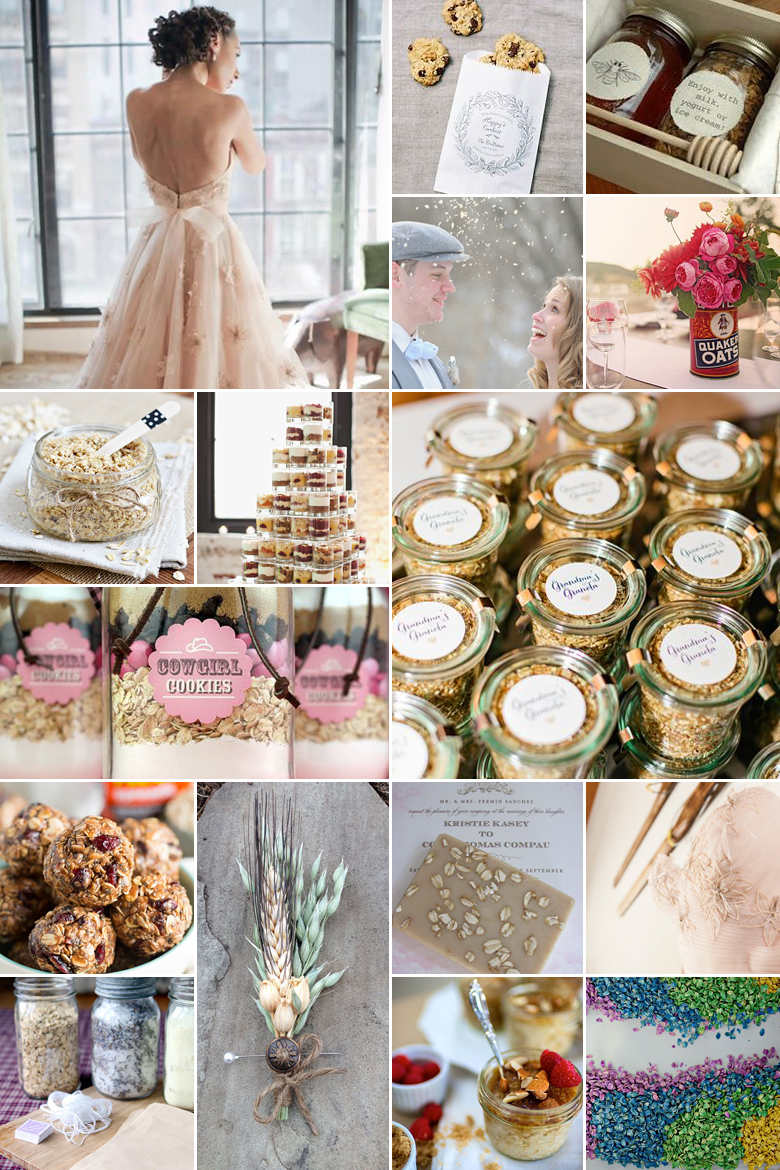 Oats or oatmeal has so many nifty uses, and can be found both in the pantry and among the many beauty essentials on most dressing tables. When it comes to the wedding day, oatmeal once again holds plenty of potential, and we're especially fond of the texture and colour of this health food.
Here are a couple of ways to apply it on your big day:
As a colour, oatmeal forms the perfect neutral foundation for just about any colour scheme, pairing well with most hues in the spectrum.
Opt for an oatmeal coloured wedding dress as opposed to the traditional white.
Spoil your guests with homemade oatmeal cookies as guest favours as well as on the dessert table and coffee station.
Lady guests on the other hand wouldn't say no to an oatmeal scrub or perhaps a squeeze of oatmeal hand lotion.
Alternatively, set up a pamper station where guests can indulge in an oatmeal foot massage during the cocktail hour, or place a big bottle of oatmeal lotion in the ladies' restroom.
Turn simple white candles into rustic and striking DIY lighting elements by rolling it in glue and then in oats.
Incorporate raw oats and oats ears into your floral bouquets and boutonnieres.
Images and their credits available on Pinterest