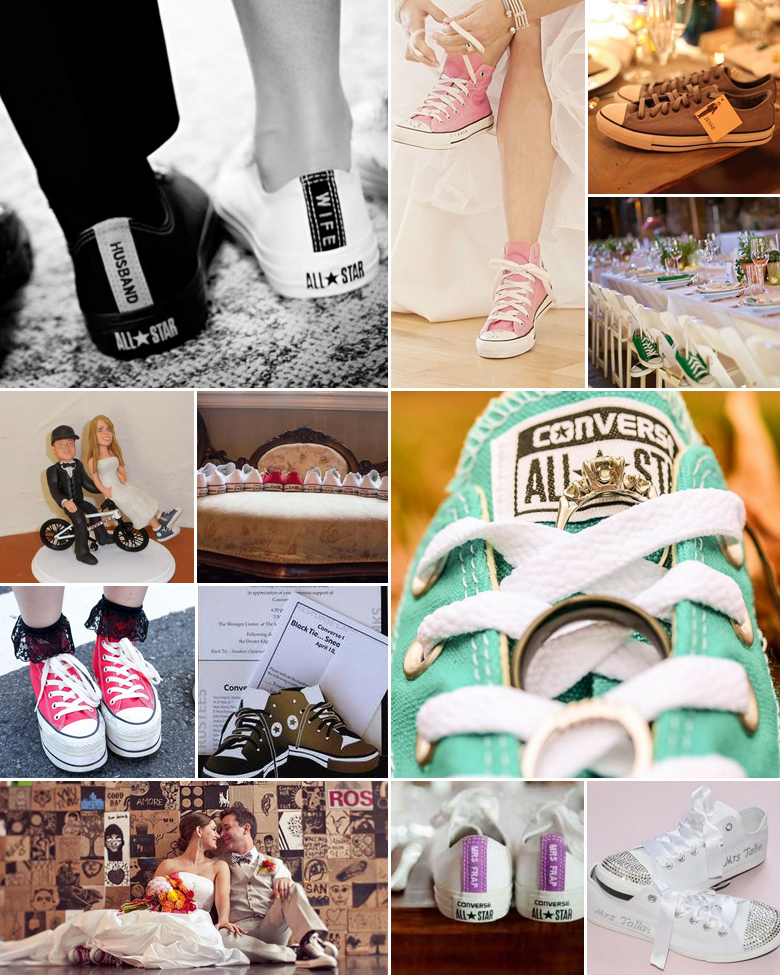 Tekkies. Sneakers. Slip-ons. High tops. Lace-ups. They go by many names, but they all have one thing in common: Sublime comfort. Yes, it's your wedding day. Yes, you want to look your best. But yes, you also want to be comfortable. In fact, comfort should be the very first tick box on your bridal shoe checklist.
A bride in sneakers says "I'm cute, I'm comfortable in my own skin, and I'm here to enjoy my wedding day." What's more, you can decorate and personalise your sneakers to your heart's delight – from embroidery to colourful laces.
As a theme, sneakers can be incredibly effective and it can help lessen any sort of awkwardness you might feel at having to wear sneakers under your wedding dress. Other areas where tekkies are bound to stand out and be appreciated include:
The bridesmaids: Spoil them with personalised tekkies (with their name, initials or "bridesmaid" embroidered on the side) or custom-designed sneakers that match their dresses.
The groomsmen: As with the bridesmaids, trendy sneakers make an excellent gift for the groomsmen. Lace them up with bright coloured laces for added effect and wow-factor.
The groom: Matching bride and groom sneakers can be super cute, especially if they're stylish and true to you. What's more, unlike hoodies and other paraphernalia, sneakers are something that you'll get plenty of wear out of after the wedding day.
Original images and their credits available on Pinterest