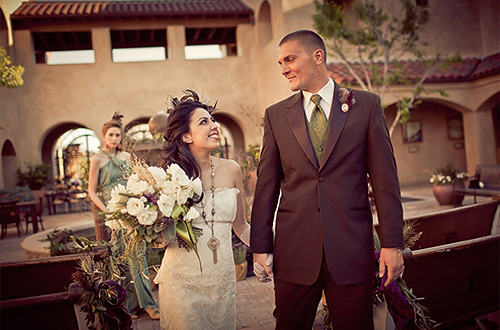 To define a Tuscan-themed wedding is to reminisce on true Italian style. While sophisticated, there is a distinct laziness about the Tuscan countryside, and this oozes out of every aspect of the theme. Since Tuscany is known as being the birthplace of the Italian Renaissance, it is acclaimed for its contribution to art and culture, even today. It is also loved for its magnificent landscapes. Combine these aspects in the décor and ambience of your wedding day to achieve romance, elegance and style.
This part of Italy is famous for its beautiful vineyards, so incorporate vines and grapes and their iconic colours (deep purples and earthy greens) in your wedding theme.
Here are some more of our ideas for you to use and personalise:
Use ivory-coloured lacy napkins or handkerchiefs as coasters, placemats, and so on.
Create gorgeous arrangements using fresh fruit and bunches of green and purple grapes.
Collect old glass bottles and bowls from antique shops around town, particularly ones that are stained purple or amber. Fill these with fruit or breadsticks and place them in the centre of each of your tables.
Pair your rustic, vintage centrepieces and colours with gorgeous gold-trimmed china.
Place a big carafe of red wine on each table for your guests to enjoy.
Try to arrange a water feature with your wedding venue. Surround this with fairy lights and / or candles to create a romantic feature straight from an old-world Italian wine farm.
Hang gorgeous lanterns from the trees around your venue.
Include terra cotta and clay in your wedding décor.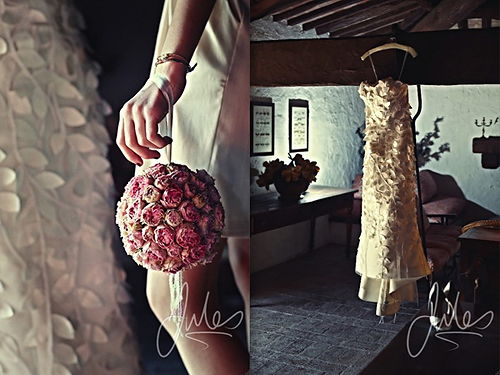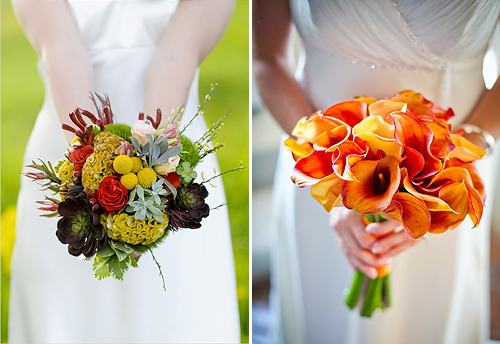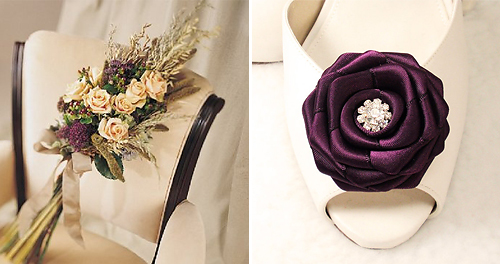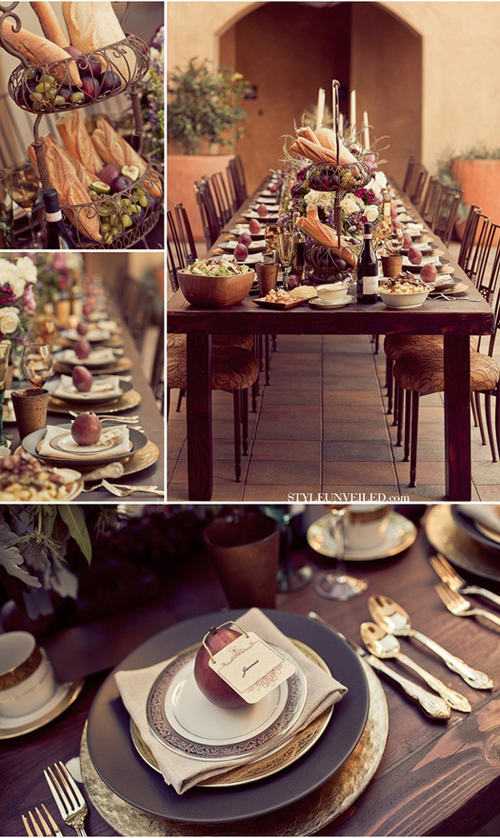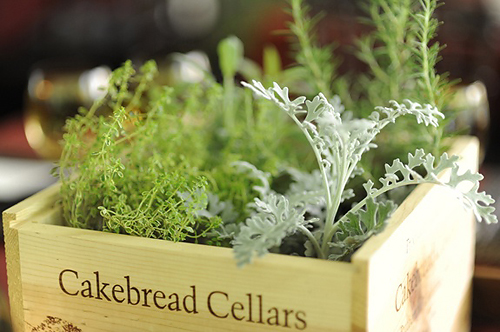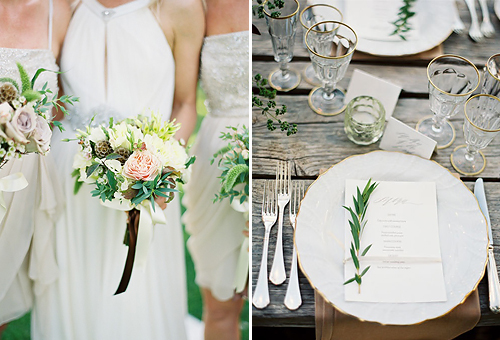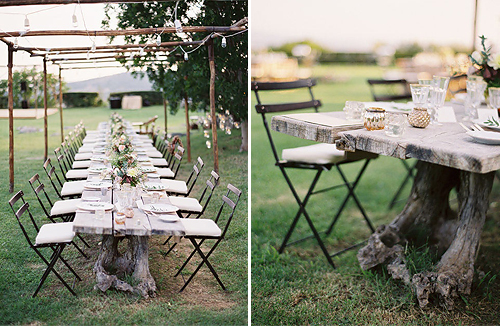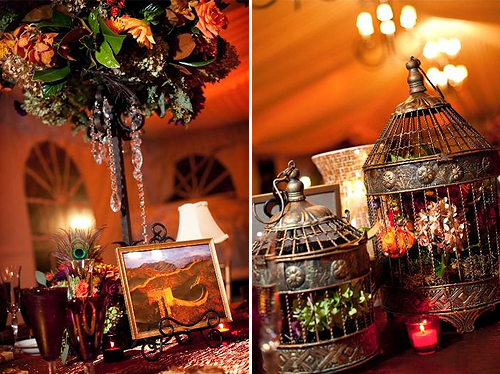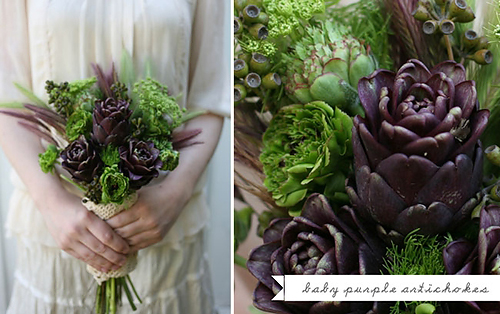 For the original photos from above as well as the credits AND more Tuscan Wedding ideas, make sure to check out our Tuscan Wedding Theme board!