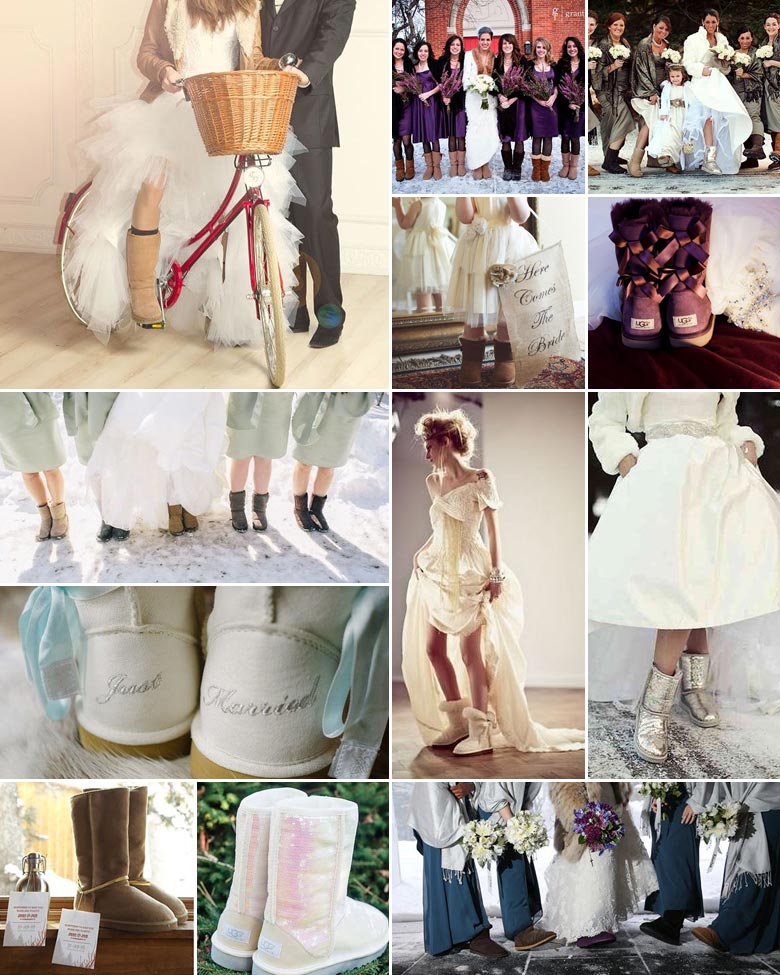 When you think comfort and snuggliness, Ugg boots are the definitely one of the first things that jump to mind – they're like fluffy earmuffs for your feet!
While they might not be immediately associated with weddings, they're simply perfect for a chilly winter wedding. After a long day of trotting around in high heels, the idea of tucking your tired feet into a pair of comfortable boots while you sip hot chocolate at your reception certainly sounds appealing, don't you think?
And besides – there are ways and ways to style up the infamous Uggs to make them oh-so wedding appropriate:
Ugg boots come in a variety of shapes and sizes, not to mention all blinged out! Look for ones with pearls, sequins or tassels to suit your theme.
Decorate your Ugg boots with lace or ribbon to match your wedding dress.
If you don't see yourself wearing Uggs on your wedding day, consider how cute your flower girl will look with a pair of fluffy boots!
Spoil your bridesmaids with personalised embroidered boots that they can wear while getting ready.
Don a pair of Ugg boots for your winter wedding photo shoot, and cuddle up with your new hubby.
Look around for more luxurious Ugg boots made of real leather, silk or mock fur.
Original images and their credits available on Pinterest