We are so excited that umbrellas and parasols have made a comeback in the wedding world because we have so many ideas to share! It doesn't have to be a rainy day for you to whip out your "brolly" anymore. Rather, these fun accessories are being used as a fashion statement, and to create a cute theme of their very own. Using them as a fun feature of your wedding means having to go to very little more effort than that; since they are quirky, pretty and sure to make an impact.
Umbrellas and parasols are practical too, since they can keep drizzle or sunshine from getting in the way of your romantic day. If you anticipate harsh sunlight or a light rain, ensure that each of your wedding guests receives their own. This will keep them comfortable throughout your outdoor ceremony, and will make the perfect guest favour. Think of printing your wedding date on each umbrella as well as a brief message, if you plan to use these as gifts for your guests.
In addition to the use of real umbrellas and parasols in your décor, use printed versions of them in your stationery.
To establish the theme firmly, you will need to use pretty or fun umbrellas and parasols in your wedding attire, décor and accessories wherever possible. Include cute parasol brooches, have your bridesmaids carry lacy parasols or colourful brollies down the aisle, ask your guests to create a tunnel for you as you leave the ceremony venue with their umbrellas, and so on.
Have a look at our gorgeous gallery for some more inspiration.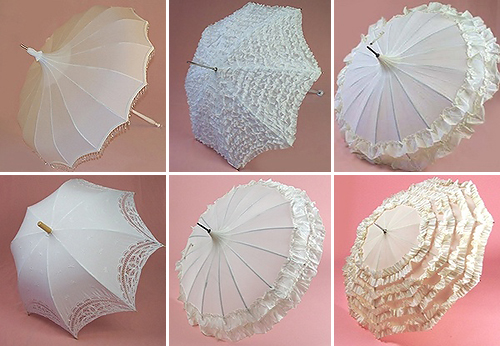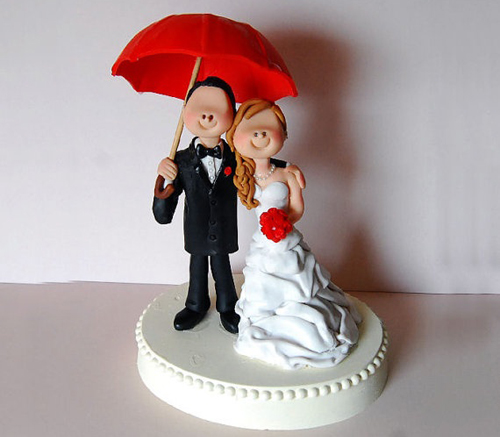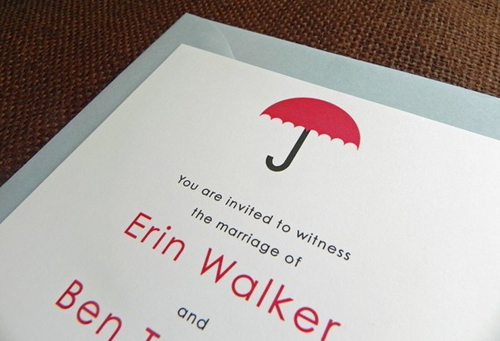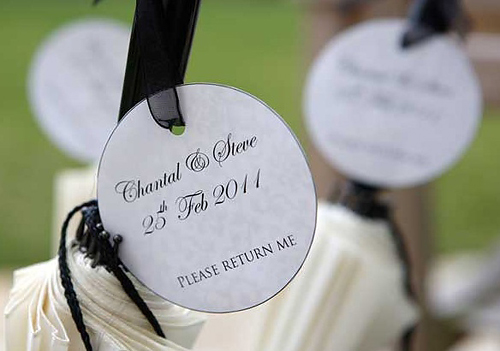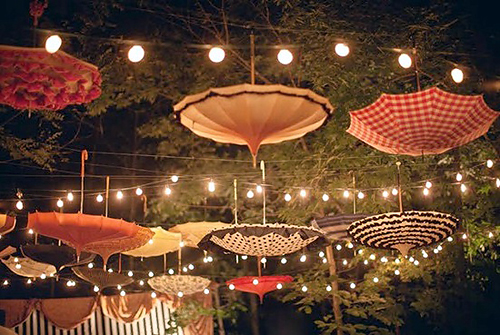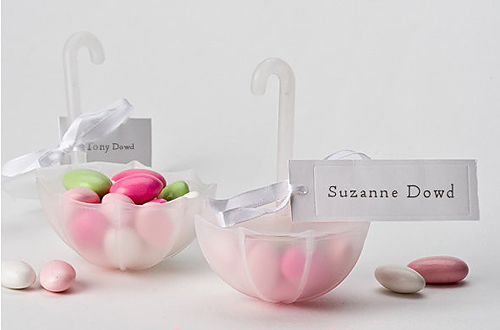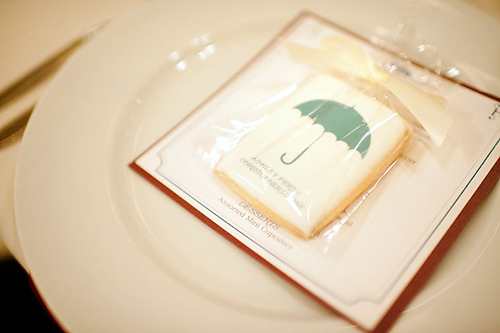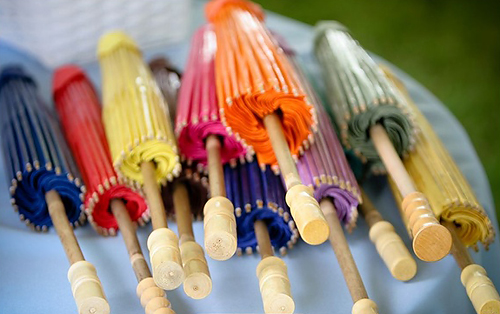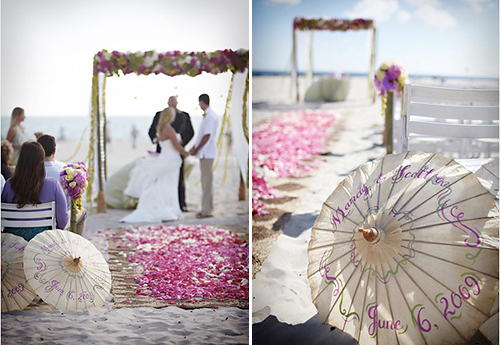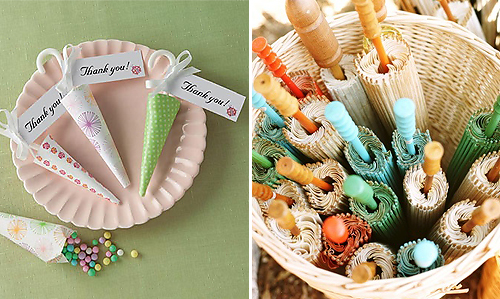 Whether a theme or just an accessory, umbrellas and / or parasols make a lovely addition to your wedding. For more ideas, larger versions of the above images and the original sources / credits for the above displayed photos, please visit our Umbrellas and Parasols Pinterest board.