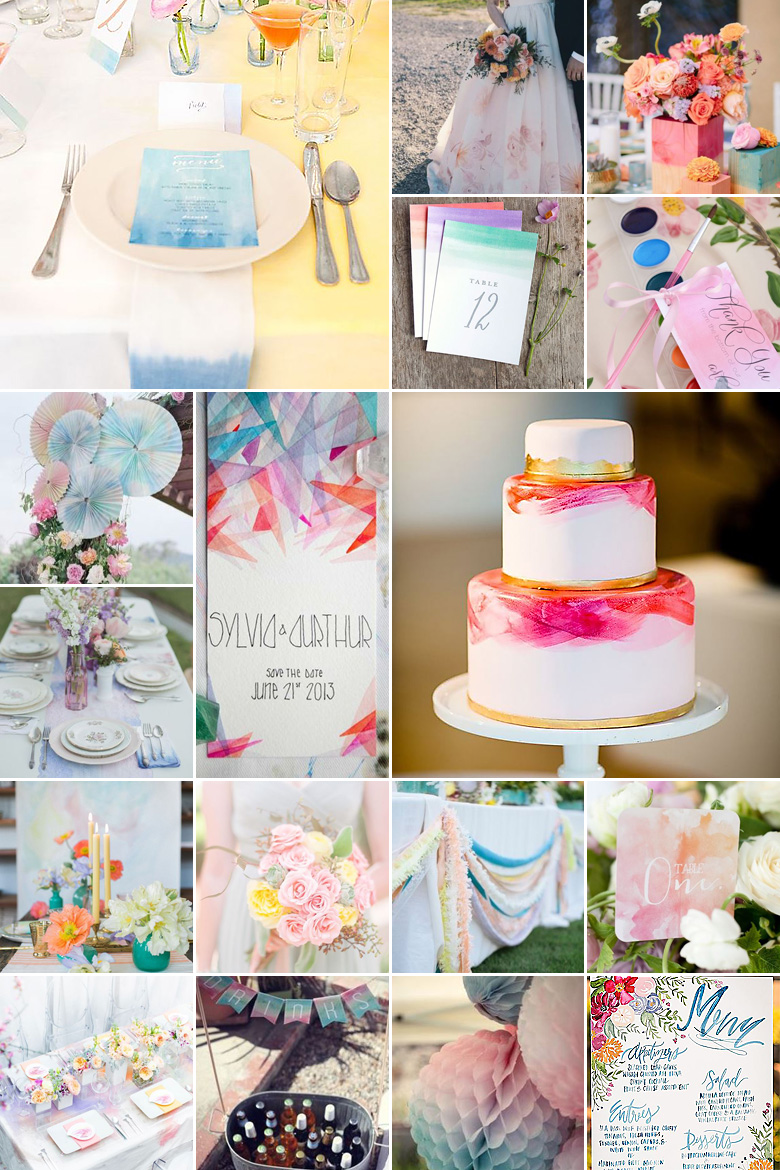 Watercolours shouldn't just be restricted to art museums and kiddies' classrooms! With spring in full swing, it's time to bring out the paintbrush and add a splash of watercolour-colour to your wedding soiree.
What makes this theme so incredibly mesmerising, is the lovely soft blend of colours – and we especially love a selection of pastel shades! Here are a couple of ways to paint the perfect picture:
Opt for stationery adorned with original watercolour splashes – in other words, no two pieces are the same!
Delight the sense with a watercolour wedding cake or cupcakes swirled with watercolour frosting.
Instead of an entirely white dress, choose a white fabric that features light watercolour inspired patterns like flowers or simple pastel brushstrokes.
Make your own placemats or table runners by dip-dyeing the fabrics or using a paint brush and water paint to decorate it.
Steer clear of plain crockery and rather choose plates with a hand painted design.
Keep an eye out for a wedding venue that's pre-decorated with watercolour paintings.
To further complement the theme, give guests mini jars of paint as guest favours.
Hire an artist to paint scenes of the wedding day as it unrolls.
Original images and their credits available on Pinterest