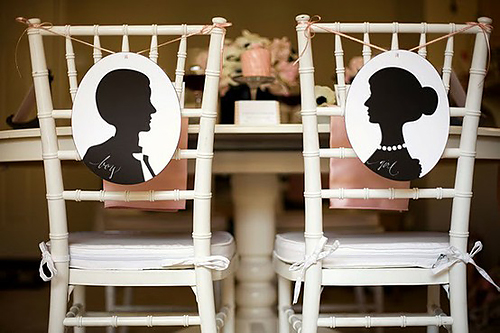 There's something so very merry, romantic and almost mysterious about a silhouette, one can't help but be a little intrigued by it. While inspired by the Victorian era, this simple figure is making a major come back both on both the vintage and contemporary wedding scenes and are used in all shapes and sizes – from fun full body silhouettes to the traditional bustiere.
Originally the silhouette was mainly found on cameo brooches, but nowadays it can carved out of just about any material, from paper to perspex and beyond. The design is especially favoured by stationery designers and laser cutting specialists, and its uses are as endless as the many possible identities of the person behind the silhouette. A little inspiration, if you so desire:
Instead of the traditional plastic or fondant bride and groom figurines, use lasercut perspex silhouettes as your cake toppers.
Have silhouette style portraits taken for your wedding pictures. Be sure to hire a photographer that has an understanding of the unique lighting required for such a photo shoot.
Hang a number of silhouette portraits and picture frames on the back wall to create a striking backdrop for your photobooth.
Incorporate the classic Victorian silhouette into your invitation and stationery designs, almost like a letter head.
Cut out "his and hers" silhouettes and hang them on the backs of the bride and groom's chairs.
For the table plan, give each guest a unique silhouette with their name and table number written on it. Use cardboard silhouettes as place cards which guests must then match up with their unique cutout in order to locate their seat.
Decorate the walls with a number of intriguing laser cut silhouette decals.
Create silhouette cardboard cutouts that point the way to the bathroom, cloak room and other important areas.
Perspex lasercut brooches are very much in fashion at the moment and make the perfect silhouette guest favours.
Suspend cardboard cutouts from the ceiling that cast silhouettes on the walls when the light falls on it.
Rumage around in your grand mother's jewellery box for an authentic cameo brooch to add the finishing touch to your bridal ensemble.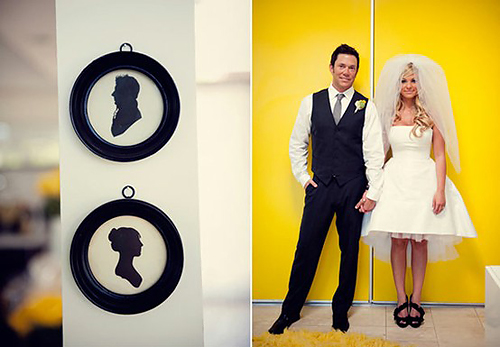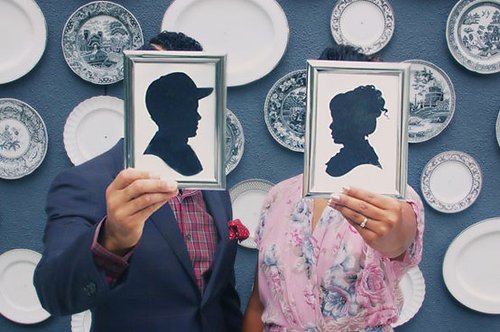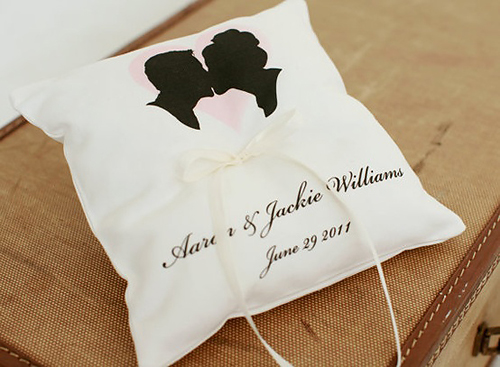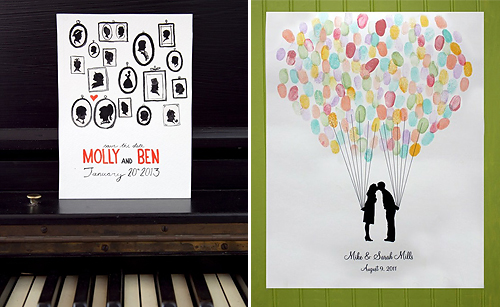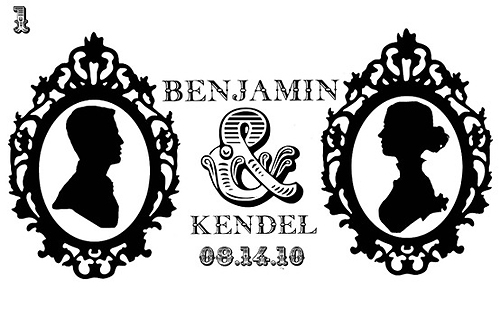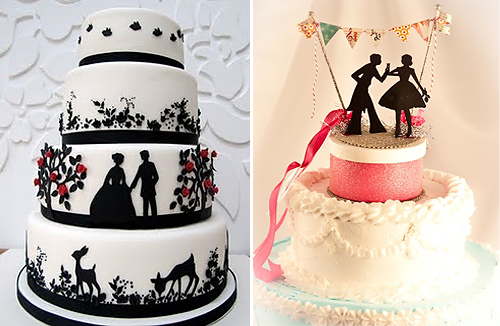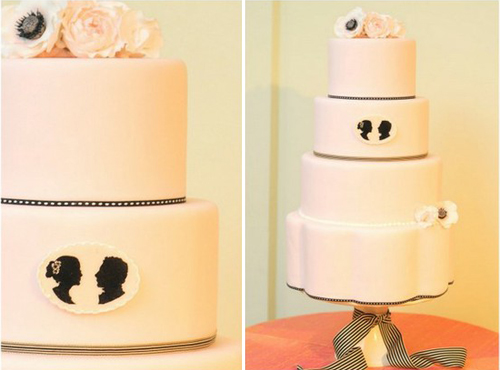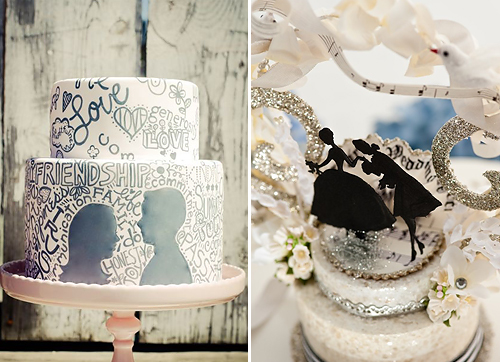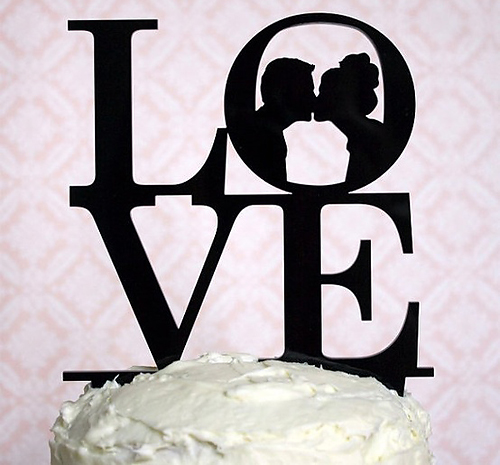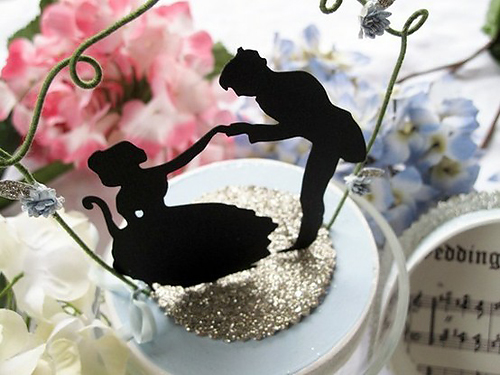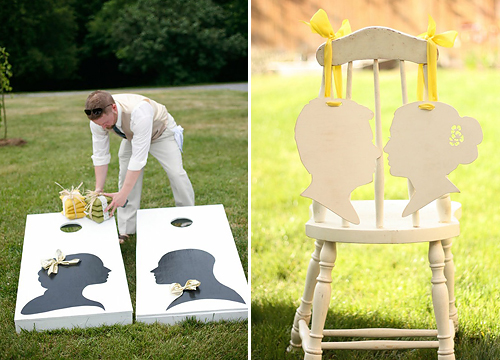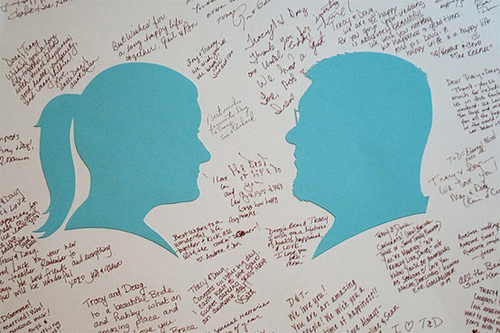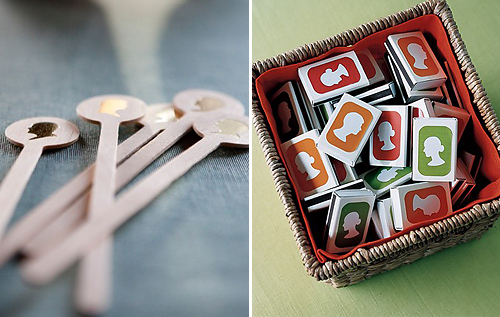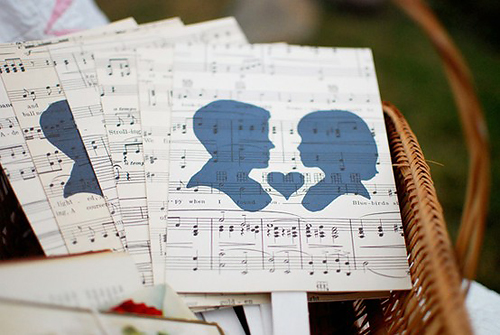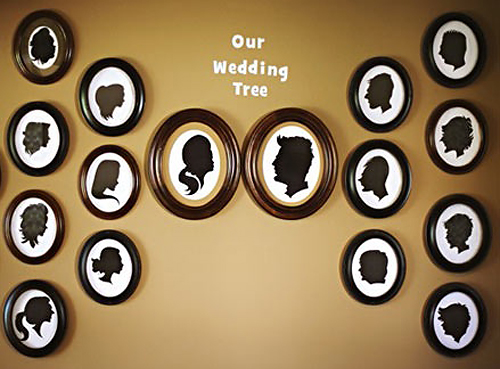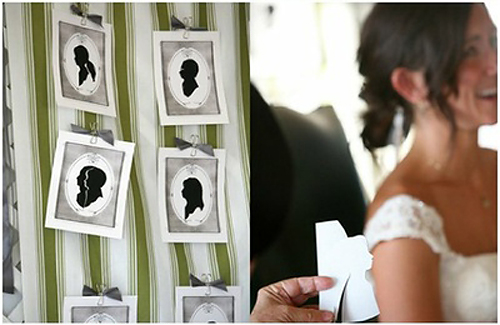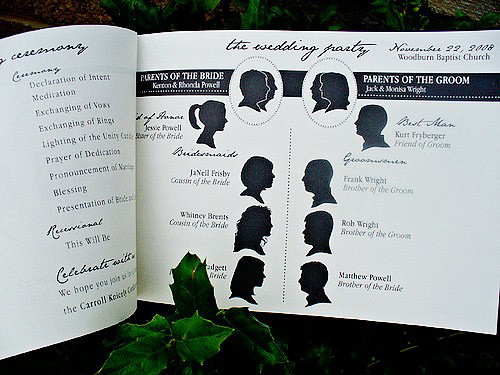 For more ideas on Wedding Silhouettes or to check out the original photos displayed above and their credits, make sure to check out our Silhouette Wedding Ideas Pinterest Board!