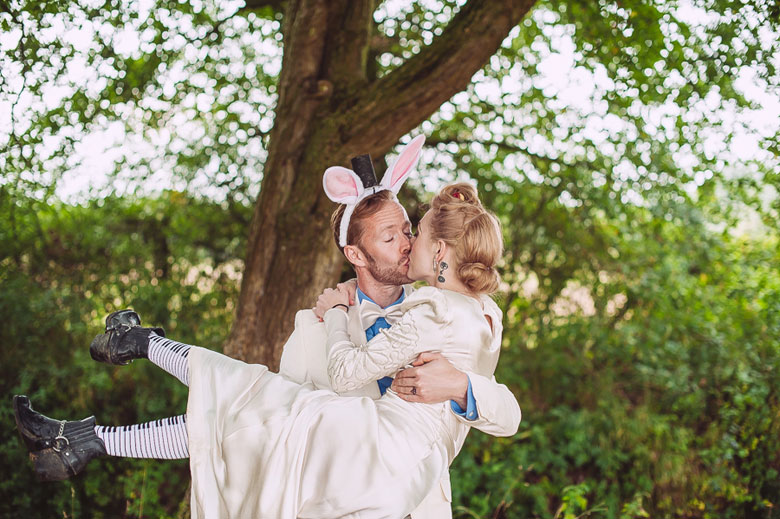 When planning a party or event, one of the most important decisions that you will need to make will be the theme of the do. Themes can be fun and silly, whimsical and dreamy, or corporate and glamorous. They can vary from a simple theme colour scheme (e.g. black and white) to movie references (e.g. Dirty Dancing) or era styles (e.g. The Fabulous '40's). Some themes may require that your guests or delegates don certain attire to create the scene of the theme more effectively. This is a fairly big decision as not every occasion lends itself to requiring that guests dress up, while some are just perfect for a fancy dress. Weigh up the following advantages and disadvantages before making your decision:
Advantages
Requiring that guests dress up involves them in the event and the planning thereof in a very personal and direct way.
The fancy dress getups create part of the décor and effect, saving you the time, money and effort of organising extra décor.
Fancy dress establishes the theme more clearly for everyone. When all of your guests have eye patches and wooden legs, they are automatically in the mood for their pirate party.
It creates bonds amongst and between different people when they identify a common factor in one another and when they have the opportunity to laugh and share in the fun of a fancy dress affair together. This is a particularly good thing when it comes to office or departmental parties at which not everyone will know one another.
Choosing an appropriate theme that is a common interest to many people will encourage them to have fun, rather than feeling like uncomfortable wall flowers (since not everyone enjoys a party).
Disadvantages
Choosing a theme may become quite difficult as you will need to choose one that does not offend anybody in terms of their religion, culture, age, gender or social standing (e.g. a Pimps & Prostitutes party may sound like great fun, but would almost certainly offend someone in the corporate situation).
A dress-up party usually requires that your guests buy or hire something to wear, which may become very expensive for them.
Some people may not feel comfortable in certain garb; such as miniskirts, tight tops, swimwear, and so on. Respect each person's private wishes and preferences and choose a theme with which everyone is comfortable.
Some popular fancy dress themes include:
Letter, colour or number parties – guests are required to dress up as anything to do with a particular letter of the alphabet, colour or number.
Around the world – decorate each room according to a different country and encourage guests to dress up as cultures from around the world.
Moustache party – men and women attending your event need only wear a moustache (real, fake or drawn on) to fit right in. This is for a more informal function.
Remember when – allow your guests flexibility and encourage them to wear anything that was a huge trend but that has now become a distant memory.
Photo Credit: www.lovesussexweddings.co.uk