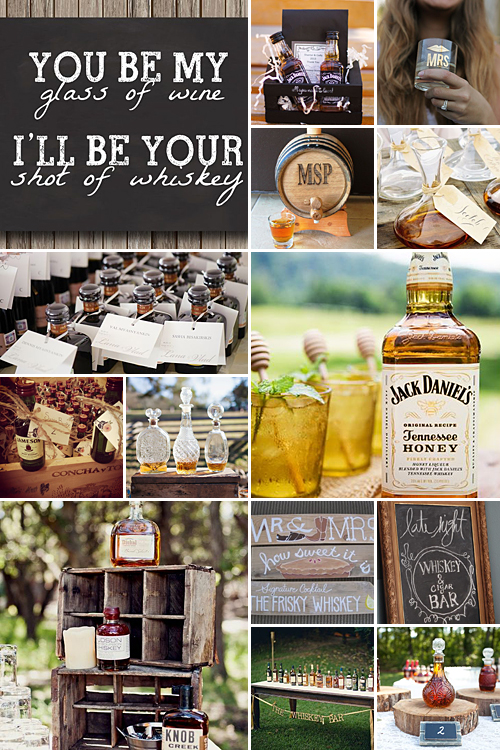 A good whisky warms the body, coats the mouth in its syrupy quality and creases the face into a smile of appreciation. And lovers of a fine whisky may feel so passionately about it that they would like to create an entire theme around it. Your actual wedding theme does not have to be all about whisky, though. Incorporating this amber liquid into various aspects of your big day will certainly testify to your passion and evoke admiration and appreciation from your guests.
Here are some ideas on how to do this:
Serve whisky-based cocktails as welcome drinks (e.g. Alabama Slammer or a Whisky Sour).
Toast during the speeches with a smooth, easy-drinking single malt.
Include menu items that have whisky in their recipe.
Design your wedding stationery in the colours of your favourite whisky brand, or bearing its logo.
Give your guests bottles of whisky (full size or the miniature version) as favours.
Irish Coffees make for a delicious after-dinner treat.
Original images and their credits available on Pinterest