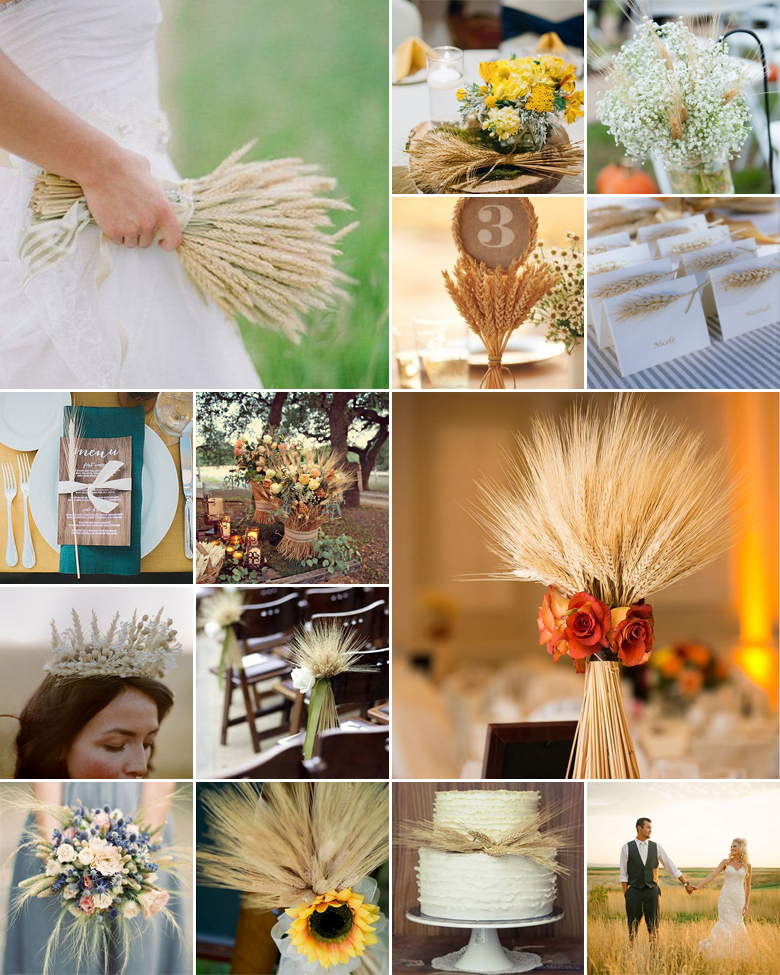 Wheat has an almost wholesome warmth about it that instantly reminds one of freshly baked bread and textures like burlap and cotton. If you're a farm girl at heart, a wheat theme wedding should be right up your alley:
Choose wheat as the main colour in your colour scheme, and pair it with soft shades of rose pink and pale green for an earthy yet vintage look and feel.
Line the wedding aisle with tall wheat sheaves and place them around the edges of the dance floor.
Hang wheat, vines and fresh long-stemmed flowers from the ceiling to create interesting floating décor pieces.
Serve a selection of wheaty treats, like freshly baked farm bread, granola and crackers with cheese.
Instead of traditional confetti, have your guests scatter wheat over your heads – the birds will love it too!
Have your wedding photos snapped in or next to a golden wheat field.
Incorporate wheat ears into your bridal bouquet and also the groomsmen's boutonnieres.
Tie wheat ears around your napkins and also weave it around the chandeliers.
Scatter wheat down the wedding aisle as a symbol of prosper and fruitfulness.
Original images and their credits available on Pinterest