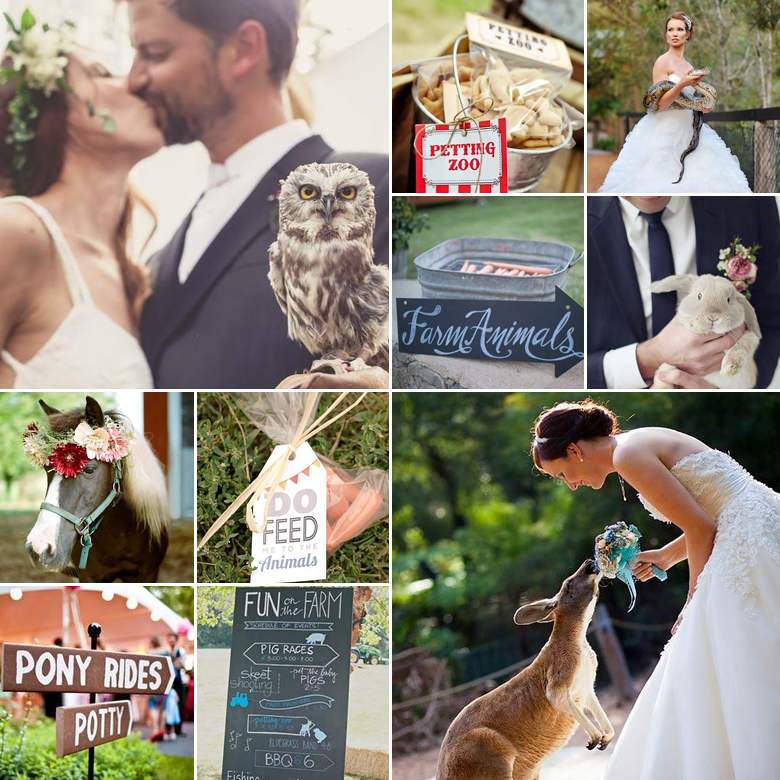 Animals are generally a big no-no at weddings, especially if they're not on leashes! Today's post breaks all the rules, because we're talking all about petting zoos. Yes, you read that right!
What makes petting zoo animals so ideal for a wedding is the fact that they're fully trained to be around people and, most importantly, behave. If you're planning a summer celebration, then why not set up a petting zoo near the cocktail area, as entertainment for your guests?
Naturally the idea of a petting zoo won't complement all styles of wedding celebrations, so it's crucial that you plan your big day accordingly. For instance, opt for a rustic farm-style theme, or draw the animal theme through to your décor with printed cushions and laser-cut cards.
Petting zoos are especially ideal for weddings where kids are expected to attend, and you can be sure that it'll make for stunning pictures! You can also plan part of your own wedding photo shoot around the petting zoo – just don't be surprised if you get a little mud on your white dress.
We love animals! And therefore we ask that you do a thorough background check on your service provider, to ensure that the animals are treated well.
Original images and their credits available on Pinterest