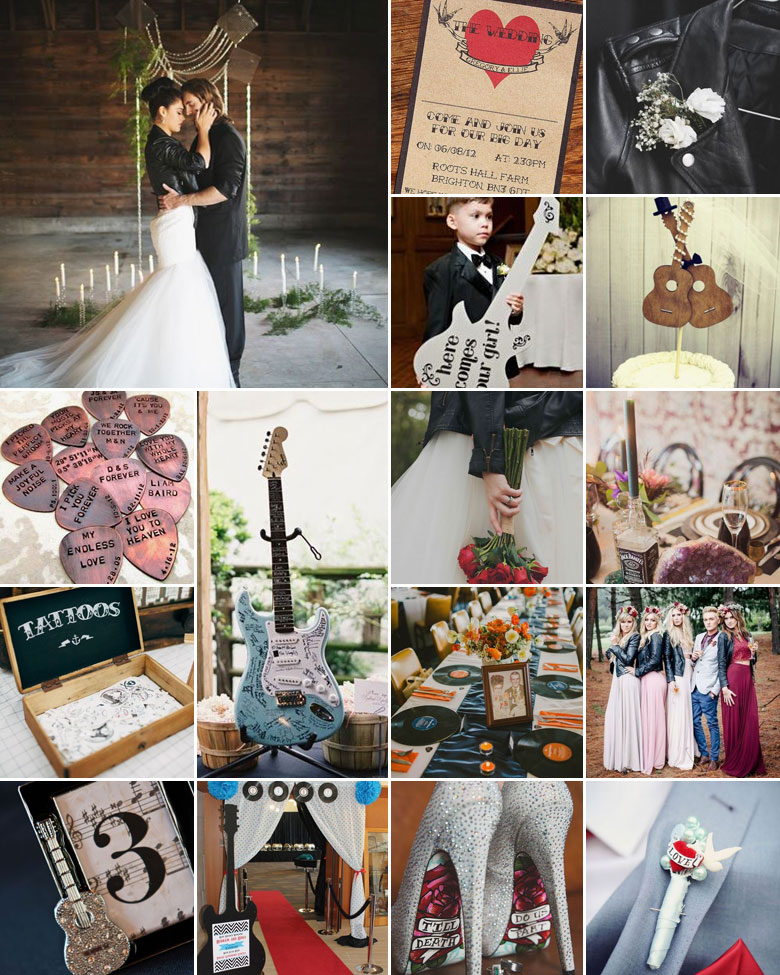 You've been rocking and rolling together since before you can even remember, yet the journey is only beginning. If you prefer leather and studs over tulle and lace, then hang onto your base guitar, because this wedding theme has your names emblazoned all over it.
Forget traditional wedding suits – why not dress those handsome groomsmen in leather jackets or pants?
Set up a themed rock 'n roll photo booth with wigs and jackets, where guests can let their hair down in true rocker style.
Collect a number or old records, and use these as place mats or base plates under your table décor.
Have personalised temporary-tattoos made with your guests' names or your wedding date on it – so that all your guests can get into the rocker mindset.
Make your grand arrival on an iron horse, and toss the keys to your hubby as you're walking down the aisle.
Instead of a traditional guest book, let your guests write their words of wisdom on guitar picks and drop it into a picture frame.
Hire an old fashioned rock band to provide entertainment during the canapés, or music for your first dance as husband and wife.
Check out Wed-Struments for some mini instruments for your wedding decor.
Original images and their credits available on Pinterest