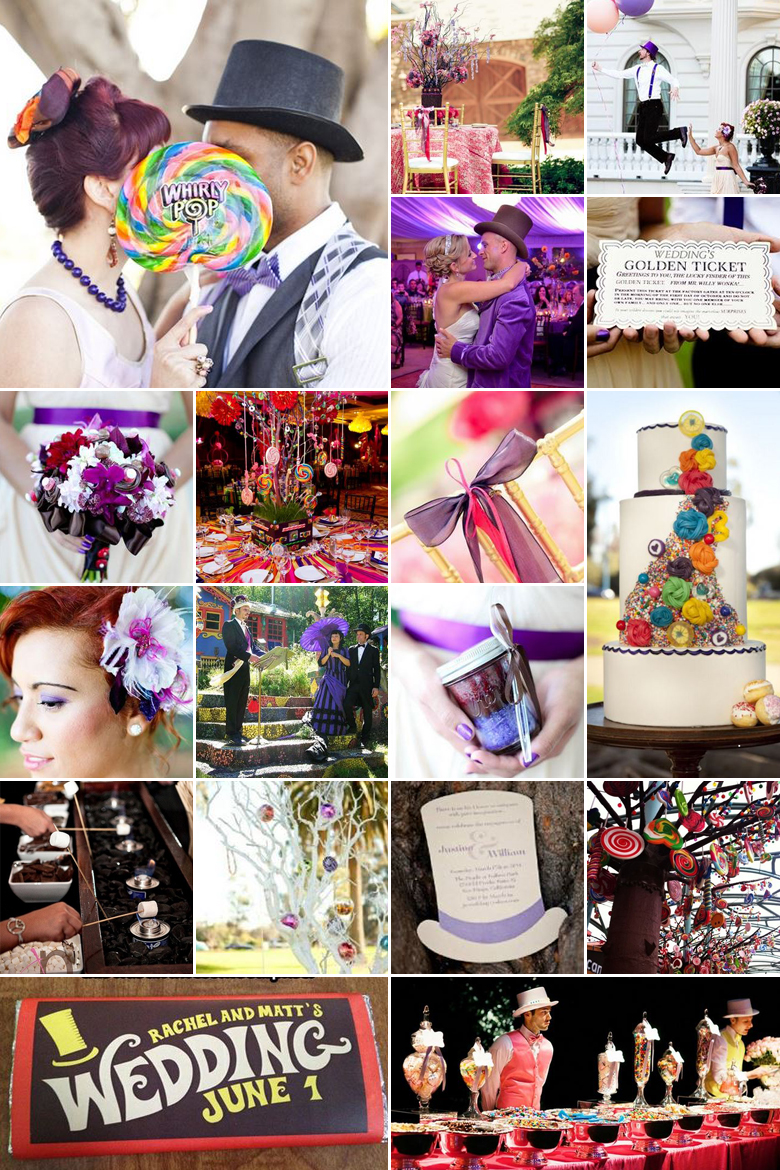 You don't need a groom named Charlie or Willy to claim this as your wedding theme! Willy Wonka is of course the owner of the infamous chocolate factory that Charlie gets to visit. So whether you're obsessed with the movie, Roald Dahl's book or just chocolate in all its glory, you'll love going crazy with this theme.
Firstly there's the colour scheme. While the palate is really a mishmash of bright colours and happiness, purple and gold are the two foundation colours. From there you can add plenty of rich jewel tones to really liven things up.
Naturally this theme is all about chocolate and candy, so you'll have highly stacked dessert tables and jars of sweets everywhere. But take it a step further by placing candy where your guests won't expect it – for instance hanging from the ceiling and chandeliers, hidden between the flowers in the vases, in pails at the end of the ceremony benches – that sort of thing.
The golden ticket is another main element that will influence various aspects of the theme. Use it as inspiration for your wedding invitations and have your save-the-date printed on the wrapper of a Willy Wonka chocolate bar.
Lastly, to really make the most of this quirky and enjoyable theme, request that your guests don only one accessory or item of clothing inspired by the book and theme. Top hats, brightly coloured shoes and waistcoats should all be encouraged.
Original images and their credits available on Pinterest