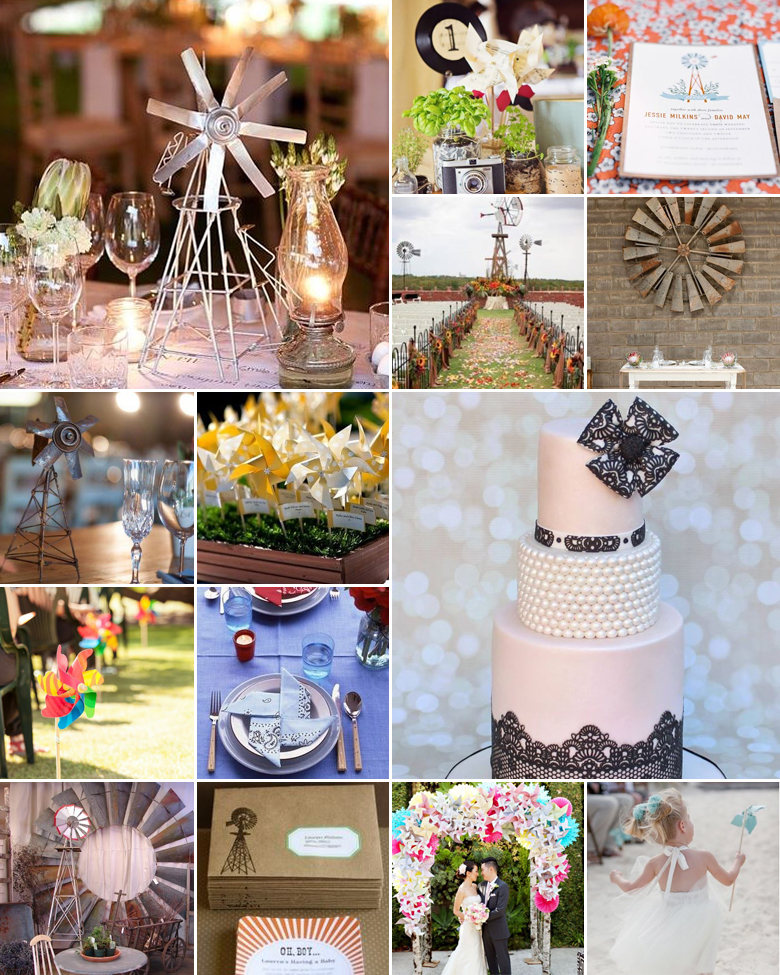 This one's for all the "plaasmeisies" and country boys out there. A landmark on most farms, the humble windmill makes the heart yearn for the Karoo and simplicity of farm life. Over the years it's almost become a symbol of rural charm and all things homemade – which is what a windmill themed wedding is essentially all about.
If you're lucky enough to have a windmill near your chosen venue, plan your wedding photo shoot around it.
Top the wedding cake with a cute little tin windmill!
Get your hands on an old rusted windmill or make your own out of metal sheeting, and use it as the table plan so guests have to spin it to read the table listing on each wing.
Incorporate the windmill into your stationery designs and place cards – you can even add a little laser-cut windmill that can actually turn!
To further complement the theme, make paper pinwheels, which can be featured as part of the wedding décor or used as an alternative for confetti. Recycled wooden planks and rusted metal can also be incorporated into the décor of the day.
In terms of food and drink, be sure to serve plenty of homemade treats, straight out of the farm kitchen. Think rusks, milktart, mini pastries, cheeses and deliciously tasty preserves.
Original images and their credits available on Pinterest