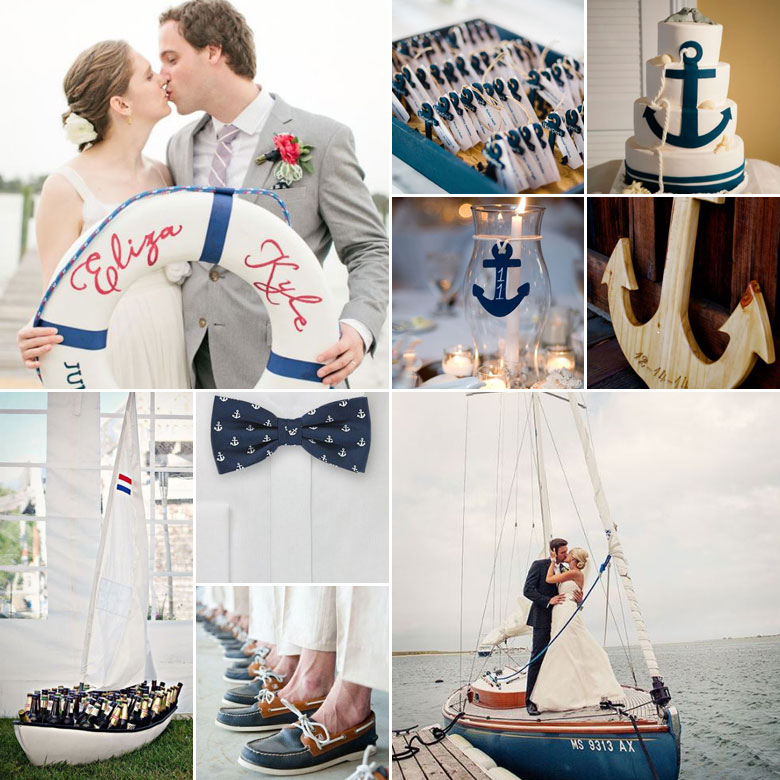 There's something so romantic and whimsical about the gentle bob-and-sway of boat life. So imagine starting your journey as newlyweds on a luxury yacht, sailing off into the sunset as you sip on ice cold glasses bubbly… the dream.
Yacht weddings are becoming increasingly popular, and with the magical views and weather surrounding our coastal towns, it's really no surprise. Due to the limited space on a yacht, it's best to keep your celebration intimate, with only a handful of special guests in attendance. Be sure to remind guests to bring warm coats, and set out blankets to combat the early evening ocean chill.
The fact is, you might face some legality issues in terms of marriage officiating. An easy alternative is to get married on land and then head to the seas for your intimate sunset reception.
Here are a couple of ways to complement your boat affair:
Dress the groomsmen in boat shoes and elegant white suits.
Serve a delightful selection of fresh seafood like oysters and mussels.
Incorporate little anchor patterns into your stationery designs.
Feature plenty of shells in the décor of your big day.
Swap your formal wedding dress for something a bit more dazzling, blingy and comfortable.
Original images and their credits available on Pinterest