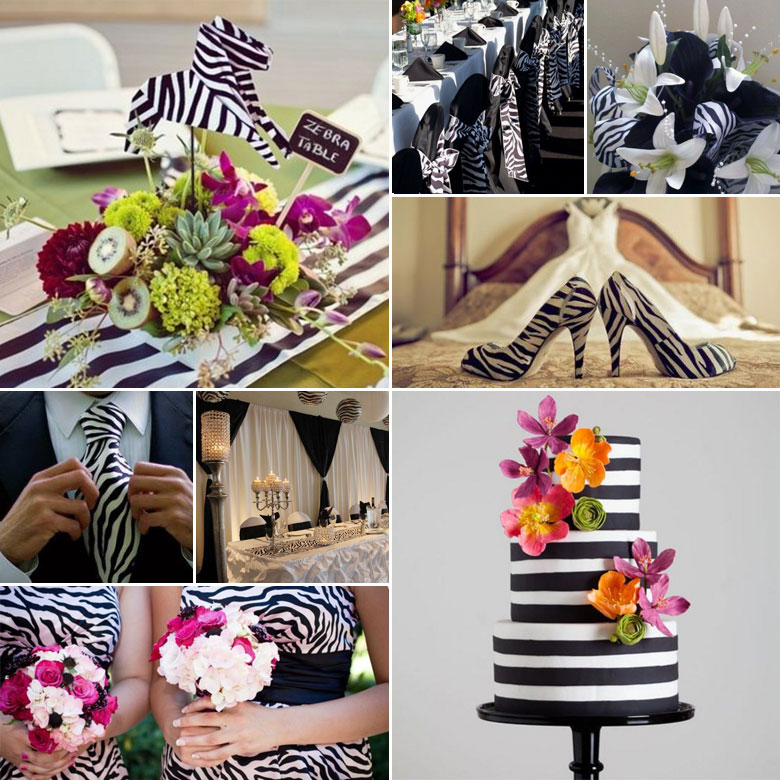 Whether you've lost or found your heart in Africa, this theme is definitely for you! Zebra stripes are as authentically African as, well, zebras – and décor designers around the world are turning this natural pattern on its head. Break away from the traditional wedding colours and elements, and add a dash of African spirit to your most beautiful day:
Add small touches of zebra print to your table décor. Think zebra print table runners, napkins or place cards.
Incorporate zebra print into your stationery designs. Even a small patch of zebra fabric can change the entire look of a simple invitation.
Give your bridesmaids' outfits an authentic twist with zebra print shoes or a beautiful stylish clutch.
Keep an eye out for a bushveld venue where your guests might actually be able to spot a zebra or three roaming the area.
Wrap your candles in zebra print paper, or use zebra tiebacks to decorate the wedding chairs.
Surprise your guests with a marbled wedding cake that resembles the stripes of a zebra.
Instead of strictly employing stripes, choose a black and white colour scheme to keep it a little more formal and elegant.
Original images and their credits available on Pinterest