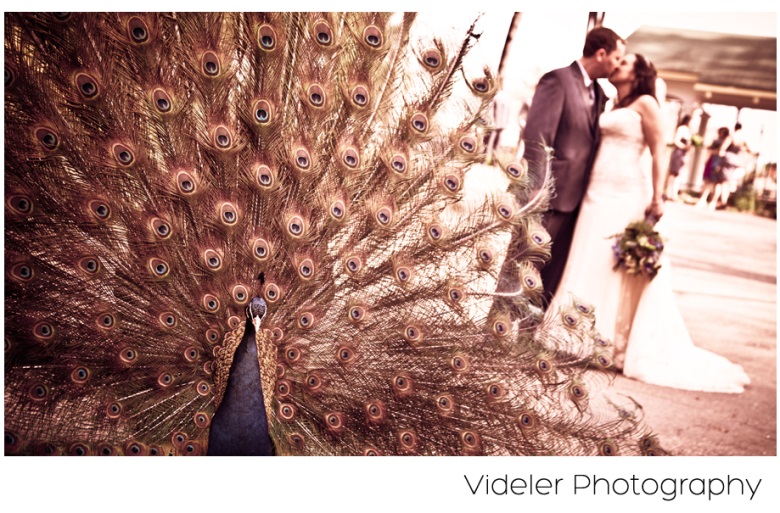 Going to the zoo is always a fun, somewhat thrilling experience. It holds the promise of being in the midst of wild predators, intriguing bird life, adorable babies and fascinating flora. While it may not always be considered to be the most romantic of destinations, it is, in fact, whimsical, full of the joys of childhood and the beauty of nature. These are the perfect ingredients for your special day.
Venue
Creating a zoo-themed wedding is best done by using an actual zoo as your venue. Some such facilities have event and celebration rooms for just such functions. By inviting your guests to walk amongst the enclosures and enjoy your wedding day amidst the sounds, sights and smells of the wild, you will accomplish the most effective zoo theme. However, this theme can also be achieved in an external wedding venue, with the use of cunning décor.
Theme Colours and Design Elements
When choosing your theme colours, you have several different options, including:
Animal print
Neutral earthy tones
Bright, vibrant colours (like those found on tropical parrots or beds of flowers, for example)
Invitations
Create an air of excitement by beginning to convey your theme right from the wedding invitations you send out. These could be in the form of all-day passes to the zoo, or entry into specific enclosures (such as the lion retreat or the hippo lakes). Alternatively, use imagery or even the shapes of animals in the design of your invitations.
Attire and Accessories
A zoo theme actually allows for almost any style of dress. However, if you want to be extra playful with the theme, incorporate animal prints, bright colours, and a dash of zany humour. This can be done in the actual dresses and suits of the bride and groom, their entourage and / or all accessories. Remember to be very clear on your invitations regarding the venue and theme of your wedding as well as whether you require your guests to dress up or wear special shoes (in case of walking through dirty, wet or grassy areas). Feathers in your hair, porcupine quills and faux fur are all great additions to your outfits.
Décor
Using animal prints and colours, as well as natural grasses and fibres in your décor will be effective in conveying the zoo theme of your wedding day. Tall wooden giraffes and hefty sculpted rhinos (easily available in South Africa) will make stunning centrepieces instead of the more traditional floral arrangements. Some party shops also print helium balloons with zebra stripes or cheetah spots for a really fun approach. If your wedding is to be fairly fun and informal, consider seating your guests on straw bales.
Guest Favours
Your guests will no doubt be charmed by the zoo theme of your wedding. Help them to remember your special day by giving them really special favours, such as:
Hand-carved wooden animals
Beaded animal key rings
Candles, vases or notepad with animal prints or feathers
Wine glass tags of the Big 5 or a selection of your favourite animals
Photo Credit: www.beardsleyzoo.org