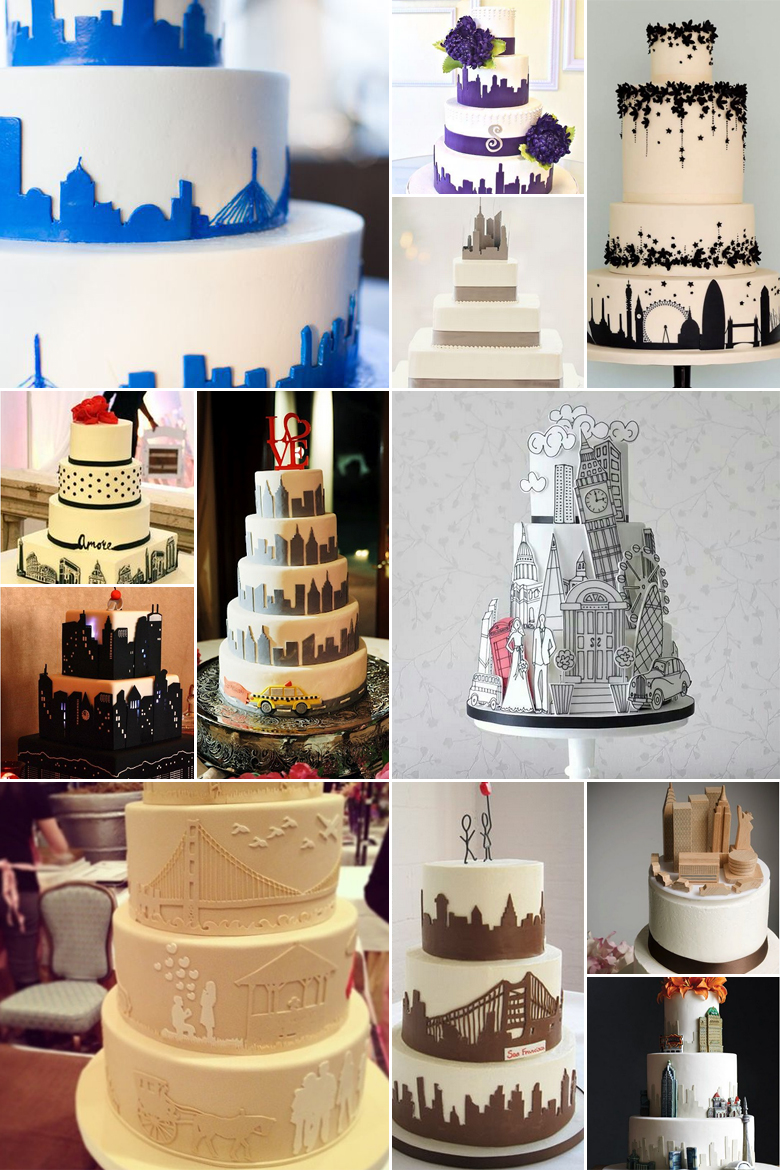 Just the other day we were gushing about stylish and trendy city weddings – contemporary love scenes set against magical city lights and jagged city skylines. After a while, the search led us down the whole new delicious path of city-inspired wedding cakes – clean-cut and minimalistic wedding cakes, but with just the right amount of edge to complement the rest of your wedding day.
What makes this so stunning and personal, is that you can choose a specific city as inspiration for your wedding cake – a city that holds special meaning for you as couple. Many famous city skylines are easily identifiable – whether it's Paris with its Eiffel Tower gracing the sky, Italy and its Leaning Tower or New York identifiable by its many lust worthy skyscrapers.
From there you can create a custom laser-cut cake topper to bring your city of love to life. When it comes to a tiered wedding cake, on the other hand, you can decorate the side of each layer with the silhouette of a city skyline. As a finishing touch, top the "city" with bright shining star cake toppers.
To complement the dramatic lines of the city skyline, veer away from the traditional round cake and opt for a square or rectangular shape instead.
Original images and their credits available on Pinterest