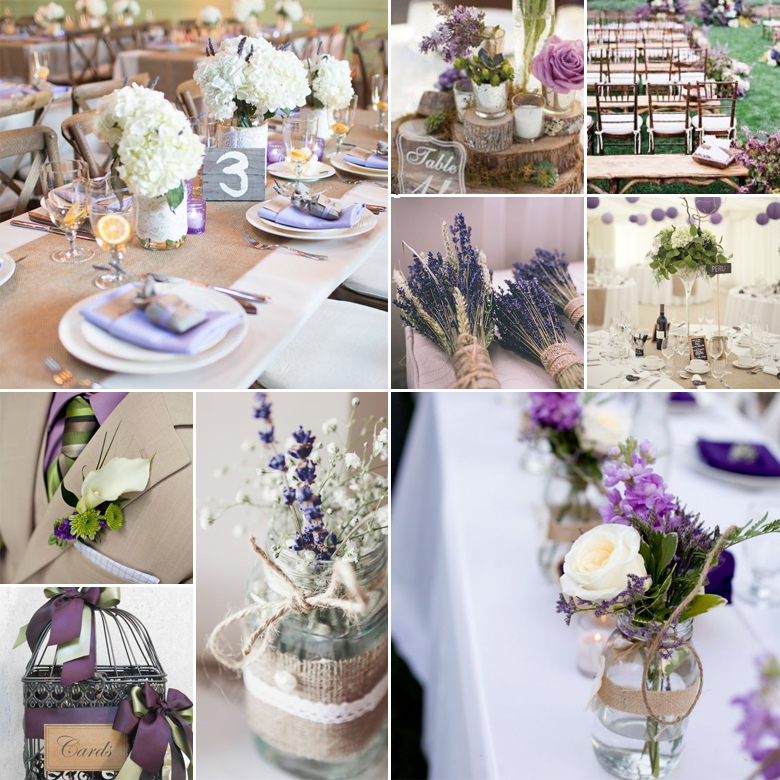 Winter is here, and with it comes rich, dark tones that will make any colour lover melt! When it comes to this deep and delicious colour scheme, we just love the way in which the beige complements and balances out the deep tones of the purple and green. Then again, if you're planning a lighter affair, opt for softer tones of the two colours instead – like sage and lilac.
Opt for a beige wedding dress instead of a white one, and jazz it up with purple and green touches.
Decorate your tables with colourful purple and green glassware.
Instead of flowers, use only green foliage – or adds soft touches of beige and purple in the form of roses and peonies.
Complement the theme with appropriate lighting in tones of purple and green.
Let the desert table reflect your colour scheme, with decadent purple berry cheesecakes and treats, as well as macaroons and jelly beans in your theme colours.
For a truly dramatic look, add peacock feathers to the décor of your day, as well as beige ostrich feathers.
Instead of a red carpet, keep it regal with a purple carpet and plenty of foliage along the side of the aisle.
Original images and their credits available on Pinterest