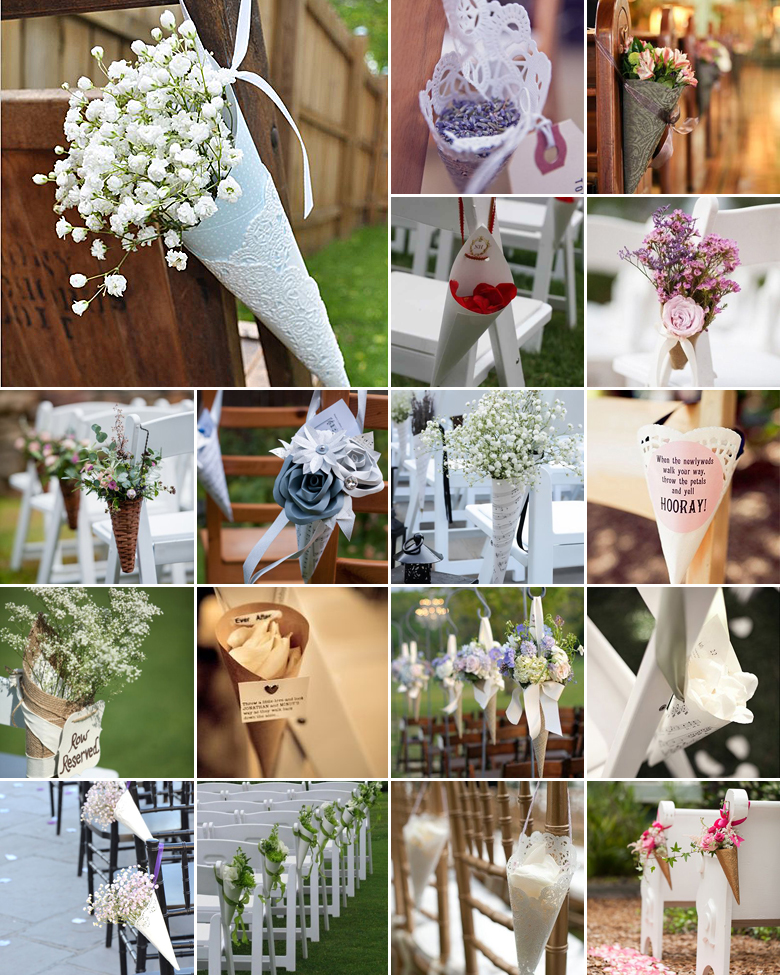 Paper cones are a stunning and inexpensive way to decorate the sides of the wedding aisle – whether you fill them with fresh flowers, confetti, snacks or church programmes.
A while ago we posted a DIY project for making cones out of square pieces of coloured paper – which you can view here – so today we thought we'd take it from a different angle: DIY cones using paper doilies.
You will need:
Paper doilies
Glue
Scissors
Clothes pegs
Thin twine
Now to get creative:
Start off by folding the doily in half and cutting along the fold – one doily will make two cones.
Take one half of the doily and gently fold it in half.
Using the fold as your middle point, roll the doily by sliding one half of the flat side over the other to form the cone.
Finally, apply a thin line of glue one edge to keep it all together. Use a wash peg to keep it in place.
Weave a piece of string through one of the eyelets in the doily edge and make a little noose to hang the cone with.
Step by step pics here: http://www.curiousme.com/blog/2013/diy-sessions-2-how-to-make-confetti-cones-using-doilies/
Original images and their credits available on Pinterest