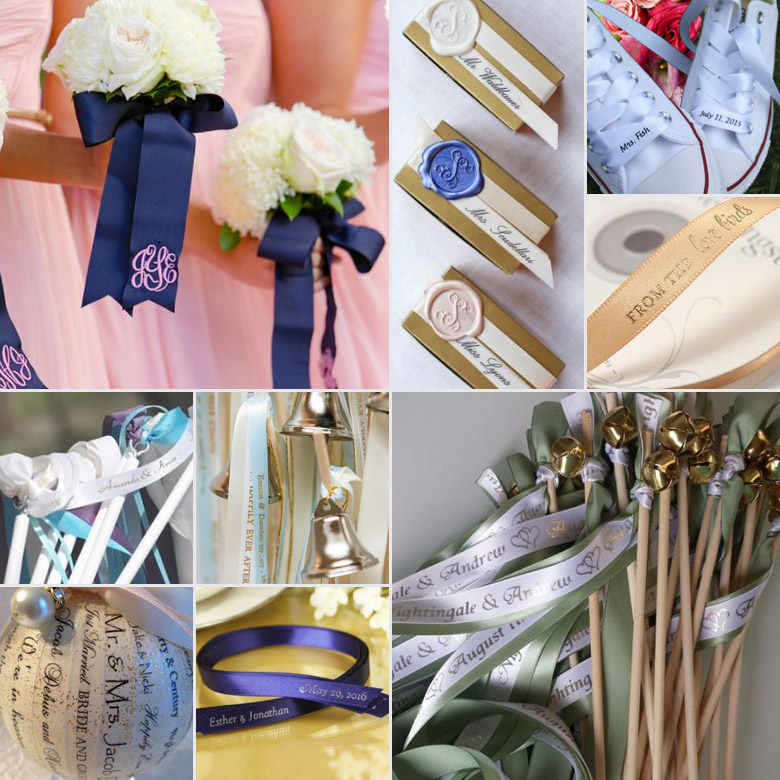 If there's one word you've probably heard and used way too much during the course of your wedding planning, it's "personalised". While you can't possibly personalise your special day too much, it can certainly start to cost too much after a while – time to consider a budget-friendly alternative, perhaps?
Printed and personalised ribbons are just what you're looking for, and they can be customised with anything from your names to your wedding date. They're easy on the pocket and highly versatile, which means you won't run out of uses for the few hundred meters you ordered just because you couldn't resist.
Tie a piece of the ribbon around the base of your bridal bouquet.
Buy cute little charms at a jewellery store, and make personalised ribbon bracelets for your bridesmaids.
Use the ribbon to hang your favours from the chandeliers and candelabra.
Decorate your boutonnieres and corsages with small lengths of ribbon.
Introduce the ribbon early on, using it to decorate your wedding invitations.
Instead of confetti, make ribbon sticks that guests can wave around as you leave the ceremony venue.
Hang pieces of ribbon in the trees around your venue, for a little touch of whimsy.
Replace your groom's shoelaces with personalised ribbon.
Original images and their credits available on Pinterest