Wedding Cone Ideas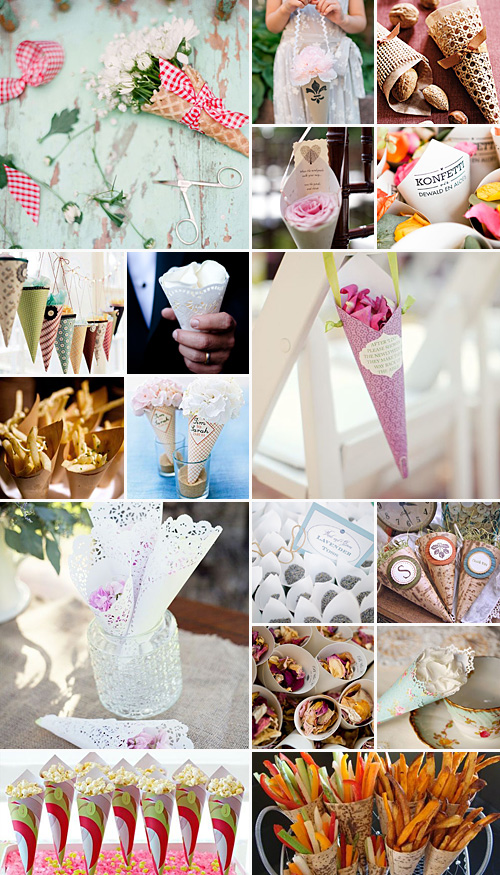 Cones are a fabulously fun, elegant and budget-friendly way of packaging and transporting a number of wedding-related items for your guests. They can be home-made or bought and made from a number of different materials, tailored to match your wedding theme and colours. Cover them in fabric or patterned paper, or paint them yourself for a really unique touch.
Use them to hold the petals or confetti after the ceremony, or put snacks and treats in them for the guests to enjoy while they are waiting for you to return from having your photographs taken. You can even give them to your guests as favours after your celebration, filled with delights by which they can remember your special day. Remember that, if you want to serve liquids in the cones, plastic or polystyrene cones would need to be made for you to ensure that they are waterproof.
Some suggestions for the contents of your colourful cones include:
Rose petals
Popcorn
Ice cream or a savoury sorbet (e.g. champagne)
Fun cocktails
Chocolate nuggets
An assortment of toasted nuts and seeds
Different sweets and candies from your childhood
Fudge
Chocolate mousse
Why not make you own wedding cones? Read our DIY wedding cone post. View our gallery for more inspiration...
Original images and their credits available on Pinterest