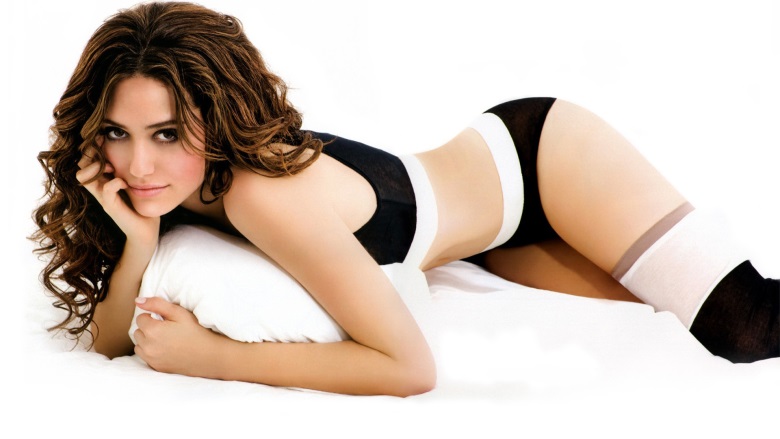 As a bride to be, your wedding night and honeymoon are times where you think about having an all important piece of lingerie at your disposal. Most women want to look sexy and beautiful on their wedding night, honeymoon and, also, in the "happily ever after" years. Now-a-days, there are loads of lingerie options available to women – for almost any size, shape and taste. The terminology, however, is all the same. Find below a list of lingerie references / terminology that may assist you in finding the perfect lingerie item that you are looking to buy. The information below is simply a reference on what to ask for or to search for when buying lingerie at the shops and even on line.
Babydoll
This is a piece of lingerie which is a short nightgown or negligee typically worn or used as nightwear for women.
Basque
This is a tight and fitting bodice or coat.
Bedjacket
This is not a term we hear of often, but is a garment worn over a nightgown or negligee – typically for warmth and modesty.
Bloomers
This is a garment that is underpants with short legs, like hot pants.
Bodystocking
This is just another word for a Unitard.
Bodysuit
This is a garmen similar to a leotard. The piece is usually tight fitting / skin tight.
Bodice
As the name sounds, this piece of lingerie covers the body from the neck to the waist.
Boy shorts
This is simply a style of panties. They resemble male shorts, thus the name.
Brassiere / Bra
This is something worn around the chest and is typically worn for breast support and enhance breast shapes.
Bustier
This is a garment similar to a Basque that pushes up the breast aswell as shapning the waist.
Camisole
This is a sleeveless and tight fitting top covering the top part of the body.
Camiknickers
This is a garment that is a camisole and knickers joined as one garment.
Corset
This is a garment worn to shape and / or mold the torso.
Women's panties or knickers
Drawers a pant-like garment worn during the 19th century for modesty and warmth. Some drawers were split-leg, in that the crotch seam was left open.
French maid
This is fun piece or 2 of lingerie for ladies fantasies. Typically this is a costume in black, with a white apron.
G-String / Thong
This is something you would have heard of by now as G-strings are available at almost any clothing store. G-Strings are worn as undies, but are a thin / narrow piece of material passes between the buttock cheeks, and is attached to a band around the hips, worn as a bikini bottom or as underwear by both men and women.
Garter
This little piece of lingerie has the sole responsibility of keeping your stockings up and making sure they don't fall down at the worst possible time.
Girdle
Resembles a tight pair of athletic shorts.
Knickers (British for underpants)
In South Africa, we refer to Knickers as panties.
Negligee
This is a nightgown or nightie that may vary in length from hip-length to floor-length.
Teddy
This is a piece of lingerie that is skin tight and is similar to a camisole and a panty / knicker in one piece. There are a range of options available now such as Bareback teddy, Fashion top teddy, Sleep teddy, etc.
Photo Credit: wallippo.com