Bronwyn & Richard { Greenhouse Ceremony }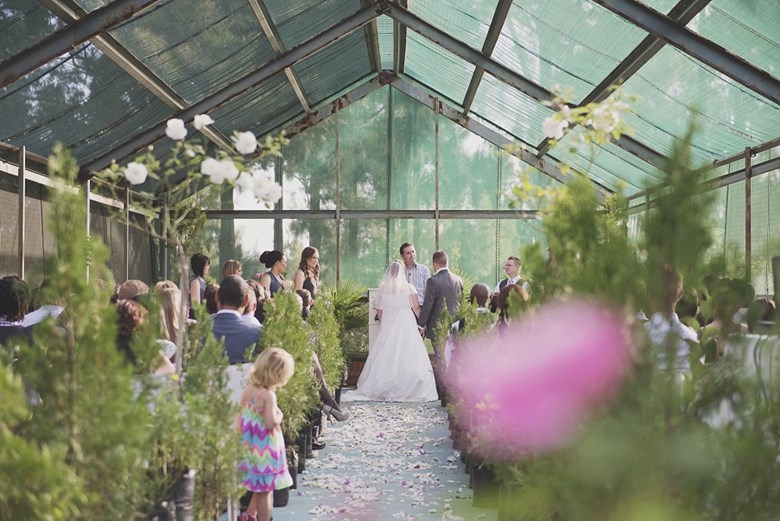 Date and Time: 12 April 2014 at 16h00
Wedding Location: Rosemary Hill, Pretoria
About the bride
I am 26 years old and live in Sandton, Johannesburg. I am financial journalist and television producer for Bloomberg TV Africa. When Richard proposed we wanted our wedding and our marriage to be about family. Every decision we took in the lead up to the day was based on creating an event where family would come together to celebrate.
About the groom
Richard is 27 years old and lives in Sandton Johannesburg. He is a process analyst at Discovery Health. He's wanted to marry me since he was 12 so when he proposed in 2012 it was a culmination of a dream that was 13 years in the making!
How did you meet?
Richard and I met in 1999 when we both started grade 6 at a new primary school in Pretoria. We became friends and he claims to have fallen in love with me right there and then. His first goal was to get me to go to the matric farewell with him so every year he'd ask me "Will you go to the Matric Farewell with me?" and I'd respond "We'll see". So every year from 1999 to 2005 when we were in matric he'd ask me and finally a few months before the dance I said yes. We went as friends to the dance as he was moving with his family to New Zealand a few months later and I was going away to University. We had great fun that night and decided to stay friend even though we'd be far apart. We stayed in touch for the next 4 years by e-mailing and skyping and in 2010 Richard came to South Africa on holiday where the friendship developed into something more serious. We then dated long distance for 2 years and then Richard decided he wanted to move back to South Africa so we could be together. Soon after he moved back he proposed and the rest as they say is history.
How long were you together before the wedding proposal?
2 years
Tell us about the proposal
Richard organised that I go have my nails done at a salon close to where we stay and when I came home he'd cooked a candle lit dinner. After desert he got down on one knee and proposed with a peridot and diamond ring. Peridot is the birthstone for August and as we're both August born it was the perfect ring.
How far in advance did you choose to have your wedding after the proposal? And, why?
About a year and a half. We wanted to give ourselves time to save as we didn't want to go into debt. We also had his family coming from New Zealand so they needed to save for the trip to come to South Africa as well. We also wanted to keep stress to a minimum so the more time to plan the better!
How did you go about the wedding planning process? Did you do it yourself? How long was the planning process? How did you find it?
We planned everything together with the help of our moms and friends. We approached it quite methodically and decided to not sweat the small stuff. We really enjoyed planning together. We didn't start out with an exact idea of what we wanted but let the day develop as we made plans which we found a whole lot easier on us as we weren't looking for something unattainable. We simply made decisions based on what we could access. There were no dreams of must have flowers etc. For us the day was about family and each other and when we kept coming back to that, the small details of what flowers to have, what venue to use etc became a whole lot easier.
Did you have a hen party / kitchen tea / stag night / bachelor / bachelorette party? If so, what did you do and what did you enjoy most about it?
We did do all of that. I had a girls night out at a club in Sandton after a kitchen tea. The boys had a weekend where they went 4x4ing, paint balling…so the usual man stuff.
Wedding Details
It was an amazing day. It started at about 9am when my mom and I snuck out of the house and went to go have our hair done. It was wonderful having that time with my mom and it relaxed us both. By 11am we were at the venue. We met my bridesmaids there and we all sat around getting make up done and having a good laugh. Richard and his groomsmen also arrived at about 11am but we didn't see each other. Photo's were taken and just before I left for the ceremony I was given a gift from Richard. The first one I opened was a box of earplugs to guard against future snoring! The second gift was an antique locket he had bought for me that could take a picture from our wedding day. Most importantly he wrote me a note telling me how much he loves me. I had also sent him small gifts and a letter telling him how much I loved him. At 4pm I met him at the Greenhouse where we had our ceremony. I loved walking down the aisle with my dad. It's such a special moment and I think my dad was more nervous than me! But we made it together and as soon as I saw Richard I just couldn't wait to give him a kiss. Walking down the aisle was also very special because I had a brooch bouquet made. This featured a brooch from my great grandmother. The ring that goes with that brooch was made into a pin my mom wore on the day. I also wore my grandmother's wedding band. So as I walked down the aisle I felt a real sense of history from the women in my family . The brooch bouquet and pin made from my great grandmother's set will be passed down in the family so that other mother's and daughters can be joined in a special way for many years to come. Our minister was a friend of ours from school and he gave a lovely message about marriage and we had a few good laughs as well which always helps. After the ceremony there were more photos while guests enjoyed some canapes and a photo booth. Then it was the reception in a beautiful barn. The venue was so romantic. After some very heartfelt speeches from my dad an Richard's mom I changed into a more relaxed dress and the party started. We danced until late that night and everyone had a good time.
Tips and / or advice for future bridal couples?
Enjoy every minute of it! It goes so fast so try stay in the moment each step of the way. I have such wonderful memories. And don't sweat the small stuff. I promise that at the end of the day it really actually doesn't matter.
What was the most memorable part of your wedding day?
There are so many but if I have to pick one I'd say when my dad gave his speech and he turned to me and said I looked beautiful and he was very proud of me.
Did you go on honeymoon? If so, where? And, why there?
To days after our wedding we flew to Zanzibar. Richard and I dreamed of a beach honeymoon where we could relax and enjoy some time off. Zanzibar was very affordable and absolutely beautiful. Imagine clean, turquoise waters, white sand and sunshine and that's exactly what Zanzibar was. We plan on going back there for our 2 year anniversary.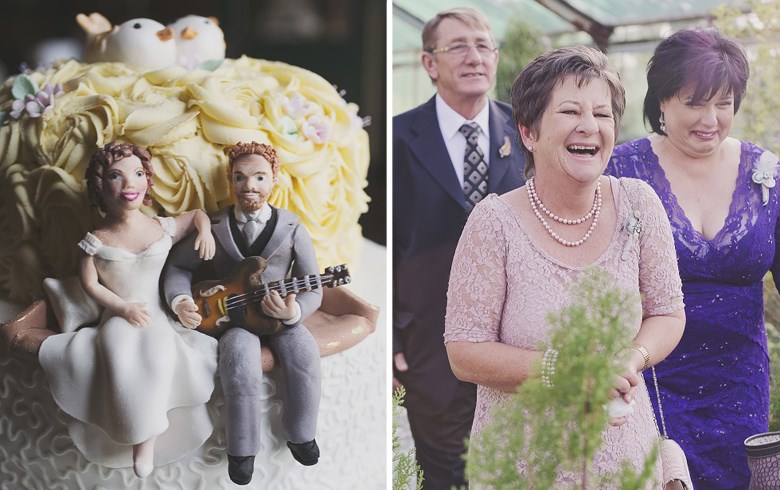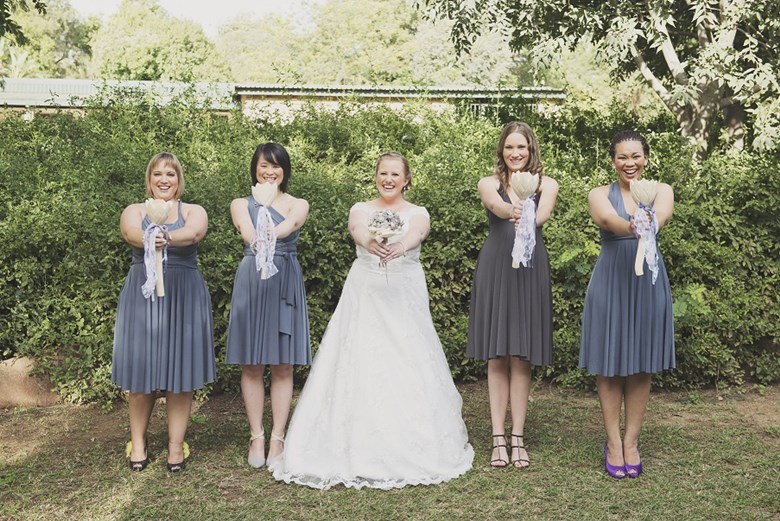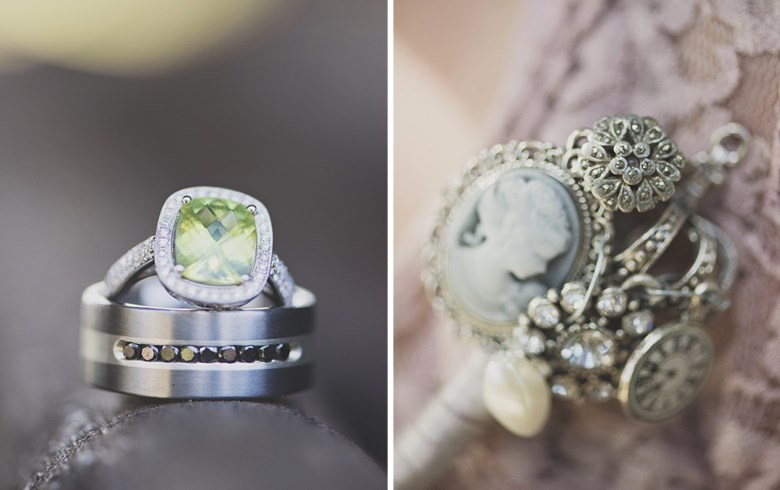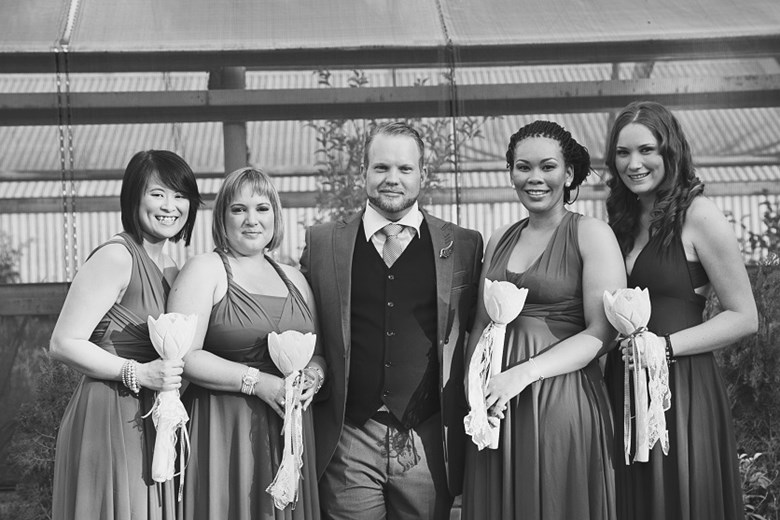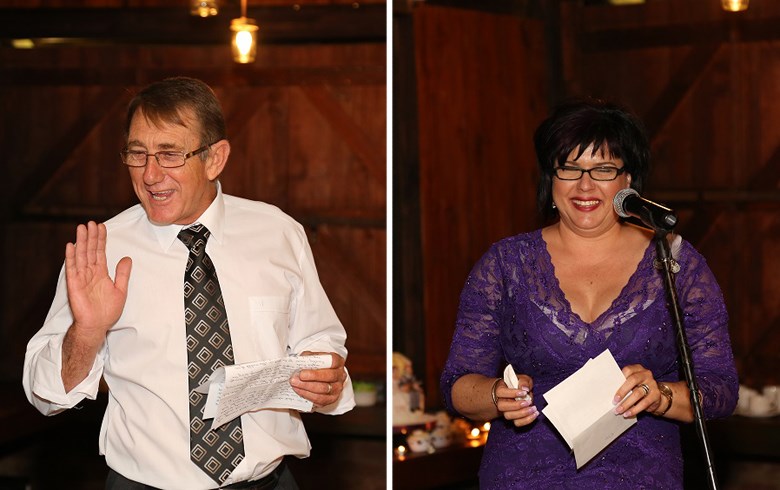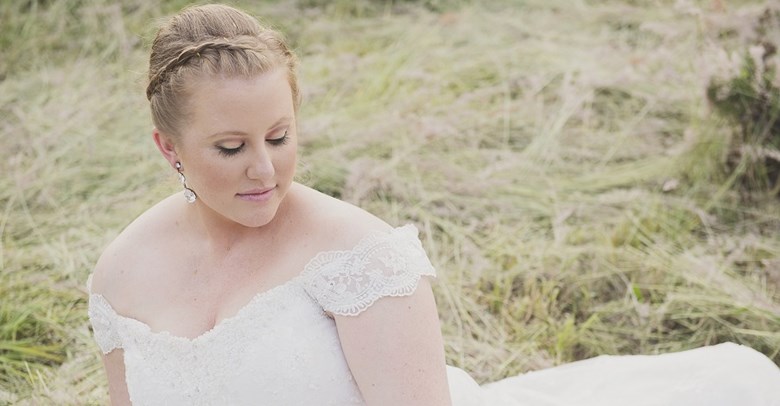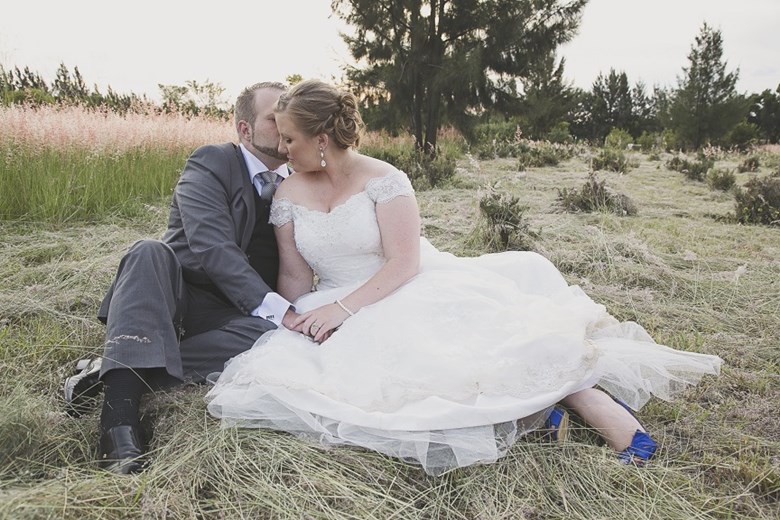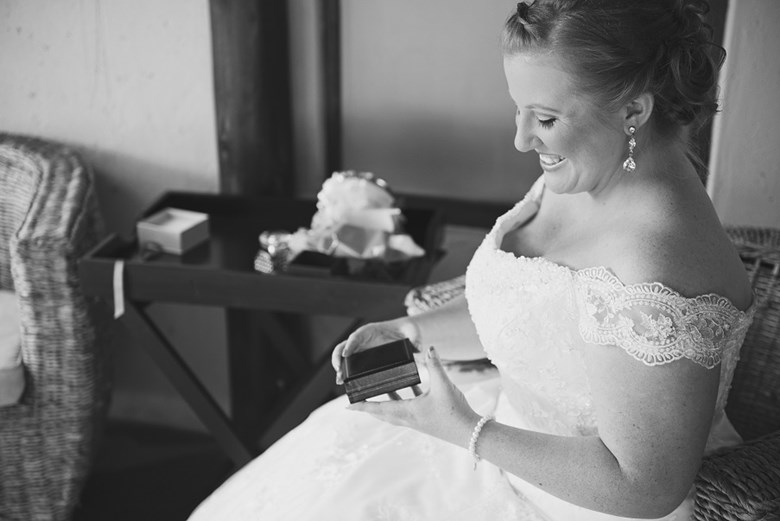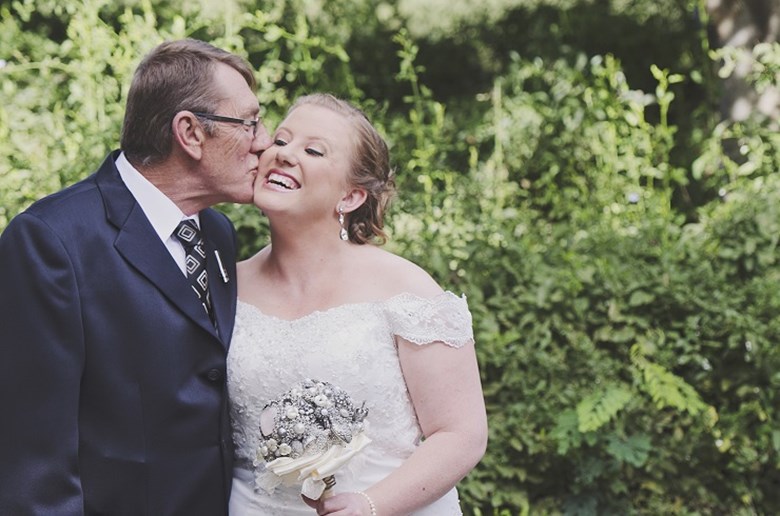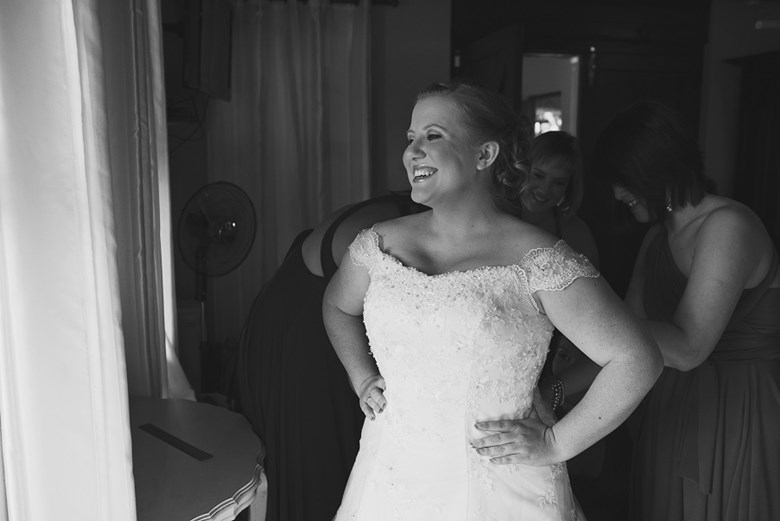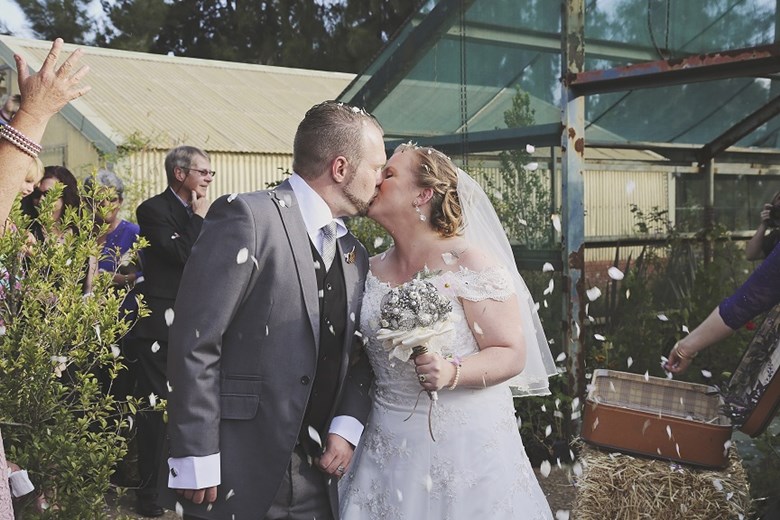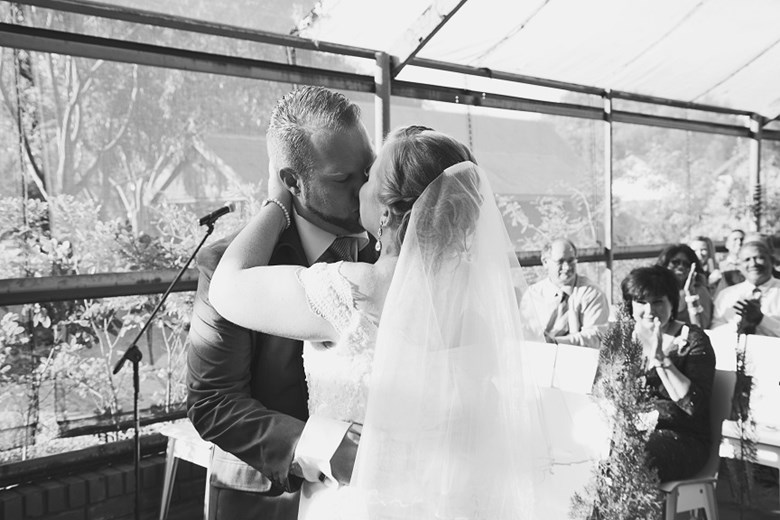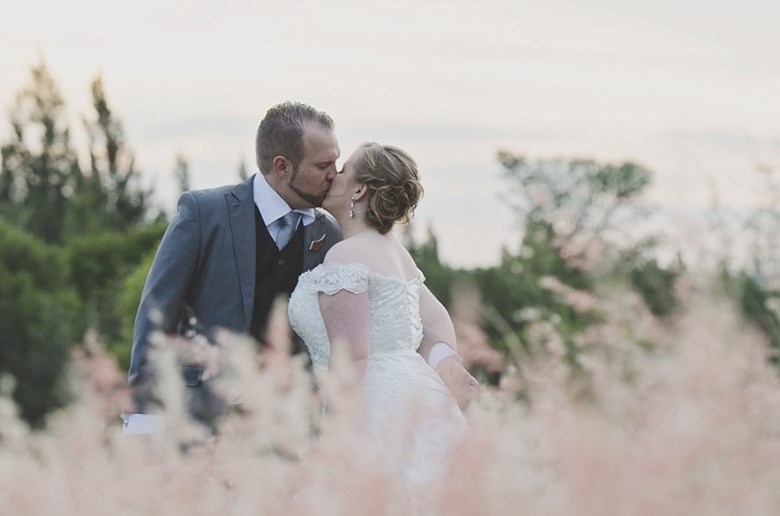 Credit:
Wedding Dress: ChiqWawa
Photographers: KellyM Photography
Bouquet: Plan a wedding on a budget
Groom's pins: Net 'n Kameel
Decor: Pebble & Lace