The Ultimate Wedding Checklist: Part 3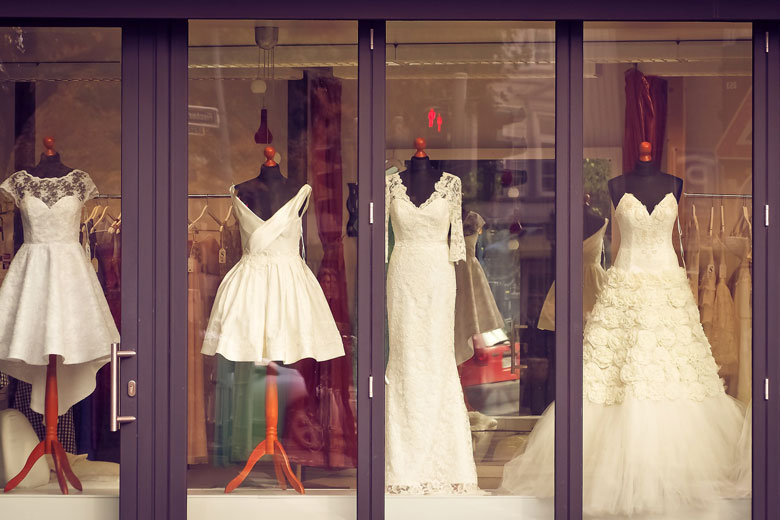 Eek! With only 9 months to go, the excitement (and nerves) are surely mounting. We're half way through our wedding checklist series, and we're getting super excited just thinking about the fact that your wedding date is getting closer. On a serious note, this can be a stressful time for you and your partner. Consider joining a regular yoga or gym class. And remember to take plenty of 'planning breaks', where you don't give the wedding any thought for a couple of days. It's easy to get caught up in the hype of planning – trust us, we know ALL about it. You need to rest your body, mind and soul.
Just a side note, in terms of your other half. Men generally aren't natural planners. Most of the time they're not sure what they've got planned for the weekend, never mind several months from now. If he's not catching on to your sense of urgency when it comes to certain tasks, don't fret. You can get him involved closer to the time. There are plenty of chores – um, tasks – that he can help with later on. This is a joyful time, we promise.
8-9 months to go
The Guest List
You know Aunt Sally, who's not really your aunt but 20 years ago she was your mom's bestie? It's totally okay if she doesn't make the cut. Your wedding guest list is one of the trickiest tasks. It can feel like you're being brutal by not including someone, but you have to think about it like this: Are they an important part of your life now? And will they likely be around in your future as a married couple? Take time to put the list together, and revisit it a few weeks later. Remember that it's YOUR wedding and no one else's.
Dress Shopping 


And from one of the trickiest tasks, to one of the most exciting – dress shopping! Book an appointment at a couple of dress shops and invite your MOH and/or mom along. It's such a special time for everyone. There will be lots of 'oohs' and 'ahhs', as you twirl around in a variety of gorgeous gowns. Get a feel for what looks good and what you like. You might not end up buying it off the rack, but if you're briefing a dress designer, at least you have a better idea of what you want.
Scout Suppliers
Namely the photographer, videographer (if your budget allows) and entertainment. Get a feel for who you like, what photographic style you envision and what kind of entertainment you want for your guests. Your wedding planner should be able to come back to you with a variety of suppliers within your budget. Base your decision on the work they've done, and also the vibe you get. If you're a relaxed couple, you want a photographer who can feel that and will work with this.
Confirm the Venue
If you haven't already, it's time to book and pay the deposit for your venue. Don't leave this one too late. Once you've got your heart set on a date, it's always heart breaking when the venue you want isn't available then.
It's all happening! Don't miss Part 4, as the wedding checklist becomes even more crucial. You won't believe the things that brides forget just before their wedding day. Don't worry – Event Affairs is here to save the day. Until then, stay calm.
Missed Part 1 or 2?
Article brought to you by Event Affairs