The Ultimate Wedding Checklist: Part 1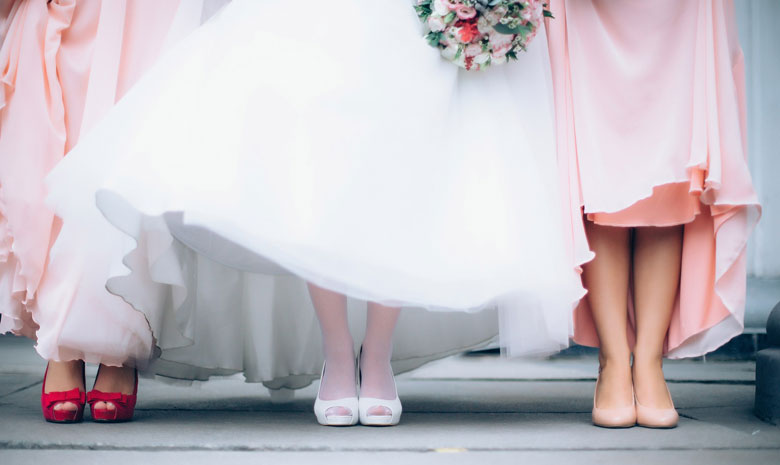 We can't quite describe the feeling you get when your partner pops the question. It's overwhelming, exciting and a time in your life that you'll treasure forever. Once you've made the announcement, you can expect the most annoying question for any newly engaged couple… 'So, when's the big day?' Your fiancé's knee has barely left the ground before you're inundated with wedding questions. Take a deep breath. They too are excited for you. But on that note, most new brides-to-be often don't know where to start. Event Affairs has come to the rescue. This comprehensive six-part checklist is something you'll refer back to until the day you say 'I do.' Keep calm and plan on.
While it is possible to plan a wedding in less than a year, we do not recommend it. Venues and suppliers are booked up way in advance, especially in the popular summer seasons. If you want a specific date, venue, florist, caterer or photographer, you should give yourself at least 12 months to plan. We also love the idea of a long engagement, so anywhere between 18 months and 2 years is also fine. You're only engaged once, make the most of it! Let's assume you've given yourself 12 solid months of planning time. This is a good place to start:
12 months to go
Picture It
Whether you're a new age bride who's obsessed with Pinterest or you prefer pages out of a magazine, it's time to get an idea of what you like. Visit bridal shops, surf the internet and get inspired by what you see. Remember that your day will be unique, but there's nothing wrong with seeing what other brides have done. By creating your own moodboard, you'll be able to clearly communicate your ideal look-and-feel to your wedding planner, décor stylist and any other suppliers.
Budget
We've all seen those rom-coms that highlight the fun, crazy and happy wedding planning moments. And while 'Bridesmaids' depicted the less glamourous side of planning your special day (um, yes we're talking about that wedding dress shop scene), the directors left out the ultimate unsexy detail: The budget. No one likes talking about money, but it's so important to get an idea of what is doable. Speak to your fiancé and both families about who will contribute what. Once you have a figure in mind, now the real planning can begin!
Bridal Party
Besties, siblings, high school mates, work friends - it's time to consider who you want to be by your side as you say your vows. We can't stress this enough, don't feel obliged to ask every single one of your friends. The more bridesmaids you have, the higher the costs. Be mindful of the friends who make you feel calm and relaxed. If there's that one friend who is likely to steal the show, perhaps she can fulfil another role on the day. Your wedding day is only about you.
Wedding Date
And now the moment everyone has been waiting for: The date! Once you've considered the season, and weather conditions that go with that time of the year, you will get an idea of when you'd like to have your wedding. The winter months are cheaper when it comes to booking venues and suppliers (plus we LOVE winter colour palettes). If your wedding falls on a holiday, just remember to .let guests know well in advance. Just a few things to consider when it comes to setting a date!
Don't miss next month's post, where we'll continue our wedding checklist. Remember to enjoy every moment of planning - the good, the bad and the not so sexy.
See Part 2 of the Wedding Checklist Series
Article brought to you by Event Affairs