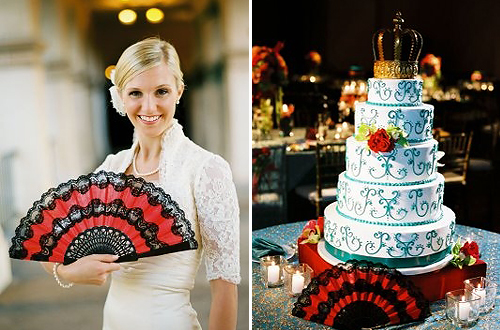 Don't be fooled – having a Chinese fan theme for your wedding doesn't mean that your whole day has to have an Eastern look and feel, if this isn't your style. These fans are readily available and can be used for a number of different genres and atmospheres. Fans are fun and fantastical; everything a romantic wedding day should be.
Chinese fans are cost-effective and widely available. Visit any Chinese shop or novelty store and they are often available in large quantities and a number of different colours and designs. From engraved wooden ones to ornate silk options, you really have an endless variety from which to choose.
Here are some ideas for incorporating Chinese fans into your wedding décor and attire:
Instead of carrying bouquets down the aisle, have your bridesmaids wave elegant fans in front of them.
Use a smaller fan as your hair accessory, in much the same way that you would wear a fascinator.
Give each of your guests a fan as their guest favour – particularly if your wedding is outdoors during the warmer months. This will ensure that they're comfortable throughout your ceremony and reception, and that they have something special and practical to keep.
Use giant Chinese fans as your table centrepieces.
Have a fun photo shoot with fans as your props. Be daring and mischievous or cute and romantic, as long as you have fun.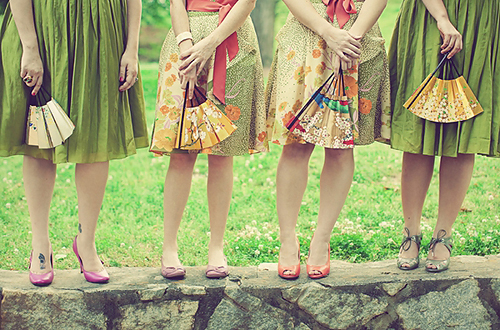 Credit: Our Blog of Love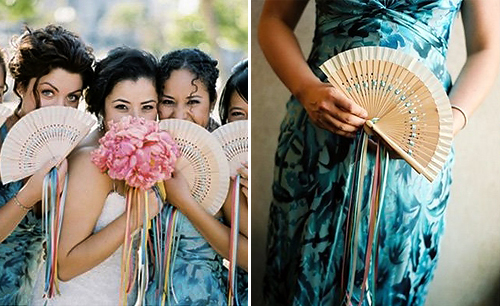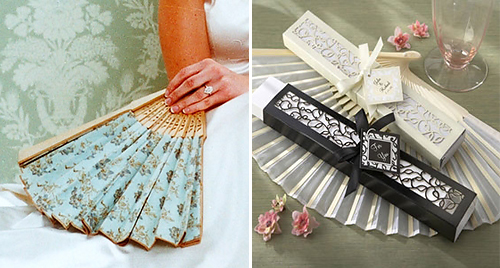 Credit: Martha Stewart Weddings, Simply Favours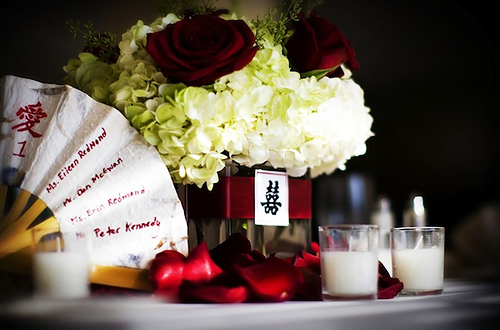 Credit: Prepare To Wed Asia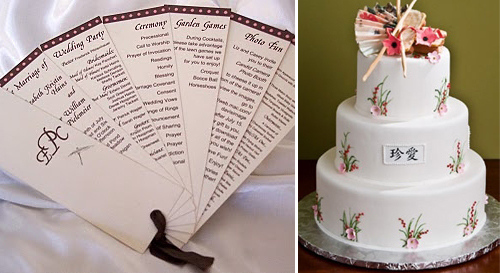 Credit: Designs by Ginny, Project Wedding Day
Main Photo Credit: Amorology Weddings