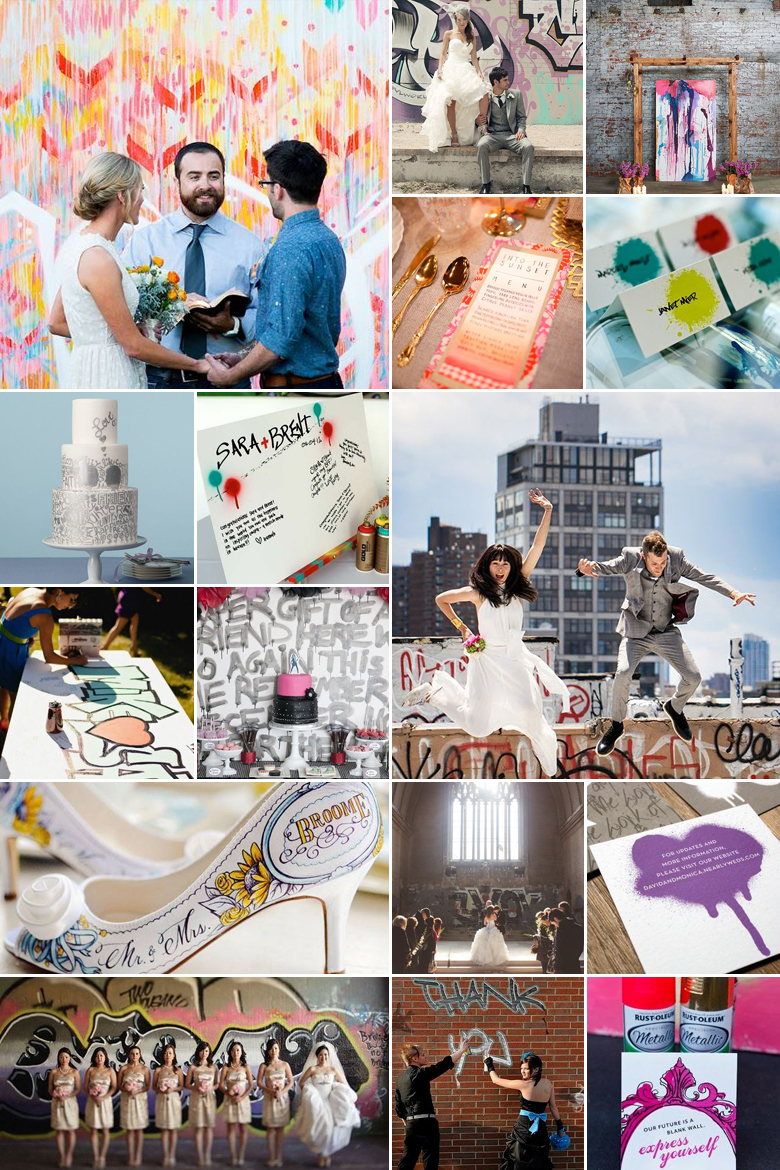 Not too long ago we posted about graffiti wedding cakes, taking grunge to a sweet new level. But that just opened a whole new avenue of ideas involving the contemporary art of graffiti. While graffiti is hardly in line with your traditional wedding, it's certainly fitting if it's so very "you" – after all, isn't that what the big day is all about?
The key is not to go overboard – one or two carefully selected graffiti elements are enough to make a bold statement. Here are a couple of ideas:
Instead of a traditional guest book, set up a massive blank canvas where guests can layer up their signatures in spray paint.
Create a stunning graffiti mural with your names and wedding date to go against one of the walls in the venue.
Go all out and incorporate light graffiti work into the bottom part of your wedding dress.
Alternatively light up the venue with graffiti projections and a mish-mash of lighting effects.
Base your stationery designs on the work of your favourite graffiti artist.
Employ a freelance graffiti artist to create a special mural on the wedding day, entertaining guests during the cocktail hour.
Original images and their credits available on Pinterest