'Tis the season...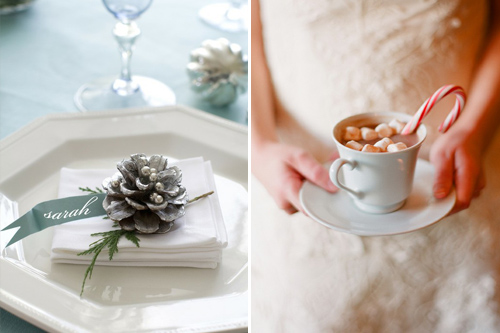 Urban Comfort | United With Love
Getting married close to Christmas can be great fun! Combining the merry and festive season with your special day can add a special element. Think mistle-toe, frosty details and lots of red and white elements.
Here are some tips and ideas on planning a Christmas wedding:
Consider your guests and their plans over the holidays. Send your invitations or save-the-dates out in advance.
Use lots of green, white and red throughout your day to bring out the 'Christmas' theme. Alternatively, go for frosty blue and winter elements.
Use mistletoe, holly and pine cones in your wedding decor.
Let your ring-bearer wear a little Santa hat. It will look adorable!
Place loads of candles and fairy-lights around your venue.
Add small bells on ribbons to your bouquets that will ring as you walk down the aisle.
A Christmas tree at your wedding venue is a must!
For more ideas and tips read our article on Christmas Weddings. Be sure to visit us on Pinterest for more festive ideas as well!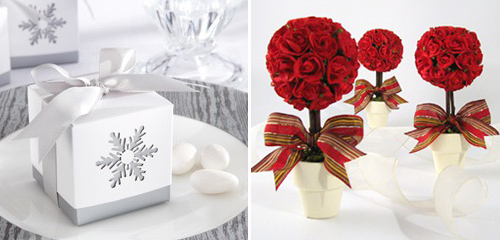 Things Festive | Wedding Ideas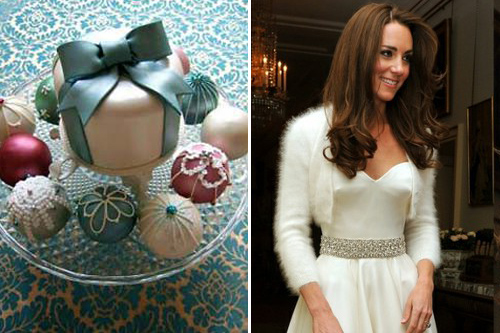 Perfect Wedding Day | Pinterest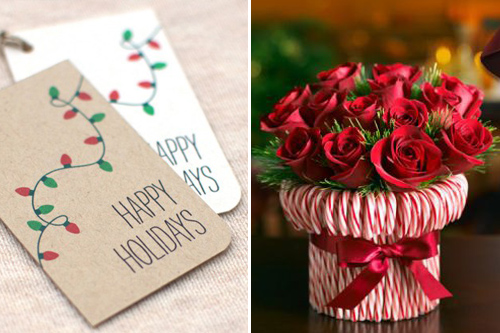 Happy Dappy Bits | Ecopolitan Bride